Posted by
Jenny Kane
on Sep 18th, 2014 in
Blog
,
Contemporary Romantic Fiction
|
Comments Off

on Another Cup of Coffee – Available in bookshops from today!
When I first began to write I had one dream- to have a single short story published. I didn't even dare think beyond that goal.
When that happened, I didn't think there could be anything in the world that could beat that rush of joy. I never wanted to lose that sensation, and vowed early on, that if I ever had a story accepted by a publisher, be it long or short, and I didn't experience the heady rush of pleasure that went with it, then I'd stop writing there and then.
After my first short story was taken by a publisher, my goal changed- I wanted (one day), to have a whole book published- when that day came (and I still can't believe it did!!)- it was like I was granted every Christmas wish I'd ever had all at once.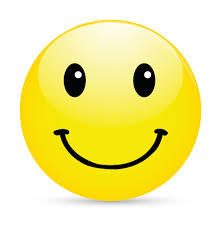 So you can imagine how I felt the first time I saw one of my books on a shelf in a library- and then again when, a few months ago, Accent Press told me that Another Cup of Coffee, my very first contemporary romance was to get a full print run- and would be available in bookshops, and not just via the Internet!! I didn't stop smiling for days- so you can just picture can't you, the expression on my face when a parcel of these beautiful loving books was delivered to my door this week!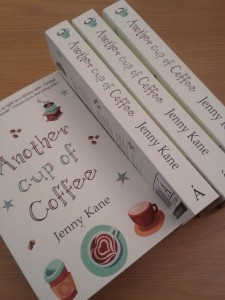 I warn you- if you are in the vicinity when I spot Another Cup of Coffee on a bookshop shelf for the first time, you may well need ear plugs- for there will be extreme whooping!!!
So- if you want a copy of this gorgeous looking book (and it's a pretty good tale, even if I do say so myself), and you can't see it on the shelf of your local bookstore/Waterstones/ WH Smith etc- then just ask your friendly (I hope) store owner, and they'll be able to order you a copy! How exciting is that!!!
Plus of course, you can also buy Another Cup of Coffee, and all my other books on Amazon and all other good book and eBook retailers.
Happy reading,
Jenny xxx