The eagled-eyed of you will notice that today's guest – Anna Legat – appeared on this blog last Thursday, with the opening lines of her latest crime mystery – Cause of Death.  Books however, can be like buses in the publishing world, and so I'm delighted to welcome anna back today – this time for a chat over a coffee and some cake.
Take a break, and learn a little about Anna's new thriller – Broken.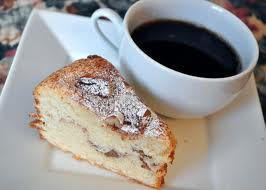 First of all – here's the blurb –
What if you lost the memory of who you are?
What if you had to pick up the loose ends of life that wasn't yours?
What if you had to fight somebody else's battles?
What would YOU do ?
Camilla's life will never be the same after her beloved son Christopher is sent to prison .
Father Joseph's faith is sorely tested when a deranged psychopath uses the sanctity of the confessional to gloat about his most heinous crimes.
Both Camilla and Joseph are paralysed by doubt and inaction.
But then their lives collide…
BROKEN explores where it takes a stranger to break through one's bindings and inhibitions in order to do the right thing.
It is a story of a mother's love for her son and a priest's blind adherence to the seal of confession.
It is a story about Fate's intervention.
Broken, a domestic noir suspense thriller, is published by SpellBound Books
***
What inspired you to write your book?
Like many fiction writers I live slightly on the periphery of reality – I observe it from the sidelines and dip into it for inspiration and ideas, but there is that grey area, that no-man's land between reality and my writing. I like to speculate in my fiction and to imagine scenarios with which to confront my characters. Those scenarios don't have to be extreme but they have to create a challenge or a dilemma for my characters to respond to.
Broken is the result of my fascination with the idea of the randomness of life – we are born into a particular set of circumstances which we can't predict or plan for. It is pure chance whether we end up as orphans somewhere in a war-torn country or find ourselves next in line to the throne of the Kingdom of Sweden. So when I conceived Broken I asked myself this: what if somehow two people's lives became mixed up through Fate's mysterious intervention? What if one day they woke up in somebody else's skin to continue with that stranger's life as if it was their own? What if that other person's life was a real mess?
So, I created the characters of Father Joseph and Camilla Bramley-Jones, each of them struggling to overcome bindings and inhibitions which have led them to make bad choices. Then I swopped their places and let them deal with each other's problems.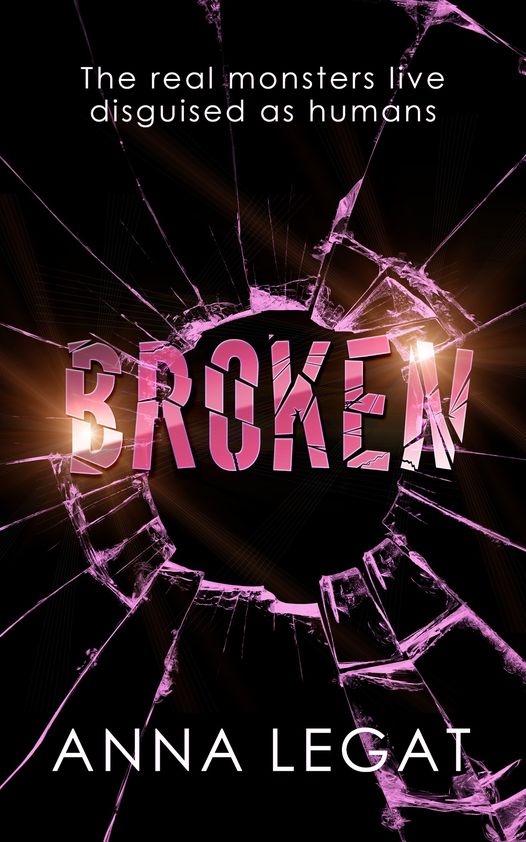 Do you model any of your characters after people you know? If so, do these people see themselves in your characters?
I do, and I don't. I definitely pick up personality traits of the different people I come across in life and on my travels, but I do enjoy mixing and matching them when I construct my fictional characters. Often people will ask me if I based a particular character on them because they will see themselves in that character or will recognize an event in which they were involved. Most of the time, I will plead guilty but only to the lesser charge of being inspired by them rather than to the crime of outright theft of their personality.
Oddly enough, my husband recognizes himself in most of my fictional creations, sometimes to my utter bafflement. I suppose I often absorb people into my writing without realizing I'm doing it.
What type of research did you have to do for your book?
There wasn't much research involved in writing Broken other than the exploration of human psyche. I read a little about the personality distortions of sociopaths and the differences between sociopaths and fanatics.
I also ventured into the rites and rituals of the Catholic Church as one of my two lead protagonists is a catholic priest.
 Which Point of View do you prefer to write in and why?
I enjoy getting into my characters' heads and writing from their deepest, innermost perspective. Writing in the first person is tempting because it gives me the chance to fully blend with the character – sort of become the character, rather than just a narrator.
Broken features two protagonists, Father Joseph and Camilla who tell their respective stories in the first person. Allowing them to tell their own stories was useful especially because they are both unreliable narrators with huge gaps in their memories and are confused about their identities. I tried to give them their own distinct voices and mannerisms. I hope it worked.
I avoid writing from the point of view of the omnipresent – omniscient narrator. I find that form a bit dry and impersonal.
Do you prefer to plot your story or just go with the flow?
I plot and I plot, and I plot some more before I start writing. It all happens in my head so for days I come across as an idle procrastinator who does nothing all day apart from pacing in her study and dragging the dog out for lengthy walks. But I work really hard on my plot. Then I start writing and at that point things get slightly out of hand and my diligent plot strays into uncharted territory. It is at this point that I start documenting my storyline in writing. Otherwise, I would lose the plot altogether!
Many thanks Anna. Great answers!
You can find the buy links to Broken, here – http://viewbook.at/BrokenbyAnnaLegat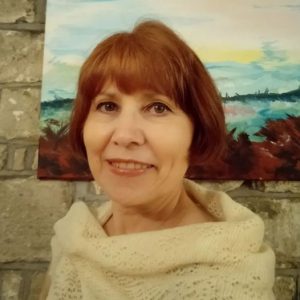 Bio
Anna Legat is a Wiltshire-based author, best known for her DI Gillian Marsh murder mystery series. Murder isn't the only thing on her mind. She dabbles in a wide variety of genres, ranging from dark humorous comedy, through magic realism to dystopian. A globe-trotter and Jack-of-all-trades, Anna has been an attorney, legal adviser, a silver-service waitress, a school teacher and a librarian. She has lived in far-flung places all over the world where she delighted in people-watching and collecting precious life experiences for her stories. Anna writes, reads, lives and breathes books and can no longer tell the difference between fact and fiction.
To find out more: www.annalegat.com
Follow Anna on Twitter: @LegatWriter
Join Anna on Facebook: @AnnaLegatAuthor
Instagram: @LegatAuthor
Many thanks for joining me here today Anna – good luck with both of your new novels.
Happy Reading, everyone.
Jenny x