Book Three of The Folville Chronicles is almost fully drafted.
Continuing the story of potter's daughter, Mathilda of Twyford, Edward's Outlaw, takes her away from Ashby-Folville manor and into the dark shadows of Rockingham Castle…a well known haunt of felons on the run from the law…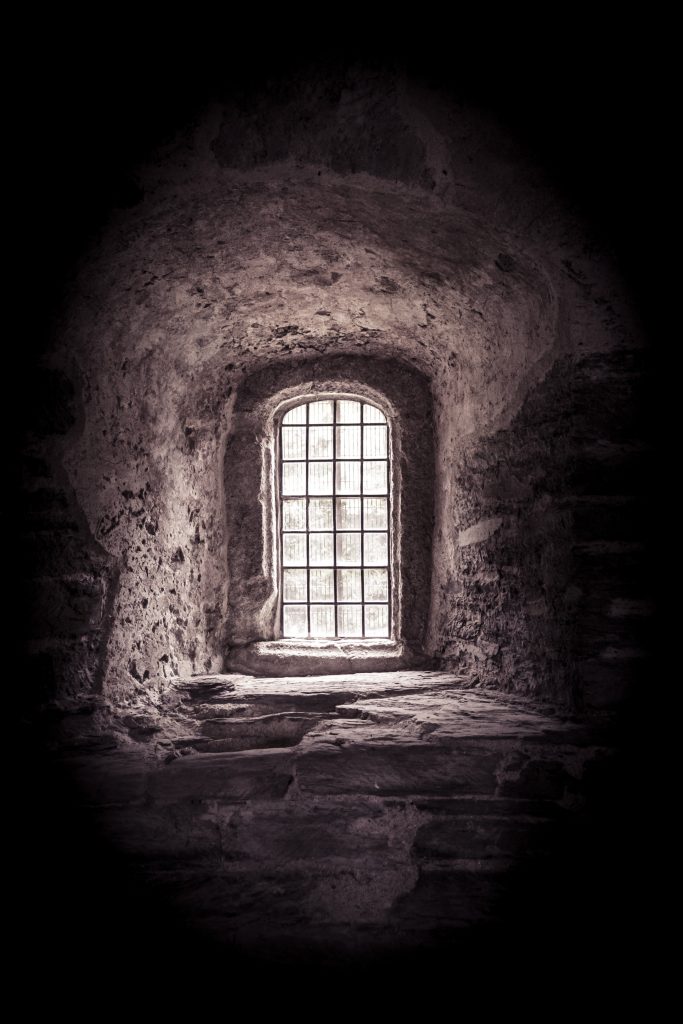 Before I can finish my story however, I need your help.
Help me find a female name for one of my characters.
This is your chance to have your name, a favourite name or a loved one's name, featured in a novel.
Should the name you suggest be chosen, then, not only will it be used in the book, but Edwards' Outlaw will also be dedicated to you.
I'd love you to pick a name for me!
Remember that the book is set in the fourteenth century- so no Kylie's or Chardonnay's please. Otherwise, all you need to do is leave your chosen female name on this thread (via my publisher's Facebook event page)
https://www.facebook.com/events/387647131739270/
In the meantime, why not have a peep at Books' One and Two…
Good luck!!
The competition closes on 30th June.
Jennifer xx
Thursday is upon us once more, which means it's 'Opening Lines' blog time. This week I'm delighted to welcome Jennifer Wilson to my site to share the first 500 words of her novel, Kindred Spirits.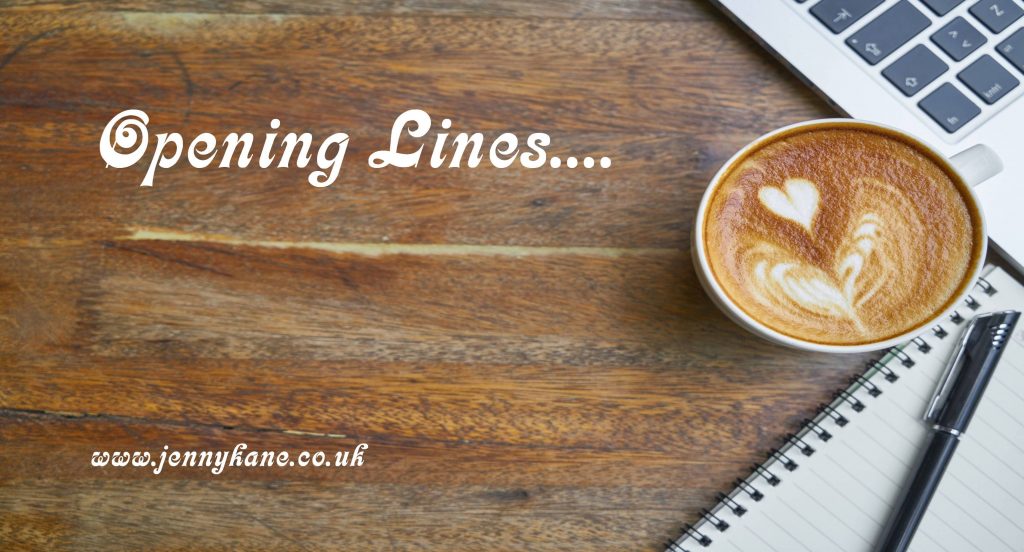 Introduction
In the Kindred Spirits series, we meet the ghosts of historical characters, in a range of contemporary settings. Have you ever wondered what Richard III and Anne Boleyn might have in common, what Mary, Queen of Scots is getting up to now, or what happens when the visitors leave some of the most popular attractions in the country? Well, here's your chance…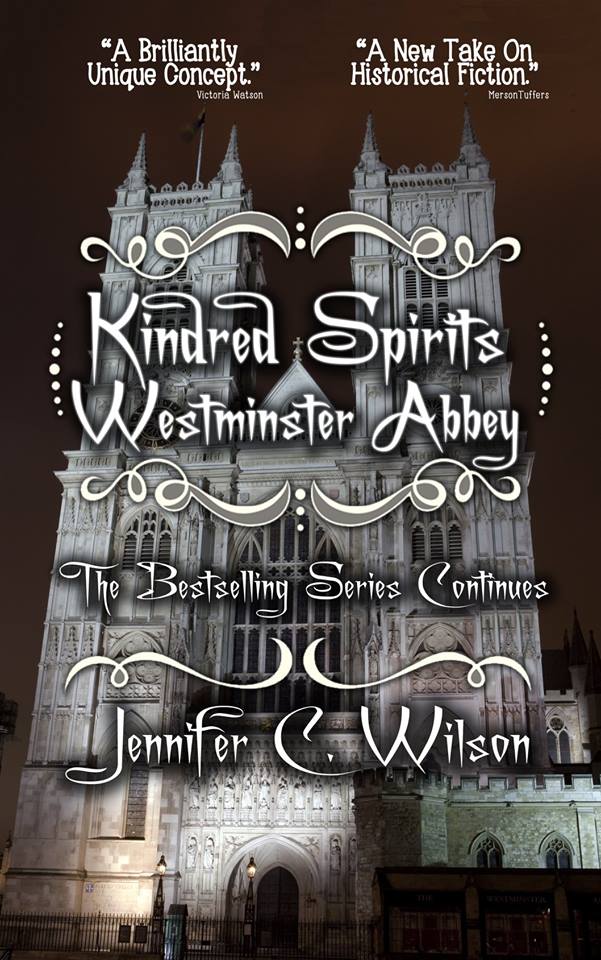 First 500 words of Kindred Spirits: Westminster Abbey
Queen Elizabeth I of England was sulking. And not quietly, as the rest of the Abbey's residents would have preferred. Despite her advancing years, she could still flounce in style, and was keen to ensure everyone knew what was annoying her this time.
"It's so boring here!" she exclaimed, dropping gracelessly into one of the choir stalls. "Nothing ever happens."
"She's been to the Tower again," whispered Catherine Knollys to her brother, but not quite quietly enough, as the queen's friends and cousins wandered over to see what specifically had been troubling her this time.
"Yes, yes, I have. At least things happen there."
"Our Uncle George still as entertaining as ever then?" Henry Carey tried to divert his cousin's attention, but only made it worse.
"Naturally. He was haunting the barrel of Malmsey with Clarence, and it was hilarious, as usual. Scaring people out of their skins. That's what we ghosts should be doing, not just loitering about discussing experiments." She glared at where Charles Darwin and Robert Stephenson were once again in deep conversation, sitting out of the way of the early tourists starting to make their way through the great church. Without a word, Darwin glared at her, then shifted in his seat turning his back against her, much to Elizabeth's disgust.
"We do plenty of haunting, Cousin. It's just that, well, you know the Abbey's never really lent itself to that."
"No, Catherine – everyone has simply become too old and too dull over the centuries. And too weak to stand up to my wretched great-grandmother. It's all her fault."
Catherine and Henry shot nervous glances at each other. When Elizabeth was in one of these moods, little could be done to stop her. Even her beloved Dudley had retreated back to Warwick after witnessing one of her angrier days. Before either could speak again, their cousin had moved on, stomping through the Abbey until she found the memorial to William Pulteney, the Earl of Bath.
As though knowing what was expected, the book in the centre of the statue flicked pages in silence. It wasn't good enough.
"See? See that? A page of a statue's book turning. Over three thousand of us in here, seventeen monarchs, no less, as the guidebooks tell us, and that's the best we can come up with?" Queen Elizabeth spun on her heel, turning back to the siblings. "At the Tower they have my mother removing her severed head, with my step-mother and my aunt alongside her. They have a young, robust King, leading the way forward. They have wailings and chain-rattlings and, well, everything. We have a statue, turning its page."
By now, a crowd had grown around the Queen, noting, not for the first time, how similar she was to her great-grandmother when her temper really took hold. Fiery Tudor blood indeed.
"We've talked about this, Elizabeth." The chattering and ranting was broken by the only voice which ever had any control over the wayward Queen.
"Now she's in…
About Kindred Spirits: Westminster Abbey
On hallowed ground…
With over three thousand burials and memorials, including seventeen monarchs, life for the ghostly community of Westminster Abbey was never going to be a quiet one. Add in some fiery Tudor tempers, and several centuries-old feuds, and things can only go one way: chaotic.
Against the backdrop of England's most important church, though, it isn't all tempers and tantrums. Poets' Corner hosts poetry battles and writing workshops, and close friendships form across the ages.
With the arrival of Mary Queen of Scots, however, battle ensues. Will Queens Mary I and Elizabeth I ever find their common ground, and lasting peace?
The bestselling Kindred Spirits series continues within the ancient walls of Westminster Abbey.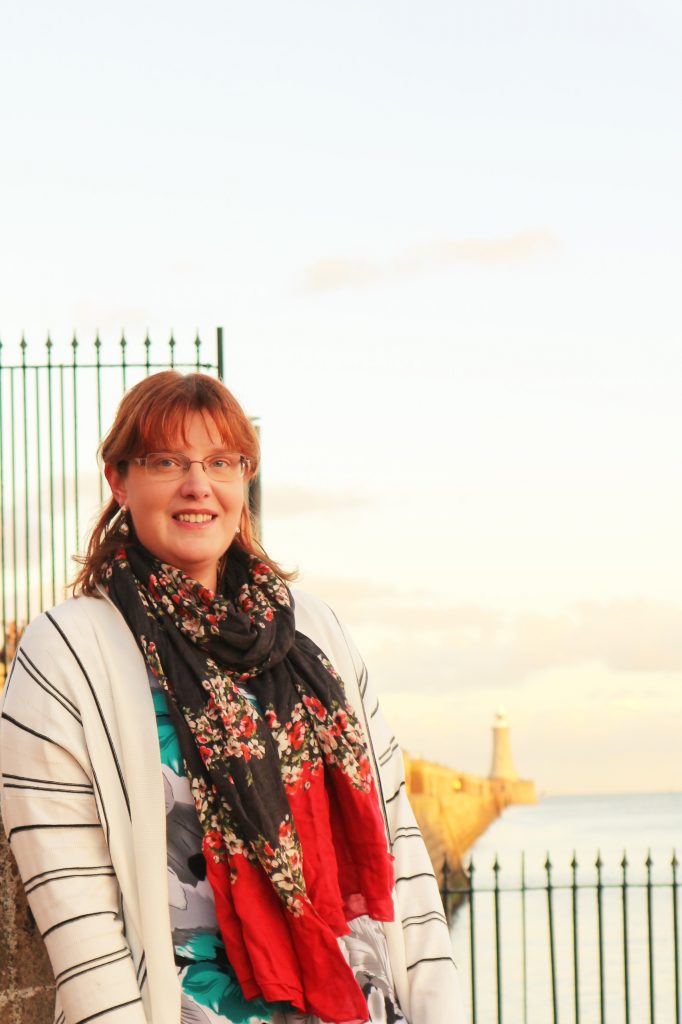 About Jennifer
Jennifer is a marine biologist by training, who developed an equal passion for history whilst stalking Mary, Queen of Scots of childhood holidays (she since moved on to Richard III). She completed her BSc and MSc at the University of Hull, and has worked as a marine environmental consultant since graduating.
Enrolling on an adult education workshop on her return to the north-east reignited Jennifer's pastime of creative writing, and she has been filling notebooks ever since. In 2014, Jennifer won the Story Tyne short story competition, and also continues to work on developing her poetic voice, reading at a number of events, and with several pieces available online. Her Kindred Spirits novels are published by Crooked Cat Books and available via Amazon, along with her self-published timeslip novella, The Last Plantagenet? She can be found online at her blog, and on Facebook, Twitter and Instagram.
***
This sounds fantastic- very much my cup of tea (or coffee in my case)
Come back next week to explore the first 500 words from a novel by Simon Farrant.
Happy reading,
Jenny x
I'm delighted to be joined by Patricia Leslie today. She has been carrying out some vital location research- some intended- some  accidental…
Over to you Patricia…
I like to wander. I do some basic research on a location so I know what's around, grab a map and a camera, and head out. It seems to balance out the detailed planning that goes into holidays and research trips, and I enjoy the surprise of stumbling upon the unexpected. I know I've found something great when I start slipping it into a story. In the United Kingdom recently, against plans to do some serious location research in the Outer Hebrides for the next two books in my Crossing the Line series, I found myself researching another site for the novel that will come after the current series. Not planned at all!
We were in Northumbria and my daughter expressed a desire to visit Hadrian's Wall. The Wall wasn't on my research radar, but it seemed a good way to spend a sunny day so off we went ending up in Vindolanda. It wasn't until we started stepping over the ruins of a succession of Roman Forts and I read the dates and backstory of the site that I realised it fitted neatly into a planned novel set in the Gallic Roman Empire in the 3rd century AD. Of course, the physical location wasn't exactly right, but the building remains and layout of the forts and accompanying settlement can be translated from one country to another, and the dates were perfect. This future novel will also have links with England of the same time period so I started snapping and plotting and planning. Characters that hadn't yet been thought of, started to ghost into my imagination. I could hear dogs barking, people trading goods, using the baths, soldiers marching, and commands being shouted. I can't wait to write this story!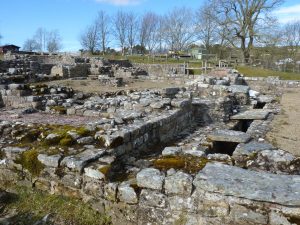 Eager to find out more about the people that would have lived in these settlements, I hit the Visitor's Centre and Accompanying gift store, and bought some books. Then went back outside to take more photos. About a week later, in Bath, I felt the same sense of excitement wandering around the famous Roman Baths. I then moved into current novel research mode when we randomly booked our accommodation for the night at The George Inn – a 16th century inn. The walls of our room were at least three feet thick, the heavy beams low, the doors, windows and fireplaces as rustic and genuine as I could hope for.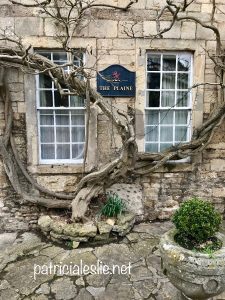 It seems likely that Crossing the Line books one and two will include a lot of rain and a few blizzards. My first few days in England coincided with the tail-end of the "Beast from the East" and a very cold start to spring followed by days of pouring rain in the Outer Hebrides. When my characters travel through these areas they will be as cold and wet as I was (more so), without the benefit of a car with heated seats to escape to. When they come across stone circles and black houses, they will be extensions of the very same ones that I came across on the Isle of Lewis. Callanish was very much a planned stop on my itinerary. Experiencing the environment and the outlying lochs and fields of peat and machair, not to mention the many sheep, was an interesting aside. The colours of a wet Hebridean landscape are surprisingly dramatic. The history of the people and islands, deep and rich. I took more photos. I bought more books.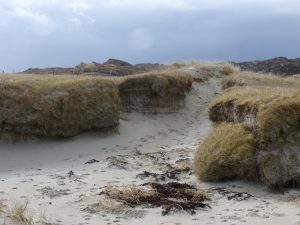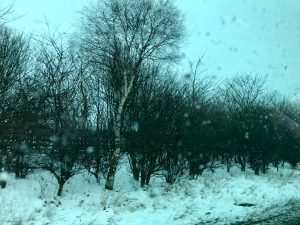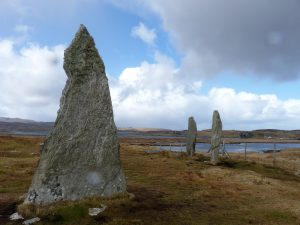 Glastonbury Tor may also make an appearance. Here's another site I hadn't planned on visiting, but noting it's proximity on my road map as I drove north from Padstow in Cornwall, decided another side trip was in order. I arrived early in the morning with mist in the hills and valley, and few people (read tourists like me) about. With a darkening sky and rain imminent, I walked the path up to the Tor. A Christian monastery does not figure in Crossing the Line, but the site was important to the local people for centuries before Christianity. I don't know how, but the Tor too may figure in the story. One of my characters is of Cornish background. That's not too far away – I'm sure I can work it.
The benefits of wandering is that it allows for a more fluid creative flow of ideas. Without the rigid structure of a detailed itinerary to stick to, the mind can stay relaxed and open to possibility. Besides that, I'm easily distracted by what may be around the corner or over the next hill.

Bio
Patricia Leslie is an Australian author with a passion for combining history, fantasy, and action into stories that nudge at the boundaries of reality. Her latest novel is Keeper of the Way, published by Odyssey Books.
For reviews, interviews, articles and updates on her novels and adventures, visit her website: patricialeslie.net and facebook page: Patricia Leslie – author
For photos of her adventures, books, and chickens, follow her on insta: @patricialeslee (if you don't have an Instagram account just drop in to her website)
***
Many thanks for visiting my blog today Patricia. You're research has taken you to many of my favourite places in the UK.
Happy reading everyone,
Jenny x