Opening Line's blog day is upon us.
Today, Simon Farrant is joining me to share the first 500 words from his very first novella, Famously Ordinary.
Over to you Simon…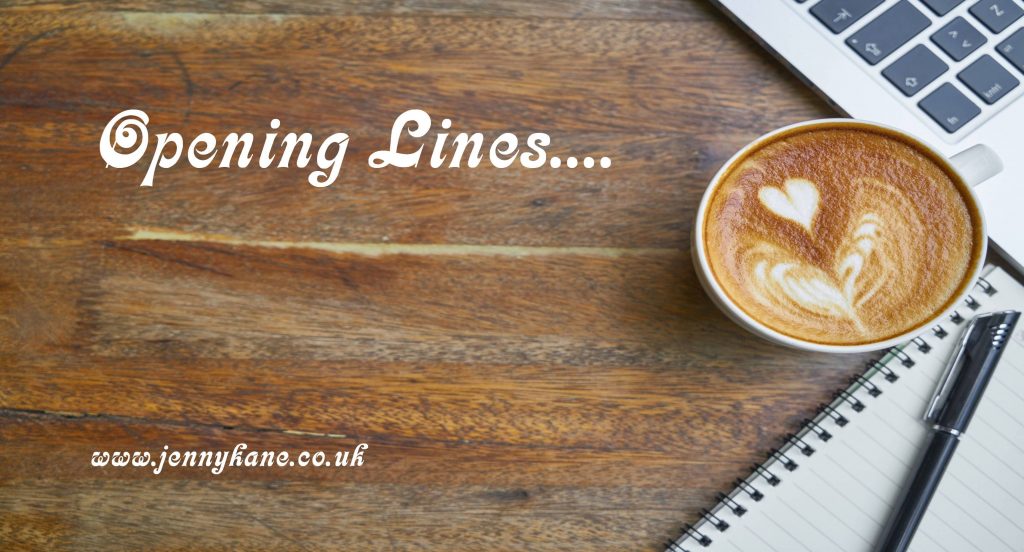 Hello! I'm Simon Farrant, and this is my submission for the great 500 words blog. I haven't heard of this concept before and I think it is intriguing. I hope that you enjoy the excerpt!
My book is called Famously Ordinary about a man called James Dean!
Many years ago I met a young man called James Dean while I worked in a mobile phone shop. I wondered what it would be like to have the name of a famous person. Of course, being British, I didn't ask him.
Fast forward to last year, and I started to write stories. The young man came back to mind; I wanted to write a horror short story for an anthology. As it happened, the anthology never came about. This was good news for me in an unexpected way because a year later I rejigged the story and this novella was born.
I hope that you enjoy it!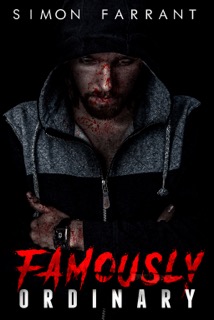 The Blurb:
'James Dean is an ordinary man with a famous name. But when he sees his father die in a traumatic car crash, something in James' subconscious snaps with lethal consequences.
Caught in the perfect storm of grief and anger, James has blood on his hands. With the famous name weighing heavily on his subconscious mind, will his conscious mind be able to save him from himself?'
***
The First 500 words:
James Dean hated his name.
Several times a week he thought about why he didn't have a regular name. James blamed his father; he more than likely took charge of naming him. Like most things in his parents' relationship, his father liked to think he was 'the man of the house' and dominated all the decisions. He decided what companies to use for utilities, and everything else. Denise sometimes asked to be more involved, but she got nowhere.
Dean Dean, his father, was hung up on his name, but unlike his son, he tried to not let it show to the outside world. Being from an older generation, it wasn't the done thing to let your emotions shine through. James survived school and college unscathed; youthful ignorance meant most of the kids didn't connect to the movie star, and those who did thought having the same name as a famous person was cool. Still, he had a lot to be happy and content about. James had a nice job in the same warehouse his father worked in that paid well, a nice car he had chosen because it was what he wanted rather than just being what he was able to afford after scraping the money together to buy it, and a nice detached house with an integral garage. He could buy nice new clothes as and when he wanted, which he was grateful for because he didn't like to wear the same clothes repeatedly. Nice. Such a small word, James thought, but damning by faint praise.
James believed his life was normal, like other successful people. Yet he aspired to be something more. His mind was always on fast forward, daydreaming. He was fascinated by the adverts on television for the RAF Reserves. That looked extraordinary; he just needed a push in that direction. He hoped Dean would dare him to apply and say he thought James wasn't cut out for it just so he could prove him wrong.
To entertain himself when he saw someone on the street, he would often invent a story about them for a few minutes. These stories were detailed, and they came to life in his imagination when he saw them play out in his mind's eye.
Facebook didn't yet have a group for 'Normal People with a Famous Name'. Maybe no one wanted to start one for fear of the unknown and the inevitable ribbings, or maybe because they just wanted to keep a low profile.  Perhaps they didn't even pay their moniker any attention at all. Maybe James needed to see a psychiatrist to help him with his problems, but he was in denial that his mind was a swirling pit with unseen depths. In his daydream world, which he was sure was created by having the hated name, the characters he created were normal people with the curse of stupid famous names. James had always been bitter, even as a schoolboy. He hid behind a mask of fake smiles…
***
Buy Link:
My social links:
Facebook.com/simonfarrantofficial
Twitter – @asfarrant
Email – simon@farrantfiction.com
Bio:
It is true, what they say; you never know where life is going to take you.
I'm lucky enough to have had a diverse experience of life thus far.
Back in 1975, yeah I'm ancient, I was born in Doncaster; a town in South Yorkshire, England. I'm proud of my Yorkshire roots.
Over the following few decades, I lived in various places. I went to university in Derby and gained a HND and a BA (Hons). Since then, I lived and worked in a few more places before finding the love of my life.
We moved in together, got married and had three kids. What an adventure; it started almost fifteen years ago. Since then, I am proud to have served as a Special Constable. I wanted to join up full time, but life had another plan. At the time, I was working for a major national supermarket as a HGV (large truck) driver, which I did for over a decade. I became ill, I think it was during 2011, but the illness never went away. Now I am disabled with various chronic illnesses, which resulted in my losing my job about four years ago.
I did wonder where life would take me next.
Mark Nye, a superb writer and a friend, asked for submissions for an anthology. I wrote a short story called Famously Ordinary. To my delight, Mark told me it was a good story. By then, I had caught the writing bug!
The anthology was never actually published, so I made it into this novella, which, I feel, is a much better story.
***
Many thanks Simon,
Good luck with your first publication.
Don't forget to come back for Jane Risdon's first 500 words next week.
Happy reading,
Jenny. xx
It's that time again!
This week's 'Opening Lines' blog come from the lovely Fiona Morgan. Let's dive into the first 500 words of What's Mine.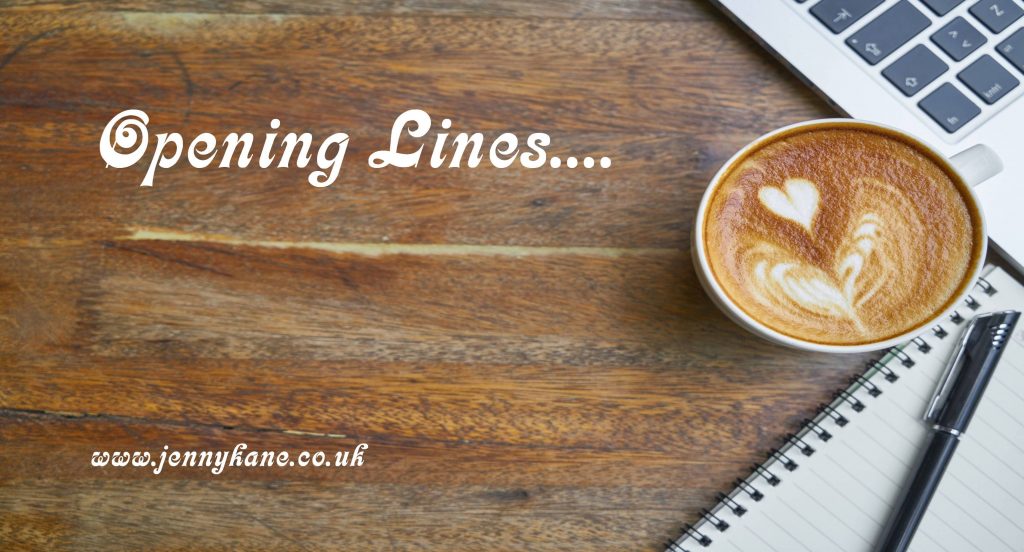 Blurb
Bronagh seems to have it all; her own flat, a fantastic new job as a party planner and a blossoming romance with long-term friend Max.  Little does she know that some is plotting to take everything away from her.
Elaine, now out of work, having been replaced by Bronagh, is hell-bent on revenge.  She begins a campaign of terror, beginning with abusive text messages, which quickly escalates leading to devastating consequences.
Will Bronagh and Max's relationship survive the turmoil that ensues? Will Elaine get the revenge she so desperately wants?
Set in Glasgow this is a powerful tale of love, hate, manipulation and control, which examines the wide-ranging consequences and damage inflicted by a callous act of revenge.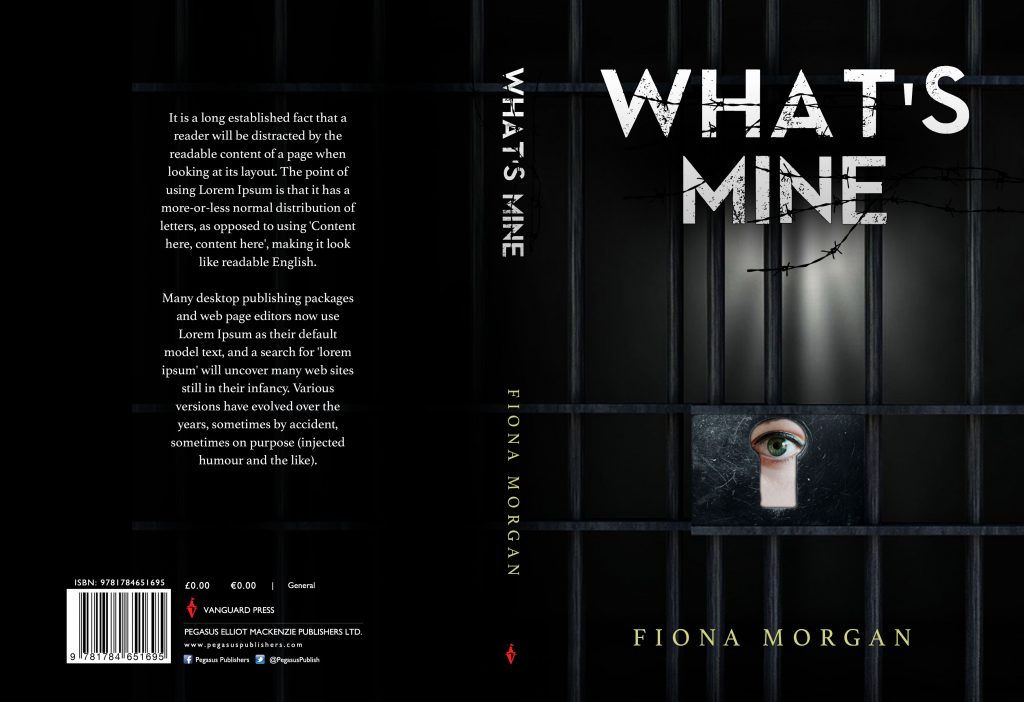 I started writing my first book Free to push myself to do something I had always wanted to do and I knew that if I didn't do it, it wouldn't get done, so I bought a pad of paper and went for it.  After finishing all the writing and editing, and Free was away being proofread, I felt there was something missing, I had lost friends, so I sat down and started again with What's Mine.  I love writing, telling my stories and the fact that people not only read them, but are enjoying them is amazing and something I am always grateful for.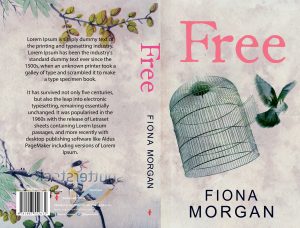 Here is the first 500 words of my new book 'What's Mine', I hope you all enjoy it.
Bronagh walks from her job interview at House of Fun part planning fearing the worst, but hoping for the best. She feels she must have come across as a desperate crazy lady, and to a certain extent she is desperate. Desperate to get a start on her own wedding coordinating business.  She has decided that working as a party planner is the best way to gain experience and showcase her talents before breaking out on her own.  At twenty-five years old Bronagh is fed up working in retail shops and pubs, so after her best friend Max, noticed the job advert online and sent her the link, she knew it was time to get her plans, and hopefully her life, started.
Max has always been kind and thoughtful towards her, plus he is absolutely gorgeous.  Bronagh would love fir him to see her in a romantic way, but he never seems to, so she has resigned herself to not being his type and accepting the fact that she will only ever be his best friend, or at least she tries to accept it.
Max is broad shouldered with sandy short hair and crystal blue eyes. He is a good bit taller than her five feet five inches.  She guessed about six foot, and always seemed to have a tall blonde on his arm, which is nothing like her. Bronagh has auburn waves, that shine like copper in the sun, freckles dusting her nose and is a curvy size twelve. She loves her curves and has never wanted to be straight up and down.
She sighs as she makes her way back to her car, a green 1999 W plate Ford Fiesta that could be temperamental at best in the cold weather. She chastises herself, remembering that she needs to stop thinking about Max in a romantic way and stop worrying about the job interview. Trying to put everything out of her mind she mutters to herself, 'Que Sera Sera', what will be will be, and what will be should be found out in a few days, or so David and Erin (the married couple who own House of Fun party planners) had said.
The weather that day is clear and bright for a late February afternoon and Bronagh is g;ad to see the sun after a week of rain, so much so it manages to lift her mood and gives her something to smile about. Climbing into her car she turns the key in the Fiesta's ignition, and after the second try and a few pumps of the accelerator the car roars to life.
***
Sitting in her bright red 64 plate Audi TT, Elaine glowers at the redheaded woman that has just left David and Erin's house. That is, was her her job the redhead had just been interviewed for and she has no right getting it, unless, Elaine thinks, the redhead was part of the plan to get her fired all along! In Elaine's opinion they had no…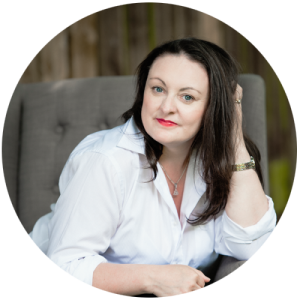 ***
Huge thank you Fiona- another fabulous opening sequence!
Come back next Thursday fro some opening lines from Jennifer Wilson.
Happy reading,
Jenny x