This week it's the turn of the always lovely Nell Peters, aka Anne Polhill Walton, to share her first time publishing experiences- and a picture of a chicken…Ummm…
Over to you Nell…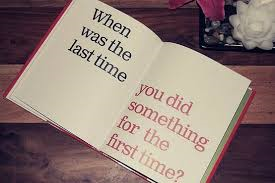 Can you remember writing the first story you actually wanted to write, rather than those you were forced to write at school? What was it about?
At a loose end over a summer in Montreal (early 20s, pre-children), living in a house with the St Lawrence at the bottom of the garden, I settled down at a picnic table and started writing stories for young children – in between swatting mosquitoes. They were the sort of traditional tales I'd been raised on – gentle escapism, make-believe storylines and not a boy (or girl) wizard in sight, as far as I remember. They were rubbish.
What was your first official publication?
That was a poem published in an anthology for Mother's Day – I forget what year, but I had four children by then. It was entitled 'Bonjour Maman' and some of it was in French, so I had to translate for my mother as she doesn't speak the lingo.
What affect did that have on your life?
I became rich and famous overnight. Oh no – that wasn't me. Am eejit.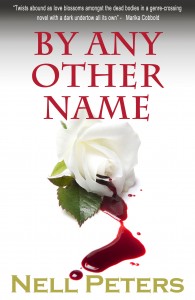 Does your first published story reflect your current writing style?
As you specify 'story', that would be my psychological crime novel By Any Other Name, which was published in November 2014 by Accent Press. Obviously, my style hasn't changed too much since then, but with Hostile Witness – launched February 2016, my editor took out a lot (actually most) of the humour I find impossible to resist, to make it quite dark.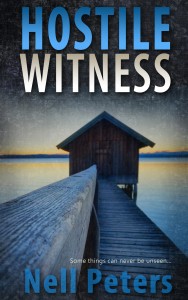 What are you working on at the moment?
This questionnaire, silly!
Buy links
By Any Other Name – http://viewbook.at/By_Any_Other_Name_by_Nell_Peters
Hostile Witness – http://mybook.to/hostilewitness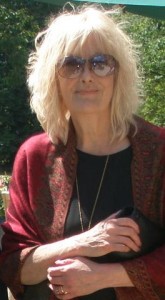 Author Bio and links
Nell Peters is a pen name, as Anne Polhill Walton is something of a mouthful. After I abandoned my quest to become the next Enid Blyton, I started to write poetry and that remained my first love for many years, before I moved on to writing crime – a genre that very much suits my warped mind. Poetry as a therapy continues to be an interest.
I live in Norfolk UK and most of the family are close-ish, so we have some very chaotic weekend get-togethers, Christmases etc. We are collecting a frightening number of Grands – three of each at the last count. Oh, and Pavlova the chicken who turned up almost two years ago and just stayed. She is named not after a meringue dessert, but Ivan Pavlov (he of dog fame) because she responds to classical conditioning. Did I mention my warped mind?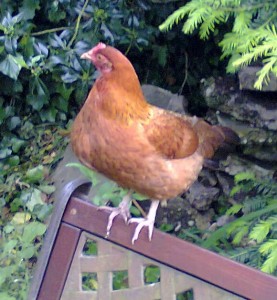 On Facebook I have an author page: https://www.facebook.com/NellPetersAuthor/
And on Twitter I am myself as @paegon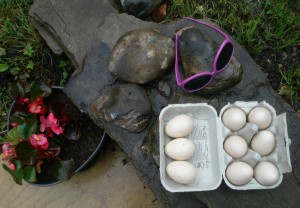 ***
Many thanks Nell (Anne!)- fabulous! Love Pavlova!
Happy reading,
Jenny x
Posted by
Jenny Kane
on May 29th, 2014 in
Blog
,
Uncategorized
|
2 comments
When I was a teenager I would listen, hour after hour (via the wonder of my Sony Walkman- remember those?), to the music of Clannad. It will be of no surprise to anyone who regularly reads this blog, to learn that I was first introduced to their music when they composed the theme tune and musical soundtrack to the eighties television series Robin of Sherwood.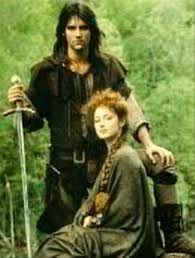 Each tune was haunting, moving, uplifting, and occasionally beautifully sombre. Looking back now, I can see how their dreamy lyrics and tunes impacted on my imagination- you only have to look at my forthcoming novel, Romancing Robin Hood to see that!
Whenever I got stuck during the writing of my part contemporary and part historical romance, I did what Grace, the lead character in Romancing Robin Hood would have done- I listened to Legend– the aforementioned Clannad soundtrack.
By this time- if you hadn't already realised- you'll see that I really am as obsessed with that particular TV series as I claim! (Should it worry me that I can still recite the words from several of the episodes word for word?)
Dr Grace Harper is a figure that grew out of that obsession. It was great fun to take my own historical and literary interest and make it, not only Grace's life's work, but takeover her whole life. Before Grace realises it, she's in her early thirties, has built a dream career on her all consuming hobby, and is poised to write two books all about it- but at what cost? No one is waiting for her when she gets home. After all, what man could ever match up to a legendary hero?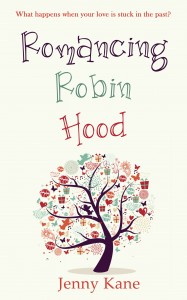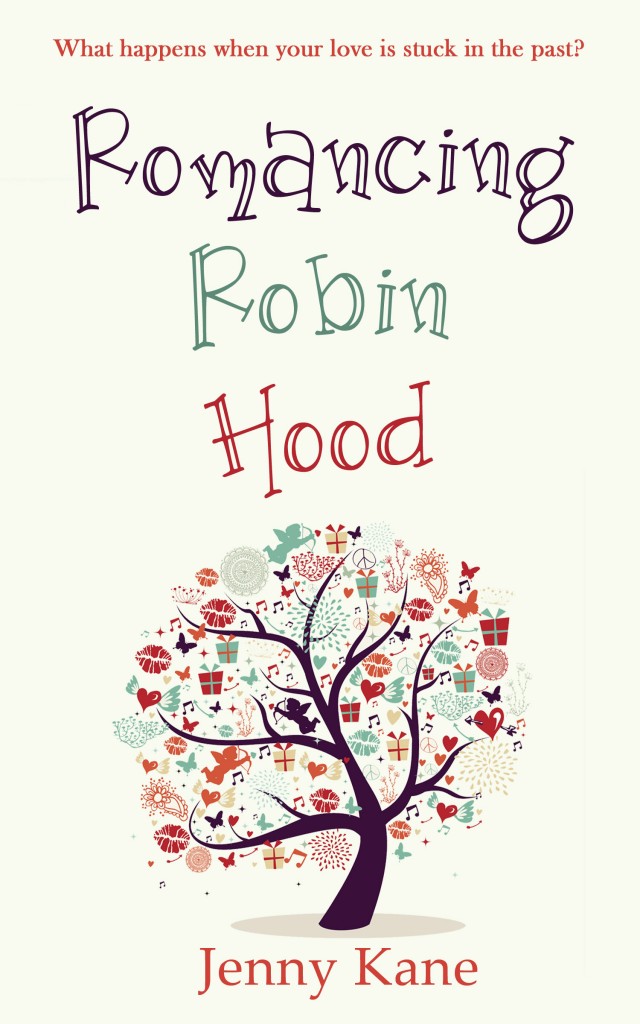 I am blessed with two children; both enjoy writing stories, and both spend just as much time listening to music as I did as a teenager. Their musical tastes however, are vastly different to my childhood lyrical preferences. As they immerse themselves in gothic rock I wonder how it will shape their imaginations…I predict many a dark fantasy story leaking from their pens in their future.
Happy Reading,
Jenny xx