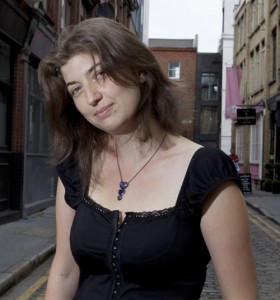 Usually to be found within range of plate of hot buttered toast, a huge mug of black coffee, and a with a bar of emergency chocolate tucked in her jacket pocket, Jenny Kane spends her days in her local cafe typing away…
Inspired by everything and anything, Jenny combines her past experiences as an archaeologist, university tutor, cheese seller, newsagent, hat maker, children's story teller, and data clerk, with the sights and sounds of everyday life, to weave tales of relaxingly relatable romance.
Midsummer Dreams at Mill Grange – the first in a series of romcoms set on Exmoor – was published by Aria on 25th June 2020. This is the first Mill Grange has been followed by Autumn Leaves at Mill Grange and Spring Blossoms at Mill Grange. Winter Fire at Mill Grange will follow at Christmas 2021.
Her first romance novel, Another Cup of Coffee (Headline Accent), became a Kindle best seller- and the paperback version wasn't far behind!
Jenny Kane's romances, A Cornish Escape and A Cornish Wedding ( formerly Abi's House and Abi's Neighbour) have recently been taken on by Headline Accent. They provide an instant hit of Cornish feel good fun and sunshine.
If you like a little timeslip with your romance- then don't miss Romancing Robin Hood – which Jenny wrote with her 'historical side' Jennifer Ash.
Jenny has also written two children's picture books, There's a Cow in the Flat and Ben's Biscuit Tin Adventure.
When Jenny isn't writing her romcom novels, she is either working as Jennifer Ash, writing medieval crime novels or audio scripts of the fabulous Robin of Sherwood series, or helping mentor new writers develop their writing dreams, via the creative writing business, Imagine, which she co-runs with Alison Knight.
Happy reading xx