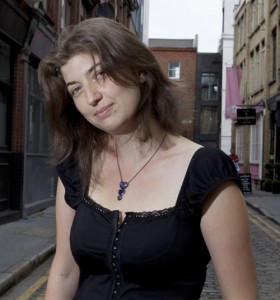 Usually to be found within range of plate of hot buttered toast, a huge mug of black coffee, and a with a bar of emergency chocolate tucked in her jacket pocket, Jenny Kane spends her days in her local cafe typing away…
Inspired by everything and anything, Jenny combines her past experiences as an archaeologist, university tutor, cheese seller, newsagent, hat maker, children's story teller, and data clerk, with the sights and sounds of everyday life, to weave tales of relaxingly relatable romance.
When Jenny isn't writing romance, she is dreaming up stories for children's picture books, for far more talented people than her to illustrate.
Her first romance novel, Another Cup of Coffee (Accent Press), became a Kindle best seller- and the paperback version isn't far behind!
Jenny Kane's romance, Abi's House, hit no.1 in the Amazon Romance, Contemporary Fiction, and Women's Fiction charts, and is still flying high in the charts.
The final novel in Jenny's 'Another Cup of…' series Another Glass of Champagne was released in June 2016.
Jenny's seventh novel, 'Abi's Neighbour', which will be out in April 2017!
Meanwhile Jenny is preparing to launch a new range of medieval murder mysteries under the name of Jennifer Ash…watch this space…
Jenny is also celebrating the arrival of my second children's picture book, Ben's Biscuit Tin Adventure, while helping to prepare for several literary festivals…
Happy reading xx