Let's focus on…
Romancing Robin Hood.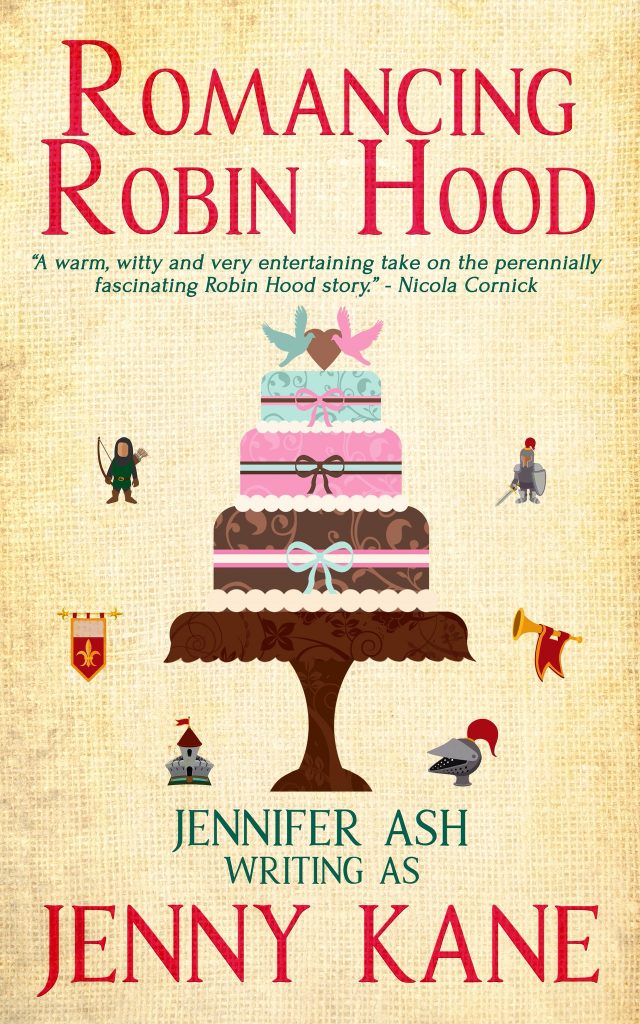 Blurb
When you're in love with a man of legend, how can anyone else match up?
Dr Grace Harper has loved the stories of Robin Hood ever since she first saw them on TV as a teenager. Now, with her fortieth birthday just around the corner, she's a successful academic in Medieval History—but Grace is stuck in a rut.
Grace is supposed to be writing a textbook on a real-life medieval criminal gang—the Folvilles—but instead she is captivated by a novel she's secretly writing. A medieval mystery which entwines the story of Folvilles with her long-time love of Robin Hood—and a feisty young woman named Mathilda of Twyford.
Just as she is trying to work out how Mathilda can survive being kidnapped by the Folvilles, Grace's best friend Daisy announces she is getting married. After a whirlwind romance with a man she loves as much as the creatures in her animal shelter, Daisy has press-ganged Grace into being her bridesmaid.
Witnessing Daisy's new-found happiness, Grace starts to re-evaluate her own life. Is her devotion to a man who may or may not have lived hundreds of years ago really a substitute for a real-life hero of her own? Grace's life doesn't get any easier when she meets Dr Robert Franks—a rival academic who she is determined to dislike but finds herself being increasingly drawn to… If only he didn't know quite so much about Robin Hood.
Suddenly, spending more time living in the past than the present doesn't seem such a good idea..
Available as a paperback or ebook from: Amazon UK | Amazon US | Amazon CA | Amazon AU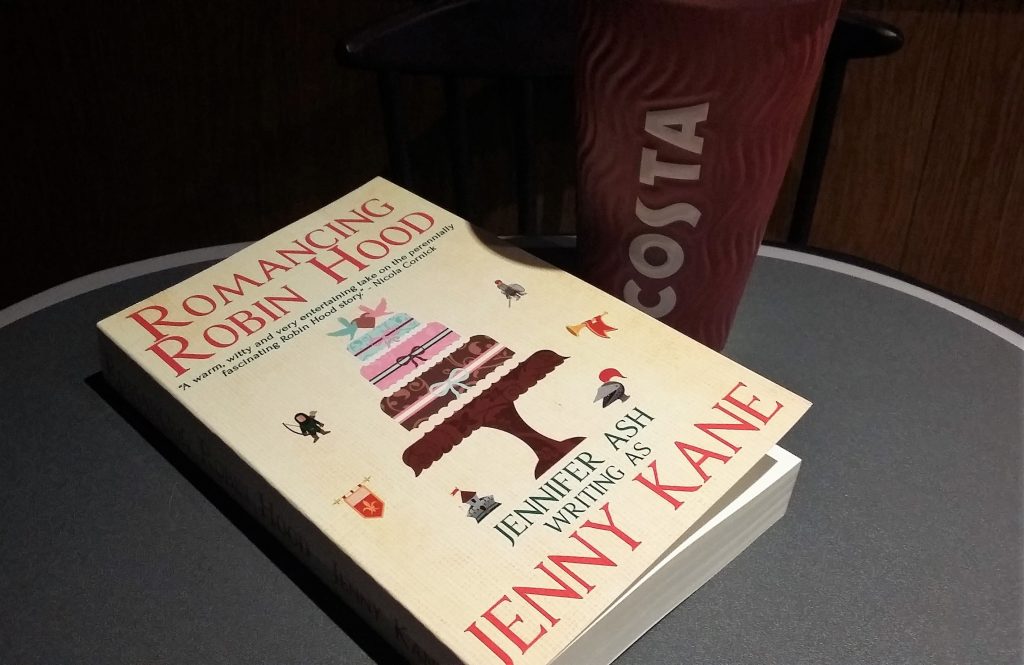 Here are some of the lovely things my readers have had to say about Romancing Robin Hood…
"As a scholar of the Robin Hood legend, this novel is right up my street. (Watling St. – where 14th century highwaymen lurk.) The main part of the novel follows medieval historian Dr. Grace Harper . As Grace's best friend is getting married, Grace discovers a romance of her own. But outside of academic, Grace is writing historical fiction based on the real-life 14th century crime family – The Folvilles. (Jenny Kane in her Jennifer Ash persona has spun this off element into a superb series.) Amazon.com
"I normally don't really read romance novels but the historical part around the legends of Robin Hood made me curious. I wasn't disappointed: loveable characters that I could identify with, funny and a very personal feeling to it. Thoroughly enjoyed it." Amazon UK
"I had always wanted to read a Jenny Kane book. so I was thrilled to bits when I won a signed copy of Romancing Robin Hood. It was a brilliant book and I would recommend it if you are thinking of trying Jenny Kane for the first time." Amazon UK
"I love Jenny Kane's books and this one is no exception. Grace is such an engaging character, so in love with her hero, Robin Hood, that she almost misses the hero right under her nose. The pacey plot and sparkling dialogue held me right to the end. A recommended read for all romance lovers out there." Amazon UK 
"As a massive fan of all things Robin Hood I was intrigued by this book. I am not a big romance fan but this story was absorbing and witty. A lovely twist on historical and fiction. I look forward to reading more by this lovely lady who I happen to of met at a Robin Hood convention." Amazon UK
"This book had my heart from the start – how I loved Robin of Sherwood back in the 80's!  Grace is stuck in the middle ages – well not really – but she might as well be – living, breathing, teaching and ever so slightly obsessed by one of the great British stories – Robin Hood.  I loved the idea of having the book Grace is writing in the story – I was just as keen to see this story wrapped up as I was the modern day romance…" Amazon UK
"This was one of the most original romances I've read. I just loved the addition of the mini medieval crime story within Grace's quest to find a love in the modern world – a love to rival her affection for her outlaw heroes of literature and TV!" Amazon UK
"I really, really, really liked this story! In the beginning I wasn't so sure about all the hoping back and forth from Dr Grace Harpers story to on of her own she is writing. I ended up wanting more of each. Jenny would tease us a little with one then tease us a little more with the other. Grace is a REALLY BIG Robin Hood fan and her life is revolved around him. She is supposed to be writing a textbook for her college but she is coming up with her own novel instead and of course you know what it is going to be about. One sad thing about Grace is that she compares everyman she meets to Robin. Is she ever going to find a man like him? Well she just might in this story but things do get a little hairy. How will it end you ask? Sorry I can't tell you but I DEFINITLY recommend you read this story. Go on a little medieval journey with Grace to see what kind of Robin Hood story she comes up with. I'm pretty sure you won't be disappointed. I received this book as a gift from the author." Amazon UK
"…Jenny Kane must have spent so much time on her research. I loved Grace's story. I couldn't wait to find out what would happen between her and Robert. Robert understands her love for Robin Hood and her academic passion and it was great to see her with a potential soulmate. Mathilda's story is really good as well. There's a bit of mystery combined with a lot of politics and some romance. It's a great mix. I quite liked this book, it's a fast paced story that has a few unexpected twists." ajbookreviewclub
"Lovely engaging take on an old, old story. Terrific heroine and very intelligently written dual narrative. I loved it." Carol McGrath
***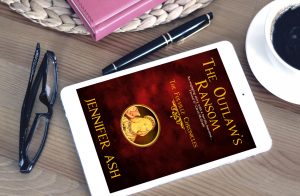 Don't forget that Romancing Robin Hood contains the first of The Folville Chronicles within its pages. For it is this story – The Outlaw's Ransom – that lead character, Grace Harper, writes within the novel.
Happy reading,
Jenny x