On this week's Opening Lines,  I'm delighted to welcome one of Boldwood Books most popular authors, Jennifer Bohnet.
Sit back and enjoy the first 500 words – exactly – of Jennifer novel, Falling for a French Dream.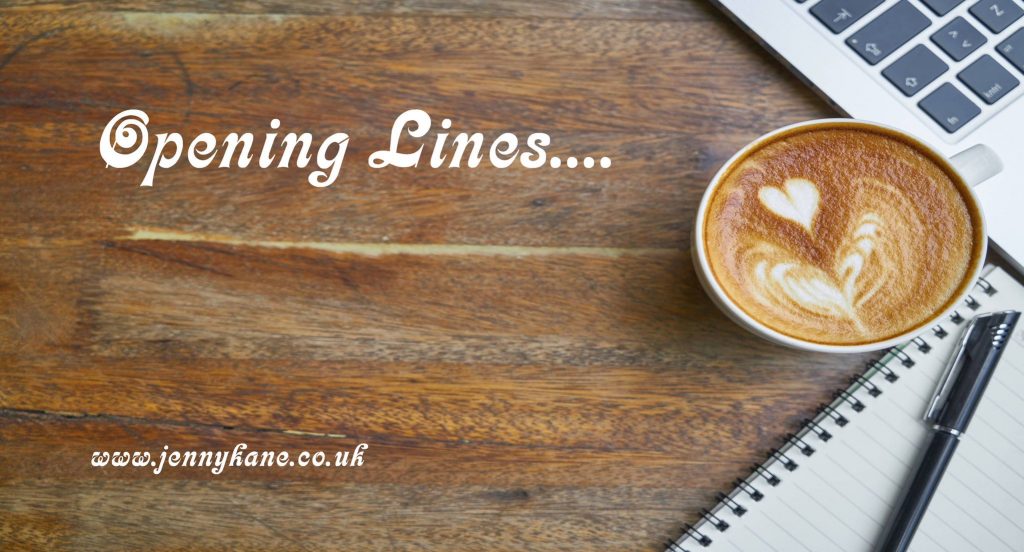 Falling for a French Dream is a  re-issue of one of my very early books and was originally published as French Legacy.  I have tweaked and added new chapters (over 23k words in total) and my new publishers Boldwood Books have re-edited and given it a gorgeous new cover.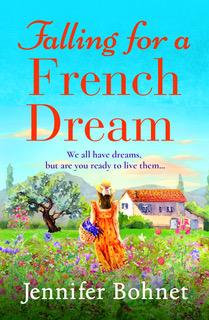 Blurb:
After tragically losing her husband, Nicola Jacques and her teenage son Oliver relocate to his father's family's olive farm in the hills above the French Riviera.
Due to a family feud, Oliver has never known his father's side of the family but Grandpapa Henri is intent that Oliver will take over the reins of the ancestral farm and his rightful inheritance.
Determined to keep her independence from a rather controlling Grandpapa, Nicola buys a run-down cottage on the edge of the family's Olive Farm and sets to work renovating their new home and providing an income by cultivating the small holding that came with the Cottage.
As the summer months roll by, Nicola and Oliver begin to settle happily into their new way of life with the help of Aunts Josephine and Odette, Henri's twin sisters and local property developer Gilles Bongars.
But the arrival of some unexpected news and guests at the farm, force Nicole and Aunt Josephine to assess what and where their futures lie.
***
FIRST 500 WORDS
CHAPTER ONE
The letter landed on the doormat the first Saturday after New Year, sandwiched between the final telephone demand and the usual junk mail. Bending down to pick it all up, Nicola Jacques saw the French stamps on the envelope and frowned. She threw the junk mail in the bin, put the telephone bill on the kitchen table to deal with later and thoughtfully studied the envelope. Written in Henri Jacques' distinctive handwriting, it was addressed to 'Mme Nicola Jacques' and not to Oliver, her son and Henri's grandson, which was unusual. Her limited communications with the French family had always been between her, Aunt Odette or Aunt Josephine, Henri's unmarried twin sisters. An unexpected letter from Henri himself could only mean one thing: bad news. Slowly, Nicola opened the envelope and took the letter out. Hadn't the world thrown enough trouble at her in recent years?
Chère Nicola,
Tu will come to La Prouveresse immédiatement. We have matters d'urgence to discuss. Marc's things to settle. Tu will bring Olivier.
Regards, Henri.
The letter with its clipped English sentences and ad-hoc French words conjured up an immediate picture of her ex-father-in-law. Old-fashioned almost to the point of eccentricity, she knew he'd never change his view of the way the world should be. He wrote English the same way as he spoke it – short and sharp with no regard for grammar. And with little regard for other people's feelings either. Whatever lay behind this order to visit, Henri would have disregarded both her thoughts and Oliver's as being of no concern of his and of no consequence. He'd simply decided their presence was needed in France so the command had been issued.
Nicola placed a coffee pod in the machine, pressed the button and stood gazing thoughtfully out of the kitchen window as the machine squirted coffee into the cup. What lay behind this unexpected demand? Was Henri feeling guilty about his treatment of her and Oliver over the past years? Did he want to make amends somehow? Whatever it was, it made no difference. There was no way she was going to France simply because Henri commanded it. She and Oliver would go together one day, when Oliver was older and could understand why things were the way they were. For now she had to protect Oliver and lead her own life as best she could. Albeit a different life to the one she'd known during the years when she'd been married to Marc Jacques, Henri's only son.
'Morning, Mum,' Oliver's voice jolted her out of her thoughts.
Oliver rubbed the sleep from his eyes before moving across and kissing her on both cheeks. Before it had all gone wrong, Marc had always greeted her like that every morning and as a small boy Oliver had determinedly copied his daddy. These days, it was still a natural part of thirteen-year-old Oliver's morning routine. One that Nicola cherished and hoped would continue forever.
'Want some . . .
***
Falling For a French Dream is available in all formats including audio from
Amazon: https://amzn.to/3ui8dBT
Apple Books: https://apple.co/3C3M12b
You can also order paperback and hardback versions from your local bookshop.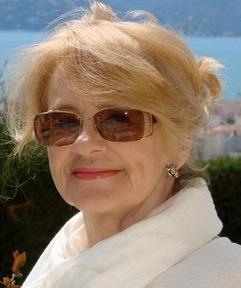 Bio
Jennifer Bohnet is the international bestselling author of seventeen novels, including 'Villa of Sun and Secrets', 'A Riviera Retreat' and 'Summer at the Château. Jennifer's stories usually span the generations with characters ranging in age and having to cope with unexpected problems in their lives – but there is always a hopeful ending, even if there are tears before. Living in France for over twenty years she has happily adapted to the French lifestyle – especially the long lunches with friends and the wine.
You can find Jennifer here:
Website: http://www.jenniferbohnet.com/index.html
Facebook Author page:  goo.gl/PDKQ8D
Twitter: https://twitter.com/@jenniewriter
Newsletter:   https://bit.ly/JenniferBohnetNews 
Many thanks for sharing your fabulous Opening Lines with use today, Jennifer.
Happy reading everyone,
Jenny x