It's put your feet up time. Why not grab a cuppa and join crime writer, Cheryl Rees-Price, and myself for a cake break and a chat?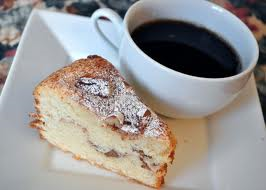 What inspired you to write your book?
The inspiration for The Silent Quarry came from walking the dog up a footpath that runs alongside a disused quarry. It can be quiet, shadowy and eerie along this route and more often than not you don't pass a living soul.  Like most writers I have a vivid imagination and as I walked I would start at every snap of a twig, glancing around to see if anyone was lurking behind a tree. I wondered what would happen if I didn't arrive home. Would my family know where I was? Would they send out a search party? From this spark of an idea I began to formulate different scenarios in which a woman out for a walk alone could disappear. From this I developed the plot for The Silent Quarry.
Do you model any of your characters after people you know? If so, do these people see themselves in your characters?
Yes, I quite often use people I know as a basis for a character. I inflate their personalities and give them a different career and family life. I also get requests from family members to write them into a book. This isn't always easy as I write crime and someone has to be the victim or killer. I do try to disguise people's identities but it doesn't always work. It is my mother's favourite game to guess the true identity of the characters in my book.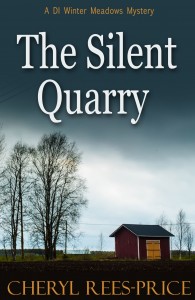 What type of research did you have to do for your book?
As The Silent Quarry is my first crime novel I had to do a lot of research into police procedures. This proved quite difficult as most of the information available applies to the larger forces such as the Met and not to a small market town stations. While the procedures are fairly standard the resources available differ greatly. Next I had to research the grisly details of the post mortem and the ways in which to kill a person. I dread to think what would happen if someone saw the search history on my computer! My favourite part of the research was going back to the 80's, it was my teenage era and lots of fun to be reminded of the songs in the charts from that time period and the news articles. Not all the research was used in the book but it helped to set the scene in my mind.
Do you prefer to plot your story or just go with the flow?
I prefer to plot a story before I start the first draft. I start with the cast and each character is given a profile including description, career and family background. Some of the information is superfluous but it helps me to get to know the character. Next comes the research which is filed into easy reference. The longest process is the chapter outlines, this is where I work out the plot, timelines and suspects. I use a red font to highlight information that must be conveyed in each chapter. Quite often I come up with a plot twist when I'm over half way through the process and have to start again. When all this is done, it is printed and becomes my guide for the first draft. Even after all the preparation I still find the story takes a different direction when I write.
If you were stranded on a desert island with three other people, fictional or real, who would they be and why?
I would choose someone who made me laugh, some eye candy, and a girly friend. I think Billy Connolly would be a great companion. He has travelled extensively and would have some wonderful stories to tell as well as making me laugh until I cry. The eye candy would have to be Sam Winchester (Supernatural); tall, strong and good looking. Very handy to fight off any threat and I'm sure he could build a great tree house. For the girly friend I would take Samantha (Sex in the City). I think she would provide hours of gossip. But all fantasy aside I would take my husband and two daughters as they are the people I couldn't be without.
***
Here's the Blurb to The Silent Quarry-
The Silent Quarry is the first in the DI Winter Meadows series by Cheryl Rees-Price.
In 1987 a quiet Welsh village was devastated by a brutal attack on two schoolgirls, Bethan Hopkins and Gwen Collier. Only Gwen survived, with horrific injuries and no memory of the attack. The killer was never caught.
Now, nearly thirty years later, Gwen has gone missing and DI Winter Meadows is assigned to the case. Charismatic and intuitive, he has an uncanny gift for finding the truth. But in this small and close-knit community, the past is never far away, and those who have secrets will go to any lengths to keep them. Tensions run high as old feelings and accusations are stirred. And DI Meadows has to battle his own demons as he uncovers a truth he wished had stayed in the past …
Links
Bio
Cheryl Rees-Price was born in Cardiff and moved as a Young child to a small ex-mining village on the edge of the Black Mountains, South Wales, where she still lives with her husband, daughters and two cats. After leaving school she worked as a legal clerk for several years before leaving to raise her two daughters.
Cheryl returned to education, studying philosophy, sociology and accountancy whilst working as a part time book keeper. She now works as a finance director for a company that delivers project management and accounting services.
In her spare time Cheryl indulges in her passion for writing, the success of writing plays for local performances gave her the confidence to write her first novel. Her other hobbies include walking and gardening which free her mind to develop plots and create colourful characters.
***
Many thanks for dropping by today Cheryl,
Happy reading,
Jenny x