Over the past (almost) 50 years, I've been lucky enough to have had some seriously exciting adventures. Choosing the 5 that have impacted my life the most is rather difficult- but I'll give it a go.
5 ADVENTURES I'VE ENJOYED/SURVIVED
Archaeological wanderings
As many of my regular readers will know, I had no intention of being a writer when I was younger. I was going to be an authority on Robin Hood or an archaeologist. In the end – through sheer hard work and bloody-mindedness – I (for a few years at least), became both.
My years as an archaeologist- working out of the University of Leicester – sent me all over the place. The three stand out digs being on Lindisfarne (an island just off the Northumbrian coast.), Caerwent in Wales, and Lepti Minus in North Africa.
In these places, respectively,  was part of a team uncovering an Anglo Saxon farmstead, a Roman city (specifically the forum), and a Romano African city (the bathhouse and mausoleum).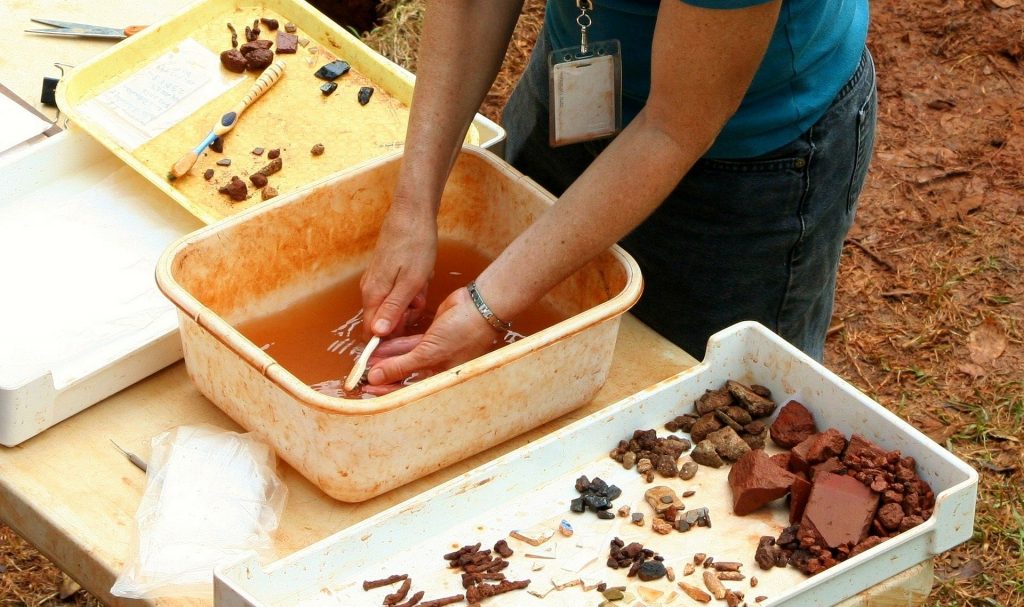 The memories from these three excavations alone could fill a novel – in fact those of you who have read my work will know that those characters with an archaeological leaning, often recall the digs I've been on myself.
It isn't just the amazing fines (or lack of in the case of Lindisfarne) that stand out my mind. It's the camaraderie of a dig site situation – the fun alongside the hard work. I will never forget watching the sunset and rise over Lindisfarne castle with my best mate at uni – Brendon. (You are missed!)
I'll never forget the snake that appeared out of the trench I was digging in Lepti Minus- making me shoot back from the dig site with some speed! Nor will I forget the local children who – poor as church mice- still had the biggest smiles and the kindest hearts.
And how could I forget, my weeks in Wales with no toilets or washing facilities bar a tiny roadside public loo and washbasin…the Ritz it wasn't! To say we all smelt slightly is to underplay the situation! Luckily, a local swimming baths took pity on us, and let us use their showers for 50p each.
Writing a novel
For me this was a massive deal (as it is for everyone). I'd had 40 short stories published, but the idea of a novel was so daunting. I was convinced that I'd never make up enough worthwhile words to create a whole story.
I rewrote that first novel so many times, I can't even remember how long it took me- but it was a real adventure in the true sense of the word. Ups, downs, disappointments, moments of joy and then – finally, the moment I'd dreamt of came – a box of books arrived at my front door – and I'd written every word within. I'm not given to outward displays of emotion, but that day I was a tumult of laughter and tears of disbelief.
I didn't think there would be another book after that – I truly thought no one would buy it, and that would be it. The only reason I kept going was because kind people, like yourself, read my books – so thank you.
And the title of my first full length novel? Well, that was called The Fifth Floor – it is extremely "adult", and was written by my "erotic side" – Kay Jaybee. (Please only take a peep at it, if you are over 18 and very broad minded.)
Bringing up my children
What greater adventure is there than raising children? Terrifying, exciting, worrying, heartwarming, joyous, wonderful, rewarding and utterly exhausting.
My daughter and my son  – now adults – are incredible, kind, clever, and huge fun to be with.
I would not change a thing.
My first erotica event
Never has 'eye opening' been a more apt description of a situation.
Olympia, London: 'Eroticon' – a massive venue full of traders from all walks of erotic life. I was there, with my good friend Kd Grace, to sell our erotic novels with our former publisher, Xcite.  I had no idea what to expect – although I suspected it would all be rather pink and neon.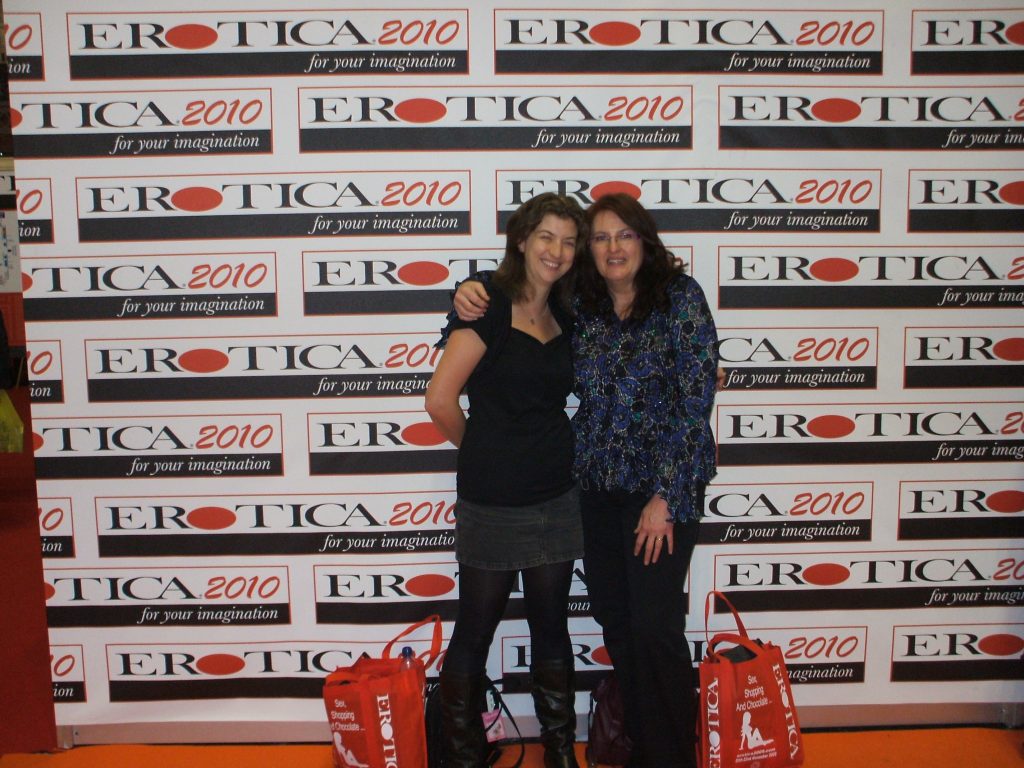 I was right about the pink and neon – but wow- what an amazing set of people. Never have I been among so many folk so utterly at peace with themselves. The phrase 'being comfortable in your own skin' actually meant something there.  No one was pretending – no one was hiding who they were or what they liked (within the context of the event) – and so there was an air of honesty about the entire event. It was joyous, fun and I will never forget it.
It was here – to my lasting amazement – that  I was targeted up by a modelling studio- leading to a few photographic adventures as well!
I won't go into the things I saw at my various erotic gigs, as that would not fit into a 'Jenny blog' – but I am sure you can draw your own conclusions. Suffice to say, I've never been to an erotica event that hasn't been welcoming, fun and – in all things – kind.
Meeting my heroes
As many of you know, I'm lucky enough to write scripts and novels for the original cast of the 1980's show, Robin of Sherwood.
If this wasn't adventure enough (and my word it is a rollercoaster of a job!), it was the meeting of the actors and crew of the show that lightened up my teenage years that will forever stay with me.
I'm not the world's most confident person, and rather shy to say the least – so when I first went to a Hooded Man event I was a bag of nerves. I only had one relevant book to sell at the time – Romancing Robin Hood. I was sure no one would come to talk to me when they had the entire cast of Robin of Sherwood to hang out with – but how wrong I was!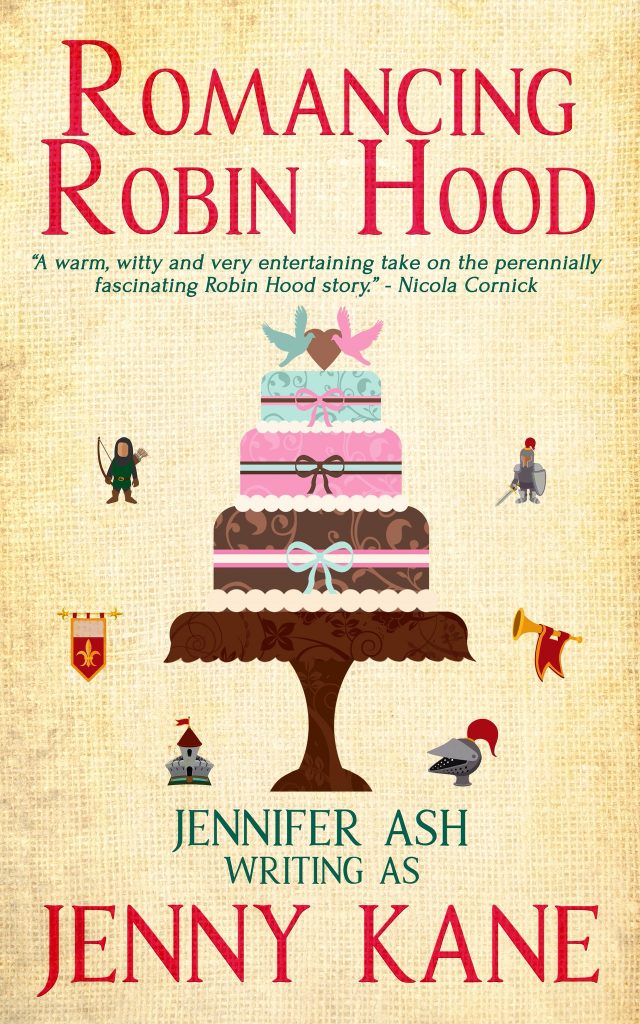 The first visitor to my stand was Jason Connery – the Hooded Man himself! I'd like to report that I said something witty – but I didn't. I was totally tongue tied and probably went bright red! (I've made up for that since I got to know him a little bit!)
Both cast and crew were welcoming and encouraging – which is just as well, seeing as I now work for them!
However, it was the audience at the HM event that first changed my writing direction. Without their encouragement, The Folville Chronicles would never have been written. So thank you folks. You're all amazing.
So, we have two more lists to go before I hit 50 on the 13th July… See you soon.
Jenny x