Today, I'm delighted to be featuring a cover reveal, for fellow writer, O.L. Obonna…
When Love Lasts by O.L. Obonna (@omoscorner) #romance #romancenovel #contemporaryromance #secondchanceromance

Book Blurb
Theirs was a marriage made in heaven, a marriage meant to last forever or so they thought.
A once-perfect marriage was thrown into a fragile state as a result of tiny whispers, and an unfortunate encounter causes the marriage to collapse. The once happy couple separate and a heartbroken Leilani returns home to London. And then out of the blue, Folarin's family needs Leilani's help and she must return to her ex-husband's side. A series of unfortunate events have brought them together again and Folarin and Leilani must come to terms with the realisation, that somebody, somewhere was wrong. As they spend more time together, falling in love seems inevitable; even though one of them is promised to another, they must find a way to learn to trust and forgive each other in other to move on.
Will Folarin be able to trust Leilani?
Will Leilani be able to forget the pain of their first marriage?
Will they both believe in second chances?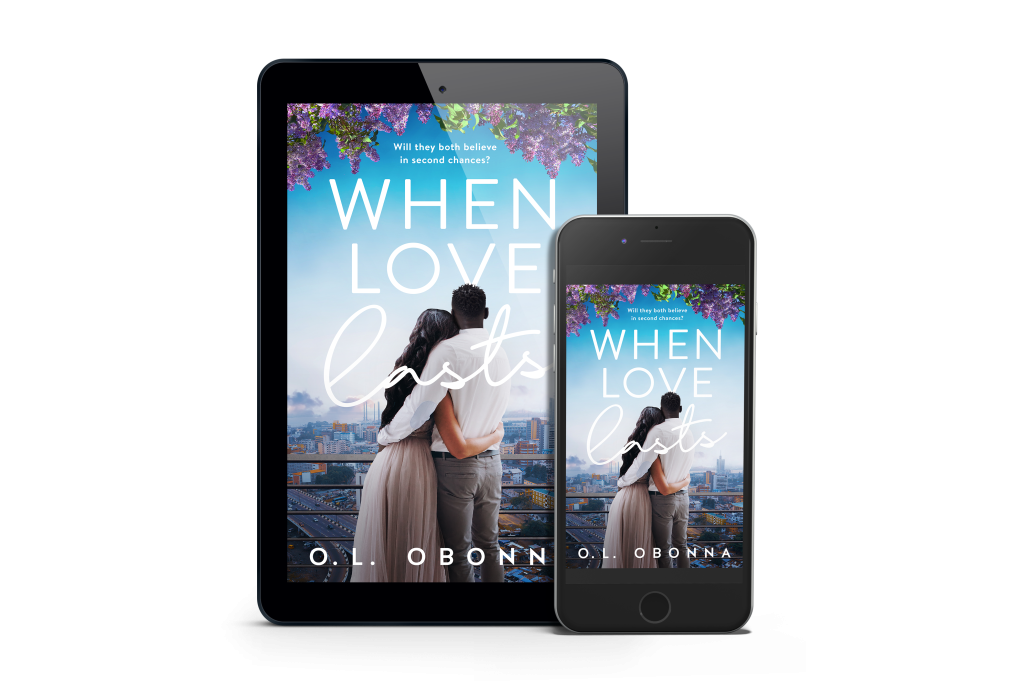 Excerpt
Hello?" Leilani answered her phone after it had rung a couple of times.
"Hello, Leilani."
Leilani froze. She would know that voice anywhere; it was
the voice of someone she would never forget. Folarin Balogun, her unforgiving ex-husband. It had been two years since she had last heard from him, two years since that fateful night when their marriage had ended abruptly. She almost dropped the phone in shock.
"How did you get my number?" she asked, slumping into her chair in the back office of her café.
Silence. Then Folarin Balogun responded quietly, "I got your number from Tega."
Closing her eyes, she took a deep breath and waited for a couple of seconds. "What do you want, Folarin?" she asked in a very unfriendly tone. "You must have a reason for calling me." Leilani knew that she sounded rude, but she didn't care. She was in no mood to be polite to Folarin Balogun.
He had hurt her so much. Back then, she thought she would die from the pain he had caused her. It had taken her a long time to heal, and now she was ready to move on. Hearing his voice again brought back painful memories, memories she would rather leave in the past, where they belonged.
Author Biography
O.L OBONNA was born in Lagos, Nigeria. For as long as she can remember, she has always wanted to tell stories about love and romance by creating and immersing readers in the romantic adventures of fascinating characters. Her stories are a peek into her version of the excitement, allure, and mystery of the age-old sentimental narrative of love, which she so beautifully and intricately weaves together into a genuinely fascinating read. When she's not surrounding herself with words or reading a romance novel, you can find her in the kitchen trying out new recipes or painting with her children.
She lives in London and is happily married with three children.
Website: www.omoscorner.com
Instagram: @omos_corner
Twitter: @omoscorner
Cover reveal organised by Writer Marketing Services.