It's that time again! Let's buckle up for another dip into Nell Peter's end of the month reminisces… 
Hi Jen – and everyone else!
As the month totters to a close, was it a case of June bustin' out all over? What does that even mean? When I was weeny, hearing the Rogers and Hammerstein song from Carousel on the radio, my lurid imagination pictured a rather buxom woman wearing a too-small blouse that strained at the seams to cover her modesty. Think Donald McGill postcards, or Beryl Cook-type painted ladies. In reality, of course, the lyrics refer to an exploding renewal of life for flowers and trees, plus all other things summery. Because I'm so easily amused, I'll stick with my childish version.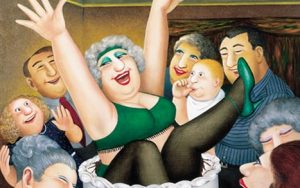 June 2017 was not exactly a fun-filled thirty days. There was the General Election, rocking up on the 8th – as someone who typically shies away from making political comment, thereafter for me it came as a huge relief not to be bombarded with so many posts from others, championing their own particular favourite in the most blinkered, patronising and dogmatic fashion. Did they really think no one else capable of cogent reasoning, to weigh up pros and cons and sensibly make up their minds how best to vote? How very dare they? I'll have them know I'm (thankfully) not as stupid as I look.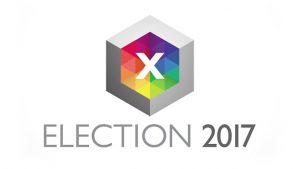 And the spats on social media if someone had the nerve to disagree! Some exchanges were simply amusing to those munching popcorn whilst indulging in a spot of spectator sport, others downright nasty. My lovely late brother-in-law used to vote Monster Raving Loony, because he couldn't be doing with any of the other parties – he may have had a point. And at the end of the day, it's probably fair to say nobody got the result they wanted, except perhaps the DUP, who must have thought all their birthdays came at once. That Arlene Foster looks a bit scary!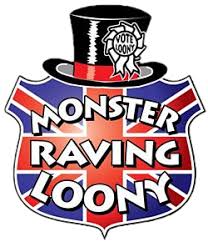 Before all the carnage at the Polls, #3 son made a brief, last minute trip home on June 1st to attend a friend's wedding. Sadly, the date had to be massively brought forward because the bride's father was given a short time to live. Son landed at Heathrow from Bangkok around 6 pm, got through customs and picked up a hire car to drive to Norfolk, stopping off at #4's en route. To repay his brother's hospitality, he broke the toilet seat in the downstairs loo before heading on here, arriving at gone midnight – the day of the wedding.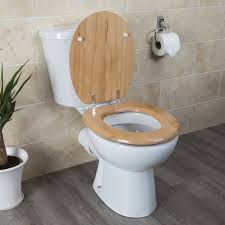 Up bright and early (well early, anyway) he sped off for a haircut and to buy a suit, shirt, tie and shoes to wear to the nuptials (he lives rather well on expenses and has grown out of the suits hanging in his wardrobe, playing hide and seek with the moths) – oh and a new toilet seat. As ever falling on his feet, Next had clobber packages on offer so he got himself sorted in record time, then back here, 2nd shower (can tell he's been living in a hot climate), dressed, paraded for 'does my bum look big in this?' scrutiny, scribbled in a card and shoved in some money – all the friends did that to fund a honeymoon. Then he was gone, to pick up mate Charlie (also home for the occasion, but only from London – amateur!), leaving detritus and much dirty washing in his wake. Oh, and the huge open suitcase obstacle in the hall, guaranteed to cripple anyone entering the front door. By ten the next day he had returned from the venue, grabbed his stuff (including clean clothes) and left for Heathrow, to fly to Bangkok-Mumbai-Jaipur – rather him than me.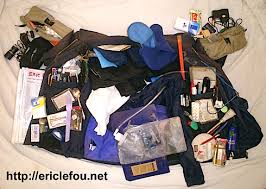 The first leg was a thirteen hour flight and #3 would have been roughly halfway through when Richard, a colleague of the OH, started walking across London Bridge with his brother-in-law (his wife being abroad on business.) They were minding their own business after dinner and drinks when a white van crashed and Richard ran toward it to help – I imagine when three men wielding very serious weapons leapt out he realised he was in the wrong place at the wrong time and decided to make himself scarce. He can't remember; possibly not a bad thing.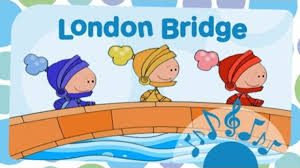 He does vaguely recall sitting on the pavement, thinking he'd been punched and wondering where all the blood that was pooling underneath him was coming from – and why he couldn't breathe. When he heard shots, he thought his end had come, but a soldier on leave had other ideas, pushed him down and lay on top of him to stop profuse bleeding from stab wounds that had penetrated spleen, diaphragm and lung; interesting but effective technique that they don't actually teach at med school. And because of that soldier's quick thinking, and the fact that he is super-fit, Richard will make a full recovery – physically at least.
Two days after that, I heard that my long-ago American friend James (Jim) Angel had died from Lewy Body dementia, a multisystem disease which, like all forms of dementia, cruelly turns the sufferer into an empty shell, a shadow of their former self. I knew that he had been diagnosed and was receiving treatment in a specialist care facility in Portland, Oregon – last Christmas a mutual friend sent me a photo of a frail, grey-haired old man looking blankly at Santa. He wasn't much older than me. But let me tell you about the Jim I knew and adored (in a purely platonic way!):
He was a peace-loving draft dodger (Vietnam – can't argue with him there), living in London with his first wife (also American and a trainee nurse), working at BA Heathrow as an aeronautical scientist.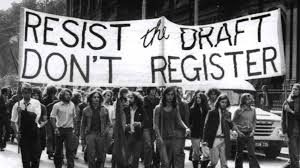 About my height (5' 9"), he wasn't much less around his girth and had a Brian Blessed-type voice and laugh, though cuter because of the accent – especially when he called everyone 'shit bag' as a term of affection. Bearded with a mass of dark, curly long hair and always dressed like a scruffy hippy, his larger than life personality belied a pretty grim childhood; his father was an alcoholic and aged eleven, Jim discovered his mum's body in the garage of their home after she'd shot herself. One can only imagine …
We didn't share a taste in music – he Captain Beefheart, me far more prosaic stuff, but we did go to a lot of gigs, including Pink Floyd and Elton John, which he cringed all the way through. After his wife left him, he returned to the US and while I was living in Montreal, I flew to California and spent most of one summer there. It was a brilliant time – he bought a rust bucket car for touring and we camped in forests and on beaches (so cold, even in CA!), watching seals in the Pacific Ocean and collecting beautiful driftwood, which he thought he might turn into 'something real neat' when he got time. We also went skinny-dipping in creeks – my first and last time, as it's me that creeks now!
The Chinese Exhibition was on in San Francisco and we queued for hours from dawn to see it – passing the time shivering and watching the mist roll from the hills to engulf the Golden Gate Bridge and Alcatraz, listening to eerie foghorns. When the time came for my return flight, I didn't know I'd never see him in the flesh again, although we did communicate in other ways, but not for some years now. Fly high, Jim Angel – you are free.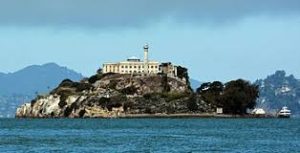 After living with it at close-ish quarters for more than a decade, dementia has touched me (actually, more like hit me over the head with an iron bar!) more than usual during June, after my mother was taken to hospital following an early morning fall – although couldn't remember what happened because she, like my father, suffers from the vascular form. So, off I went to sit on trains for four hours in order to imitate Florrie Nightingale on her less impressive days. Neither of my parents have any short term memory whatsoever and refuse to leave the house – they have a team of visiting carers to ensure they are fed, watered, clean and safe, most of whom are very good, a few not so much. Lately, my father spends all his time in bed and when he's not sleeping, he's barking orders through the house – he seems to have regressed to childhood, when the household retained several servants. Fortunately, the OH was able to base himself in Twickenham for the nine, very long, days that I spent chez folks, disappearing to Starbucks or the library to use the internet when required. Don't tell him, but without his company and the very late dinners we shared in the garden when all was quiet, I would have quickly overtaken certifiably insane. My ears are worn out from conversations with medics and bods from all manner of agencies, many of whom contradict the others. Mum is home and all is quiet on the western front again – for how long, your guess is as good as mine.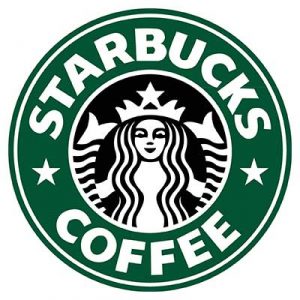 In 2012, along with over three thousand other hopefuls, I submitted a radio drama script to the BBC Writers' Room hoping to have it accepted for production.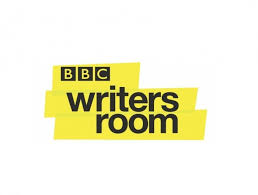 My masterpiece made it through three weedings and made the final thirty, before it fell flat on its face at the final hurdle. I'll leave you with an excerpt – Jack and Joyce are an elderly couple with dementia, and Glenda their long-suffering daughter.
Toodles
NP
***
SCENE ONE:
INT: EARLY MORNING. KITCHEN. A WOMAN (JOYCE) IS HUMMING TUNELESSLY, WAITING FOR A KETTLE TO BOIL.
SFX: KETTLE. DISTANT TAPPING ON GLASS.
MALE (JACK) CALLING JOYCE'S NAME THROUGH GLASS.
JOYCE:                                           (REGISTERING) What on earth…? (LOUDER)
What are you doing out there, Jack? I'm making tea.
JACK:                                                   (OFF, MUFFLED THROUGH GLASS) I seem to have locked myself out, Majesty.
JOYCE:                                                You old fool. (HUFFING) Well where are the keys?
JACK:                                                   (OFF) I don't know.
JOYCE:                                                Have you tried your dressing gown pocket?
JACK:                                                   (OFF) Erm…I'm not sure, I don't remember.
JOYCE:                                                Well, have a look!
                                                                SFX: KEYS RATTLING THROUGH GLASS. THEN A KEY TURNING IN THE LOCK AND A DOOR OPENING.
JACK:                                                   I found them (LAUGHS) they were in my pocket all the time.
JOYCE:                                                What were you doing out in the garden anyway – you'll catch a cold.
JACK:                                                   I went out to do something, but now I can't remember what. Can I have a naughty, to warm me up? I don't feel very well.
JOYCE:                                                I think I put the kettle on to make tea.
JACK:                                                   (LITTLE BOY SNIGGER) I'd rather have a naughty.
JOYCE:                                                Or did I make a pot of tea?
JACK:                                                   Is it Thursday today, Joyce?
JOYCE:                                                I don't know – have a look at the paper.
JACK:                                                   Where is it?
JOYCE:                                                I don't know. Shall I make tea?
JACK:                                                   Good idea, Majesty.
                                                                SFX: JOYCE OPENS THE FRIDGE. GLASS MILK BOTTLES CHINK.
JOYCE:                                                Oh dear; we do seem to have a lot of milk. Perhaps I should write a note for the milkman.
JACK:                                                   Why?
JOYCE:                                                No, you're right – we'll use it up, I expect. Or I'll end up throwing it away…maybe I'll put a note out next week.
JACK:                                                   What day is it today, Majesty?
JOYCE:                                                I don't know – is it Friday? I'm not sure… No, it can't be Friday because the dustmen haven't been. Or at least I didn't hear them.
JACK:                                                   Do the dustmen usually come on Friday?
JOYCE:                                                Yes, except over Christmas and Easter – then you never know when they'll turn up. (TUTS) Disgraceful, when we pay so much in rates, or whatever they call them now.
JACK:                                                   Did we put the rubbish out?
JOYCE:                                                Oh yes, I expect so. That doesn't mean to say they'll collect it though. They don't always – probably because you didn't give them a big tip at Christmas.
JACK:                                                   Is it time for a naughty yet? It's for medicinal purposes; I don't feel very well at all. I think maybe I should have stayed in bed.
JOYCE:                                                I wonder if the dustmen have been…or if we'll have to wait until next week…
                                                                PAUSE FOR A MOMENT.
JACK:                                                   Do you remember my friend Ralph Windsor?
JOYCE:                                                Of course I do, Jack – he was your Best Man… and he had that nice wife from Scotland.
JACK:                                                   Scotland? I don't remember that. Have we had breakfast yet?
JOYCE:                                                I'm not sure. Would you like some toast? I think we've got some bread left.
JACK:                                                   I fancy fish and chips…could we have fish and chips? Do you fancy fish and chips, Majesty?
JOYCE:                                                Someone has to go out and buy fish and chips and we're not dressed. Anyway, I'm not sure if they're open yet; shall I do some toast?
JACK:                                                   Okay, yes please. With marmalade…no, make it honey. I like honey, don't you? And if I could have a naughty with it, that would be very nice.
JOYCE:                                                Now, did I make the tea? Or have we drunk it already?
                                                                PAUSE FOR A MOMENT.
JACK:                                                   My friend Ralph Windsor was a jolly nice chap…very clever. Is he dead, Joyce?
JOYCE:                                                I think so. Shall I put the kettle on?
JACK:                                                   Why did he die?
JOYCE:                                                I don't know.
JACK:                                                   Very clever boy, old Ralphie. I met him when we were seven – he'd dug a hole in the woods and when he went home for lunch I played in it. He came back and we started fighting over whose hole it was. (LAUGHS) Is he dead, now?
JOYCE:                                                Probably – I don't think we've seen him for quite a while. Wasn't his wife from Scotland?
JACK:                                                   Was she? Is she dead now? Do you know, I must be getting old because I can't remember.
JOYCE:                                                I think she went back to Scotland…his wife. I forget her name.
                                                                SFX: TELEPHONE RINGS OFF IN THE HALLWAY, CONTINUING.
JACK:                                                   Is that someone at the door, Joyce?
JOYCE:                                                No, of course not – it's the phone.
JACK:                                                   Who is it?
JOYCE:                                                How do I know?
PAUSE FOR A MOMENT
JACK:                                                   Aren't you going to answer it, Joyce – I don't feel at all well. I may have to go back to bed.
JOYCE:                                                (SIGHS) Looks like I'll have to – I wonder who it is.
JACK:                                                   Poor old Ralphie…such a nice chap – and clever with it too. He had a very important job in the war – I remember he was on several convoys that were attacked by U-boats… (BEAT) Ralph's father was a Regimental Sergeant Major, then a Yeoman of the Guard at the Tower – he looked magnificent when he was all dressed up in his uniform. A real gentleman…
                                                                THE PHONE STOPS RINGING.
JOYCE:                                                They've hung up! They didn't wait very long…no patience at all some people…Never mind – if it's important they'll ring back next week.
JACK:                                                   That's what my dear old mum used to say. I think it was her, anyway.
JOYCE:                                                There was nothing 'dear' about your mother – she didn't think I was good enough to marry into her precious family…Huh! Would you like a cup of tea? I could put the kettle on.
JACK:                                                   Yes please, Majesty – unless I could have a naughty instead? I feel a bit rough – I think I should go back to bed.
JOYCE:                                                Well go back to bed, if you really think you should. I'll make tea.
JACK:                                                   I remember meeting Ralph's dad on the station once – he was all dressed up in his regalia. Magnificent – I felt I should salute him. Pucker gentleman, he was.
JOYCE:                                                What did you have for breakfast?
JACK:                                                   Damned if I can remember. (BEAT) Is it Monday today?
JOYCE:                                                I expect so. (BEAT) What do you fancy for lunch? (BEAT) I really must get my hair cut – I'll make an appointment next week. (BEAT) I think I'll get a shower now.
SCENE TWO:
INT: MID-MORNING. JOYCE HAS GONE TO ANSWER THE FRONT DOOR.
JOYCE:                                                (FROSTILY) Oh hello; it's you, Glenda. I wasn't expecting you – is it Saturday today?
GLENDA:                                            Yes, it's Saturday. I tried ringing earlier – but there was no reply.
JOYCE:                                                Oh, I was probably out shopping.
GLENDA:                                            (VO) Pull the other one – you haven't been out shopping since Elvis was breathing. (TO JOYCE) Never mind, I'm here now – shall I put the kettle on?
JOYCE:                                                What a good idea, I fancy a cup of tea. So, how are the girls? We haven't seen them for a very long while.
GLENDA:                                            (TO JOYCE) Chloe was here in the week, Mum. She made you a nice chicken casserole. (VO) Stop wasting your breath. (TO JOYCE) They are all fine, thanks, except Claire's a bit worried about these 'A' level exams she's got coming up. If she doesn't get the grades, she won't get into her first choice of university so she's panicking a bit.
JOYCE:                                                That's nice dear – just hang your jacket on the banister and we'll go on through to the kitchen.
SFX: COAT BEING FLUNG OVER WOOD, CARRIER BAGS RUSTLING.
JOYCE:                                                Ooh – is that something for me?
GLENDA:                                            I picked up a few bits and pieces on my way here – we'll make up a proper shopping list in a minute, while we're having tea. Where's Dad?
JOYCE:                                                Oh…um…he's around somewhere. Or maybe he went shopping.
JACK:                                                   (OFF) Is that you Glennie? I'm just up here getting dressed. I haven't been feeling too well…
***
Another corking blog. Thanks Nell- especially for taking the time to write this wonderful piece when you've had such a testing month!
Great script!! You should resubmit it.
Happy reading everyone,
Jenny xx