Thirteen years ago Amy Crane ran away from everyone and everything she knew, ending up in an unfamiliar city with no obvious past and no idea of her future. Now, though, that past has just arrived on her doorstep, in the shape of an old music cassette that Amy hasn't seen since she was at university. Digging out her long-neglected Walkman, Amy listens to the lyrics that soundtracked her student days. As long-buried memories are wrenched from the places in her mind where she's kept them safely locked away for over a decade, Amy is suddenly tired of hiding. It's time to confront everything about her life. Time to find all the friends she left behind in England, when her heart got broken and the life she was building for herself was shattered. Time to make sense of all the feelings she's been bottling up for all this time. And most of all, it's time to discover why Jack has sent her tape back to her now, after all these years… With her mantra, New life, New job, New home, playing on a continuous loop in her head, Amy gears herself up with yet another bucket-sized cup of coffee, as she goes forth to lay the ghost of first love to rest…
Available from:
In eBook and paperback format from Amazon UK,  Kobo, Nook, and all good book stores.
Reviews:
'This book is definitely my cup of coffee
Gosh, where to start with this review?!
The characters: you laughed with them, cringed, hated, wanted to shout at the book because you cared so deeply. Every character had their own story, and I loved that this was intertwined with Amy's story, waiting to see how it panned out. Big round of applause for Kane for the characters on its own.
Another Cup of Coffee itself: very realistic and a delight from start to finish. I felt like I was sitting on the outside looking in all the time, and I'd known this group of people for my entire life.
A wonderful piece of literature which will fill your heart with warmth as you get sucked in to every aspect. My heart has grown 100 sizes, much like The Grinch (too early for Christmas references?!). This could also be due to the amount of coffee I consumed due to having FOMO every time one of the characters were having coffee. Which was basically every other page (help)…
The romance aspect wasn't too in your face, if you know what I mean? Kane tackles issues such as still being attached to someone so long after they have left, the "how am I gay if I've loved a woman?" question and running away from your problems.
I didn't feel like I was reading a piece of fiction – I felt like this was a real-life story told at a dinner party around coffee, with an ending that can only be adored.
A timeless piece and one worth picking up big time.
This book is definitely my cup of coffee (sorry, I had to). Bookmark That approved. Loved!' BookMarkThat UK
'Delicious, delightful and simply irresistible, I devoured Jenny Kane's wonderfully romantic tale, Another Cup of Coffee, in a single sitting!
Thirteen years ago, Amy Crane had looked at her life, her family and her friends and decided that she wanted and needed a change. A fresh start where nobody knew anything about her and where she had no ties or commitments was of paramount importance, so she ran away from everyone and everything and made a new life in a new city where nobody knew the first thing about her. Amy had thought that her old life had been consigned to the past and that she needn't be troubled or worried by the stirrings of memories of a time she would much rather forget. However, the past does have a habit of rearing its head again when one least expects it, as she discovers when an old music cassette which she has not seen since her university days turns up, bringing to the fore feelings, emotions, fears and resentments which she had thought long buried.
Digging out her walkman and listening to the soundtrack of her university days is an experience that leaves a profound effect on Amy. Realizing that she cannot continue to hide from her past, she decides to tackle her fears head on and to confront all those uncomfortable feelings which she has kept locked away for thirteen years. Amy is well aware that her decision to face her old demons is not going to be a walk in the park, but how can she achieve closure, if she continues to hide herself away?
The time has come for Amy to track down the friends she had turned her back on thirteen years ago, piece together the pieces of a life that had come to a sudden and shattering halt and uncover the reason why Jack has, after all this time, decided to send her a tape and forced her to reexamine and reevaluate her life and her relationships. Had Amy done the right thing in walking away from her relationship? Should she have fought for the one she loved? Or should she let bygones be bygones?
Armed with a bucket sized cup of coffee, will Amy manage to lay old ghosts to rest? Or will she find the answers to all the questions she has been asking herself for well over a decade?
An absorbing read which I thoroughly enjoyed, Another Cup of Coffee is an uplifting and feel-good romance about facing the past, second chances and first love that I simply couldn't put down. Jenny Kane's story is fast-paced, emotional, feel-good and compelling and once you start reading Another Cup of Coffee, you will find yourself completely and utterly hooked.
A fabulous read that I absolutely loved, Another Cup of Coffee is a wonderful book from a talented writer I have added to my list of must-buys: Jenny Kane!'  Bookish Jottings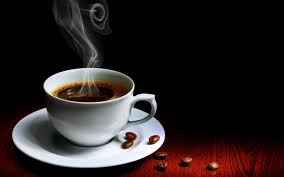 'Reading Another Cup of Coffee is almost like being a fly-on-the-wall of the lives of the book's main characters. Kane makes use of her clear writing skills by having the reader shadow Amy's, Jack's and Kit's lives as they try to make sense of the changes that begin to form an iron grip around their relationships. A simple tape is all it takes to shake Amy out of her self-imposed solitude and casts the first stone in a sea of change for all involved. I found her an incredibly complex character and it's very telling how an event can have some people bouncing back after a broken heart, whilst for others, it can alter the direction of their entire life. Jack, himself, is not so complicated. His eternal confusion over his feelings leads to a self-absorbed character that hurts the people he loves the most, albeit unintentionally.  I did like him though and found myself willing him to make the right choices. Kit was my favourite throughout. She really reminded me of a well-known writer but my lips remain sealed on whom! Although her emotions were as much of a jumbled mess as the other two, she seemed more rounded and open to the changes happening around her. The dynamics of the friendship-triangle, along with the old and new friends surrounding the trio, had a nice comfortable feeling to it. Throughout the book you are aware that feelings run extremely deep but the friends will always have each other's backs, no matter what.  As the story moves on, you, as the reader, are privy to the realisations and resolutions that begin to form and take place, which lead to a very satisfying conclusion. I did develop a borderline caffeine addiction whilst reading this but, thanks to the great storyline, it's totally worth it!' BestChickLit
****
'…The characters seem so real. It was as if I have known these characters and actually lived their story right along with them. She sure does know how to draw in a reader. I can't wait for Jenny's next story to come out. I am sure she is going to be a star!' Goodreads
****
'…A good story of real people. It has light humorous moments and piquant passages. "Another Cup of Coffee" is definitely refreshing…' Amazon UK
****
'The sign of a great book….I sat up until 2.00am reading Jenny Kane's Another Cup of Coffee….' Twitter
****
'I couldn't put this book down. couldn't wait to turn the page for the next adventure into the lives of these friends. Thank you, please write more books like this, easy too read with a brilliant storyline.' Amazon