I'm delighted to announce that, for the duration of February, Spring Blossoms at Mill Grange will be part of Amazon's Kindle Monthly Deal.
Grab your #kindle copy of the third book in the #MillGrange series for only 99p, while you can.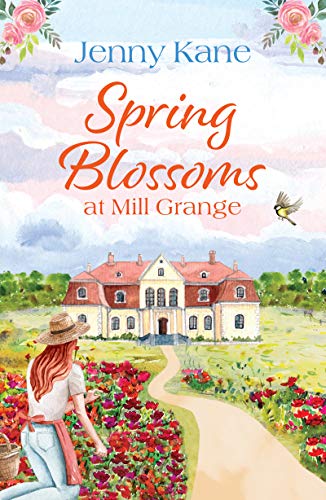 BLURB
Helen Rogers has been lying to herself over her feelings for Tom since the moment they met. And for good reason; not only are they colleagues, working together with the archaeology groups at Mill Grange, but her sabbatical is almost over and she'll soon have to return to Bath.
Tom Harris knows he's falling in love with Helen. How could he not? She's smart, kind and great with his son Dylan. But with his ex-wife suddenly offering him a chance to spend more time with Dylan, and the staff of Mill Grange about to host a wedding, everything else has to be put to one side. Even his feelings for a certain archaeologist.
As Helen's time at Mill Grange runs short, the two are forced to consider what matters most…
***
You can grab your AMAZON deal here.

"Don't you just love a book that's sweeps you away from where you are and transports to a sunnier happy time. Well this book is the perfect escape. Curl up and enjoy. This romantic comedy. I loved it." NetGalley
"….I'm a huge fan of this series – Kane's ability to build these characters: real, flawed, strong and resilient makes them compelling and people that you want to know – and are always happy to see them return again and again…." I am Indeed 
Happy reading everyone,
Jenny x