I love this guest post! Carol McGrath has given us a wonderful insight into some of the stories that set her on her own writing path. For me it was Robin Hood who made me pick up a pen, for Carol it was…Well why not grab a cuppa, put your feet up, and come and find out.
Over to you Carol…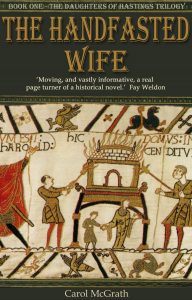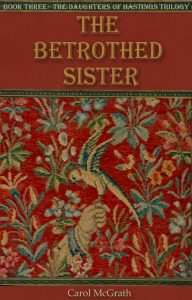 I am delighted to be asked by Jenny to talk a little about books that I have loved in my youth and how these tales inspired me to write- even the novel that I amused myself writing, aged nine years old.
For those reading this, my novels are stories of real historical persons infused with a sense of adventure. I mix real historical characters who are researched with invented characters. The imagined personalities come from deep inside me, from the imaginative pool that grew out of my early reading tastes. Both The Handfasted Wife and The Betrothed Sister, historical novels about the noble women who survived the Battle of Hastings, contain a skald, poet and spy, as their most significant secondary character. His name is Padar.
Padar grew out of my youthful love of the Robin Hood legends, a passion I know that Jenny and I share. Padar owns rebellious characteristics, and becomes outlawed after The Battle of Hastings. Following the Norman Conquest he is constantly in danger. He is a small man in stature, clever, independent and resourceful. When Padar is charged by King Harold to watch over his wife and younger children, after the king's defeat and death at Senlac, he travels with King Harold's handfasted wife, Elditha (Edith Swan-Neck) to Ireland where she hopes to reach her sons, help them rebel against Norman rule and reclaim their lands. In The Betrothed Sister, Padar sails with Elditha's daughter Thea (Gita) into Rus lands where her cousin, King Sweyn of Denmark, has arranged her marriage to a prince of Kiev. Padar, too, finds romance.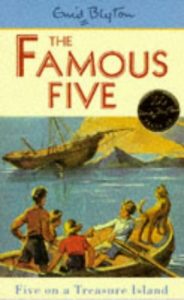 The earliest novel I attempted to write was based on Enid Blyton's Famous Five. I was nine years old, recovering from mumps, living with my family in a lonely home in the country. My childhood oeuvre was another adventure for George, Ann, Julian, Dick and Timmy the dog, set in a haunted house in Donegal- one we fantasised about on childhood holidays. The mountains lay behind and the sea in front so there was lots to imagine- lights flashing at night in the mountains, smugglers on the island we could see from the cottage we rented. I wrote in chapters and with pen and ink- laboriously in one of my Dad's Ministry of Agriculture notebooks. Goodness knows what became of that valiant effort.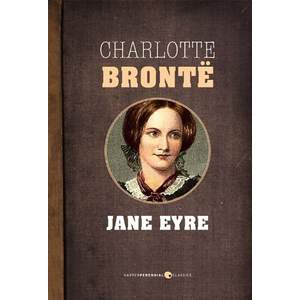 As an older child, I was influenced by writers such as Jane Lane and Geoffrey Treece. I had to read from my version of The Children's Crusade out to an inspector who came to my school- another brave attempt to write a short novel. I loved The Rider of the White Horse by Rosemary Sutcliff.  It is about Thomas Fairfax, a Parliamentarian military leader during The English Civil War and it gave me an interest in the period. I also read many classics. Jane Eyre was, and still remains my favourite.  During my teens, I read everything I could borrow from the library by Jean Plaidy, Anya Seton and Margaret Irwin. Probably Seton's Katherine stands out as a long-time influence on my writing today.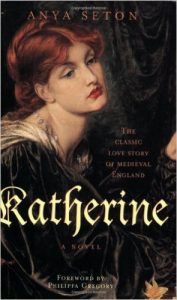 Although my main degree is in English and Russian Studies, Medieval History was my subsidiary subject. It is such a strange world, accessible and inaccessible both, a truly foreign country, yet all around us. I have long enjoyed medieval romance as well as the history which reaches into the early Tudor period with its guilds, feast days, superstition, beautiful manuscript work and so on. I jump forward in time now, however because Thomas Hardy was my specialist English degree subject and he gave me a love for landscape and memorable female characters. Yet I also loved William Faulkner and E.M. Foster. Moreover, I read Pasternak's Dr Zhivago over and over. It was just so romantic, a novel that contains the perfect mix of sweeping historical event and romance.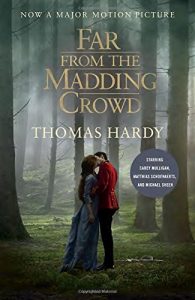 Of course, my early stories were never published. Nor did I ever imagine I would one day be published. It was many, many years later that I began to write seriously. Mine was a long apprenticeship involving an MA in creative writing and an MPhil, short story writing, plays and poetry. Yet, I have never forgotten my very early writing experiences or all those wonderful novels I enjoyed reading in my youth. And so, if Padar has been an enduring secondary character in The Handfasted Wife, truthfully he grew out of my love for Robin Hood and stories of high adventure. I would say that my love of writing and for creativity has its foundations in my early reading and a fabulously imaginative childhood that allowed me so much time to read.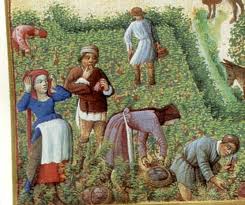 ***
Carol McGrath lives in Oxfordshire with her family. She has an MA in Creative Writing from The Seamus Heaney Centre, Queens University Belfast, followed by an MPhil in Creative Writing at Royal Holloway, University of London. Her debut novel, The Handfasted Wife, first in a trilogy about the royal women of 1066 entitled The Daughters of Hastings, was shortlisted for the RoNAS, 2014 in the historical category. The Swan-Daughter and The Betrothed Sister followed to complete this best-selling trilogy. Carol is the co-ordinator of the Historical Novels Association Conference Oxford September 2016.  Find Carol on her website: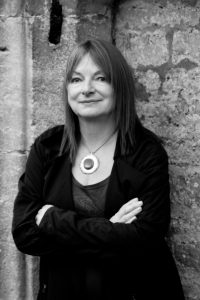 Thank you Carol. It never ceases to amaze me the reach that some stories (in our cases, those of Robin Hood), have. Writing something that touches generations of people must be a truly magical feeling.
Happy reading everyone,
Jenny x