It's interview time!
Today my lovely friend Karen King is dropping by for a chat. Why not grab a cuppa and come and join us?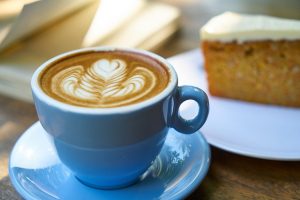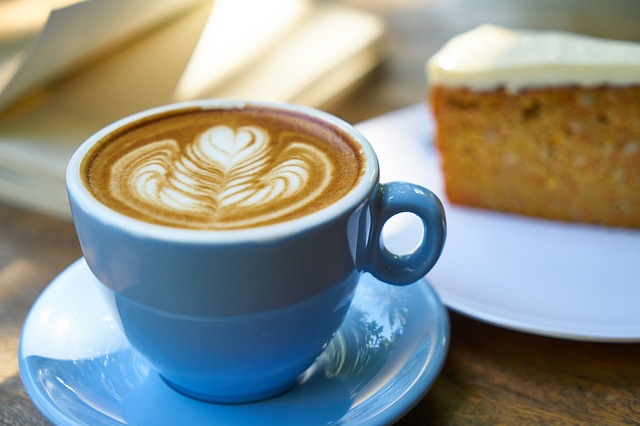 What inspired you to write your book?
Rise of the Soul Catchers is a mixture of my favourite genres, fantasy and romance. It' s inspired by my belief that love is eternal and that we meet our loved ones again when we die.  The two main characters, teenagers Sapphire and Will, are killed in the first chapter and separated. They discover that the afterworld is split into seven zones, each named after a colour of the rainbow. They each believe the other one to have been taken by the Soul Catchers to Red, a zone where all your nightmares come true. They love each other so much that they go to Red to find each other. The story is written from both their viewpoints, so for some of the story we follow their individual journey separately. It was first published as Sapphire Blue but has now been republished and rebranded, by Littwitz Press.
Do you model any of your characters after people you know? If so, do these people see themselves in your characters?
I never base any of my characters on an existing person but I do take bits from people I  know or meet, things they say or do, certain mannerisms they have, so it's very likely that some traits, actions or incidents will appear in one of my books. My daughters often say to me 'you got that off me!' or that they can think one of their characters is based on something one of their sisters did. And I confess in my acknowledgements that they are a constant inspiration for me
What type of research did you have to do for your book?
None! As it's set in the afterlife I could make the world and characters however I wanted them to be!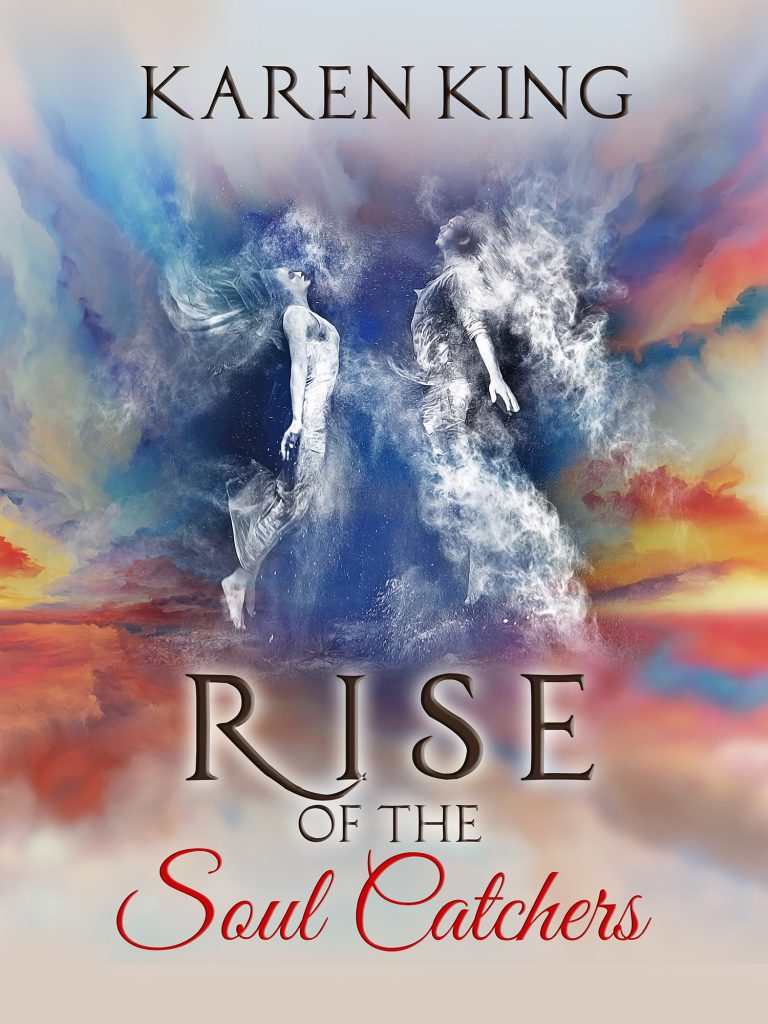 Which Point of View do you prefer to write in and why?
I don't have a preference it depends on the character and the story. Rise of the Soul Catchers is written in the present tense, using first person viewpoint for Sapphire and third person for Will.  It was the way the story came to me, so I went with it. I chose different viewpoints for Sapphire and Will so that it would be immediately clear which character viewpoint we're in. So far, I've used third person past tense for all my romance novels, but first person past for my other YA, Perfect Summer. The YA I'm now working on is written in first person too, so maybe it's a YA thing!
Do you prefer to plot your story or just go with the flow?
A bit of both. I always work out my main characters and story plot before I start so I have a base to work from then I just write the first draft as it comes. The characters often do things I hadn't planned, and the plot might go off at an unexpected tangent, but I go with it. Once I've finished the first draft I start rereading and revising, deleting anything I don't think works.
Anything else you want to tell us?
Yes, can I give a shout out for my romcom, The Bridesmaid's Dilemma, which is now on pre-order  and will be published by Accent Press on 7 June.
***
Blurb- Rise of the Soul Catchers
Can love survive anything – even death?
Sapphire and Will vow to love each other forever. But when a car crash ends that dream all too soon, they find themselves separated in an afterlife with zones named after the colours of the rainbow. Determined to find each other, they start an adventurous journey alongside a cast of characters they don't know whether to trust. They finally meet again in the terror-fuelled Red Zone where the dreaded Soul Catchers are planning on taking over the entire afterworld and are plunged into a dangerous battle. Is their love strong enough to survive against the odds?
 (Previously published as Sapphire Blue)
***
Here's a great extract for you…
Rise of the Soul Catchers extract. Sapphire's Viewpoint
Chapter Two 
I am alive.
I lie still, keeping my eyes closed, trying to feel if I'm hurt, if anything is broken. I flex my fingers, my toes, move my head real slow from side to side. Everything seems fine.
Oh God, Will! Is Will okay?  I snap open my eyes, sit up, look over at the passenger seat praying that Will is alive too. Only there's no passenger seat. No car. No Will.
What the hell has happened? Did I dream it?
I couldn't have dreamt it. I remember it all so vividly. Will driving along, singing, the container in the middle of the road, the tree zooming toward us, the crash. Besides I'm not in bed. I'm…
I look around. Everywhere is covered by a thick, white mist and it's eerily quiet. Where am I?
"Sapphire!"
Grandpa?  Surprised, I swing around and stare at my grandpa walking through the mist toward me, waving with a big smile on his face. Now I know I'm dreaming. Grandpa died two years ago.
"Sapphire!" Grandpa's right in front of me. He holds out his arms for me to run into them, like I used to when I was little, but I can't move. My feet are glued to the ground as I gape at him. "Grandpa?" I whisper
. "It's me," he says. "It's really me." He reaches out and envelopes me in a big hug. I feel his arms wrap around me, smell the familiar musky-scent and relax a little, allow myself to sink into the warmth and comfort of his embrace. "Don't be frightened, I'll look after you." Grandpa's voice is soft, gentle and I'm so glad to see him again that I nestle in closer and rest my head on his shoulder just like I used to do when I was little.
"I've missed you, Grandpa," I mumble.
"I've missed you too, sweetie. It's so lovely to see you again, but not like this. Not so soon. You're too young." His eyes are shining with tears.
Too young for what? Suddenly I'm jolted back to the present. What's happening? What's Grandpa doing here? I want to wake up. I don't like this dream. I focus on waking, imagine myself opening my eyes, finding myself in my comfy bed with its bright, daisy-flowered duvet cover, snuggling up to the big, yellow Miss Sunshine cushion Will bought. That's what he calls me. His Little Miss Sunshine. He says I brighten up his life.
Will.
Where's Will? "Wake up," I whisper to myself. "Wake up."
"This isn't a dream, love," Grandpa tells me as he strokes my hair. "I know it's a lot to take in and it will seem strange at first, but you'll get used to it. There's lots of family waiting to meet you, aunts and uncle and your great-grandparents. We'll all look after you."
His words freak me out. I try to pull away from him. "They're all dead!" I scream. "And, so are you. You're dead!" I pinch my arm. Hard. Squeeze my eyes shut. This is a dream. It must be a dream.
Wake up! Wake up! Wake up! …
***
Buy Links
Rise of the Soul Catchers is available for pre-order from Amazon and will be published on 25th April.
Amazon: http://ow.ly/Fz1L30j0hqh
Author bio
Karen King writes edgy YA with a heart and sassy, heart-warming romance. Her first YA, Perfect Summer, was runner up in the Red Telephone Books 2011 YA Novel Competition and her second YA, Sapphire Blue, now republished as Rise of the Soul Catchers by Littwitz Press, was called 'the best YA book out there right now' by a reviewer for Ind'Tale magazine.
Karen has four romcoms published by Accent Press, and a fifth one is due out in June this year, Her latest romcom, The Cornish Hotel by the Sea, was #3 in the Amazon bestseller holiday reads.  She has recently signed a two book-contract with Bookouture for more romance novels.
Karen has also written several short stories for women's magazine and had 120 children's books published.
When she isn't writing, Karen likes travelling, watching the 'soaps' and reading. Give her a good book and a box of chocolates and she thinks she's in Heaven.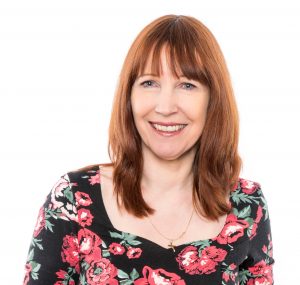 Author links
Website: http://www.karenking.net/
Twitter: @karen_king
Karen King Young Adult Books Facebook Page
Karen King Romance Author Facebook Page
Pinterest: https://uk.pinterest.com/karenkingauthor/ 
***
Many thanks Karen. Great interview.
I happen to know this is a fabulous book- so happy reading folks,
Jenny xx