Today I'm chatting with new novelist, Morwenna Blackwood.
So, grab a cuppa and a slice of cake, put your feet up, and join us for five minutes chatter.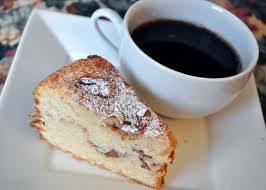 Was The (D)Evolution of Us your first attempt at novel writing?
It was and it wasn't!
I've always written, and have always – and only ever – wanted to be a novelist. However, for a myriad reasons it stayed as a daydream, although I have taken writing courses and been involved in writers' groups wherever I've lived, and I even have an MA in Creative Writing.
I found out about self-publishing and decided to have a go, in my mid-30s. I rushed out a melange of all my surviving notebooks; as my intention was to convey mental breakdown, I'd written sections of it in stream-of-consciousness, and much of it without capital letters and punctuation. I asked a friend to read it, and then hit 'publish'. I don't know what I expected, and after a while I pulled it off the internet!
The (D)Evolution of Us was my first serious, well-thought-out attempt. I had it edited professionally; I submitted it to publishers and agents; made a marketing strategy. All this thanks to being on Imagine's Novel in a Year course!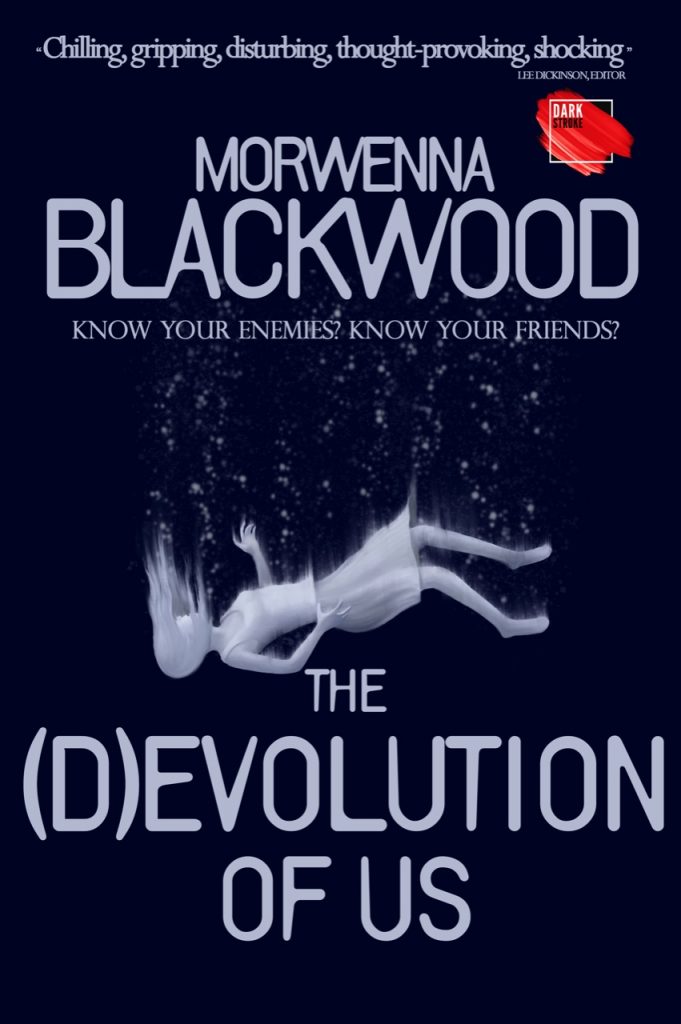 Which POV works for you?
Writing in the first person comes naturally to me. I like the intensity of it, and I find it more compelling to read. It also serves my purpose as the main themes of my writing are mental illness and existential dread. A first person narrative helps me to get into my characters' heads, too – I write as they think.
Which three people you like to meet on a desert island?
This is a difficult one! I have three sets of threes:
Matt Bellamy, Dom Howard and Chris Wolstenholme. I am a Muser!
Jack Kerouac, Allen Ginsberg and William Burroughs. I fell in love with the Beat writers in my teens, and I think they'd make a desert island feel like Alaska!
James Bond, Ford Prefect and Gandalf. For the survival skills.
Okay, I have to select three, so I'll go for Dom, Jack, and James Bond.
So, where is this desert island, anyway, and when can I get a flight?!
Do you plot your stories or go with the flow?
A combination of both!
Generally the process is that I have an idea and write it out by hand. As I write, things change and develop. After a while, the characters are so real in my head that they start doing their own thing. And that's before all the rewrites and edits. So, yeah – a combination of both.
What is your writing regime?
It's ironic, really, because I've started to write seriously at a time in my life when I have never been busier! Maybe it's like exercise – the more you do, the more energy you have…
Anyway, I just take every free moment to write: when my little boy has gone to bed; in my lunch break at work – before lockdown, obviously!; the hours in the night when I can't sleep; and sometimes (again, before lockdown) I take days off and spend the day writing in my local café. I always used to write my best in the early mornings, but am finding that you have to adapt to your circumstances, or it doesn't get done. I'm really lucky in that I have a very supportive and understanding husband!
My friend told me a great quote from Oscar Wilde the other day: "People are verbs, not adjectives," and that sums things up pretty well.
What advice would you give to a new writer?
Write what comes out and just get it down – you can polish it later, and you need something to work with.
Write everyday.
If it's something that you really want to do, prioritise it. It's so easy to put it off and do all the seemingly more important day-to-day things, or think, 'Oh, I'm really tired, I'll just go to bed and start tomorrow.'
Don't underestimate your need for an editor or a beta-reader. When you're really close to the story, it's easy to see what you think is there, rather than what is.
Never give up!
Many thanks Morwenna. xx
Here's the blurb to The (D)evolution of Us
… the water was red and translucent, like when you rinse a paint brush in a jam jar. The deeper into the water, the darker the red got. No, the thicker it got. It wasn't water, it was human. It was Cath.
Cath is dead, but why and how isn't clear cut to her best friend, Kayleigh. As Kayleigh searches for answers, she is drawn deeper into Cath's hidden world. The (D)Evolution of Us questions where a story really begins, and whether the world in our heads is more real than reality.
You can buy this #psychologicalthriller at mybook.to/devolution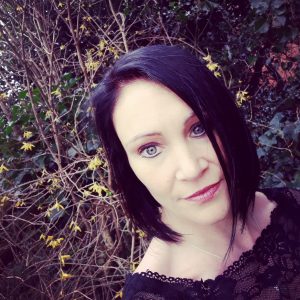 Bio
When Morwenna Blackwood was six years old, she got told off for filling a school exercise book with an endless story when she should have been listening to the teacher/eating her tea/colouring with her friends. The story was about a frog. It never did end; and Morwenna never looked back.
Born and raised in Devon, Morwenna suffered from severe OCD and depression, and spent her childhood and teens in libraries. She travelled about for a decade before returning to Devon. She now has an MA in Creative Writing from the University of Exeter, and lives with her husband, son and three cats in a cottage that Bilbo Baggins would be proud of. When she is not writing, she works for an animal rescue charity, or can be found down by the sea.
She often thinks about that frog.
Amazon Author Central: amazon.com/author/morwennablackwood
FB Page: https://www.facebook.com/morwennablackwood
Twitter: @MorwennaBlackw1
Instagram: morwennablackwood_
Many thanks for taking the time to chat today.
Happy reading everyone.
Jenny x