This week's Opening Lines come from The Nurse, a fabulous new thriller from the pen of J.A. Corrigan.
Over to you Julie…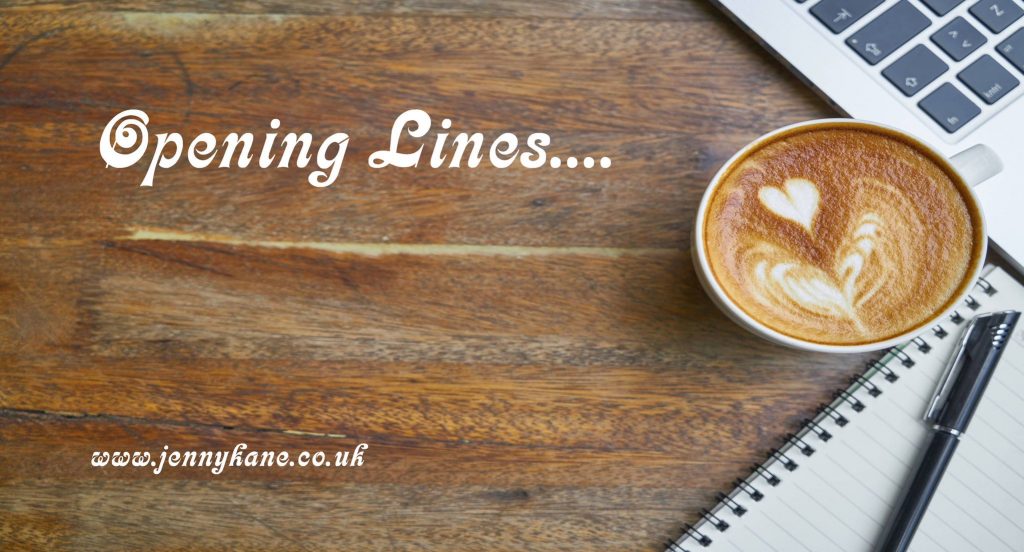 I began writing this novel back in 2018 after Rose, the main character, knocked heavily on my door. It's the book that found me an agent, and then subsequently a publisher too.
I loved using my medical background in the story, and also loved setting parts of the story in geographical locations with which I'm familiar.
Theo's character took a little longer to develop, although once he introduced himself my fingertips spun across my keyboard! I do like reading dual timeline stories, and with Rose's tale I knew instinctively that this had to be a story of past and present, interweaved and interspersed, and with both Rose and Theo as the viewpoint characters.
***
Blurb:
When you hear her story, will you believe her?
Rose Marlowe is a hard-working nurse, a loving wife, and a merciless killer. Or so she says. Despite her confession, it is hard to believe that this beautiful, kind woman could have killed her vulnerable patient in cold blood.
Down-on-his luck author and ex-journalist, Theo Hazel, is convinced that there's more to what happened than Rose is telling, and so decides to visit her behind bars to write her story. His first surprise comes when Rose reveals that the victim was not a stranger to her.
As time goes on, it seems that Rose is letting Theo see behind her perfect mask. With each new visit, he learns terrible new things about her heart-breaking past. With each new visit, he becomes more and more convinced that she can't be a killer. But is he trying to free an innocent woman, or falling prey to a calculating murderer?
A gripping and unputdownable thriller that will keep you guessing into the early hours of the morning. Perfect for fans of The Silent Patient, Shari Lapena and JP Delaney.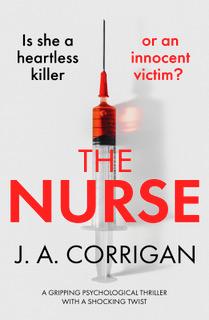 FIRST 500 WORDS
Prologue
Queen's Hospital, Derbyshire, May 2015
This new space is too quiet. No music, no background chatter, nothing. The young man tries to move his lips to ask if someone can put the radio on, but the muscles in his face won't obey his command. He can breathe, obviously, and hear, but he can't move, or speak. Can't seem to open his eyes either. A male voice, he thinks his doctor, told him that he's been brought out of an induced coma and moved from intensive care. He's now in the hospital's high dependency unit. As well as silence, a dense humidity envelops him in this new room. He wishes a nurse would take off the sheet.
He attempts to remember something about his life, anything, but the fog inside his brain is making it difficult. He tries to move again, but his limbs are utterly unresponsive. Then a familiar aroma enters the unfamiliar room. It's the nurse, he thinks. She smells of cinnamon and she's the one who talks to him. He likes that. The other members of staff never talk; they perform their duties and leave.
She's moving around his bed, but she hasn't spoken. His mother smelt of cinnamon a long time ago, and it's as if his senses and subconscious are working to create another plane of time. A fragmented memory stabs. His mother has been here to see him – before, when he was in intensive care – and told him something she thought he couldn't hear. She didn't think he'd pull through.
He listens hard. He won't know for certain who's in the room until they speak.
What did his mother tell him? Her words are somewhere inside his mind. He will remember. Soon.
He gives up attempting to think and instead allows himself to give in to sleep, and to his relief, a curtain begins to close across his consciousness. It is only the smell of cinnamon that stops him from drawing the other in the matching pair. Then a voice speaks.
'I'm so sorry.'
He's uncertain of its timbre, unsure if it's a man or a woman, doubtful of the smell, and panic begins to press inside him. Something is very wrong.
All the moments of his existence come together in a kaleidoscope of images, and he sees his wife, her already burgeoning belly taut, the dark skin of her face translucent with happiness, and as his life ebbs away, he acknowledges that his efforts to find the truth have all been in vain.
The curtains close, with no gap remaining for the light to enter.
He has gone.
Chapter 1
Rose
8 December 2015
My eyes sweep the courtroom and settle on my husband, and I accept my life is over. Despite his love, and perhaps because of it.
I look at the woman who will soon deliver my sentence. She is petite, pretty, and too young to be a judge, surely. A mixture of expressions have passed over her features during the course of my hearing: well-veiled disgust …
***
You can buy    from all good retailers, including:
Amazon UK:  https://amzn.to/2QbhPQN
Amazon US:  https://amzn.to/3tDeHe3
Kobo:  https://bit.ly/3tF0OMD
Apple Books: https://apple.co/3w17c2o
Google Play: https://bit.ly/33z6k91
Waterstones: https://bit.ly/3bl4Sv8
Foyles:  https://bit.ly/3hgtl8N
WH Smiths: https://bit.ly/3vZ8eM9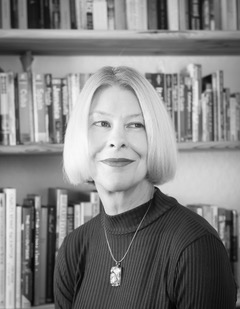 Bio:
Julie-Ann Corrigan was born in Mansfield, Nottinghamshire. She studied in London, completing a BA (Hons) Humanities degree, majoring in Modern History and English Literature. Travelling in Europe for several years she taught in both Greece and Spain – countries and cultures she found fascinating. On return to the UK she trained and then worked as a Chartered Physiotherapist, before finally succumbing to the writing bug. Currently, she writes full-time and lives in Berkshire with her family.
Website: http://jacorrigan.com
Twitter: https://twitter.com/juliannwriter
Facebook: https://www.facebook.com/jacorrigan
Instagram: https://www.instagram.com/corriganjulieann/?hl=en 
Many thanks for your wonderful Opening Lines, Julie.
Happy reading everyone,
Jenny x