We are venturing into the world of children's fiction in Opening Lines today. So, grab a cuppa, sit back, and channel your inner eight year old with P.J.Reed.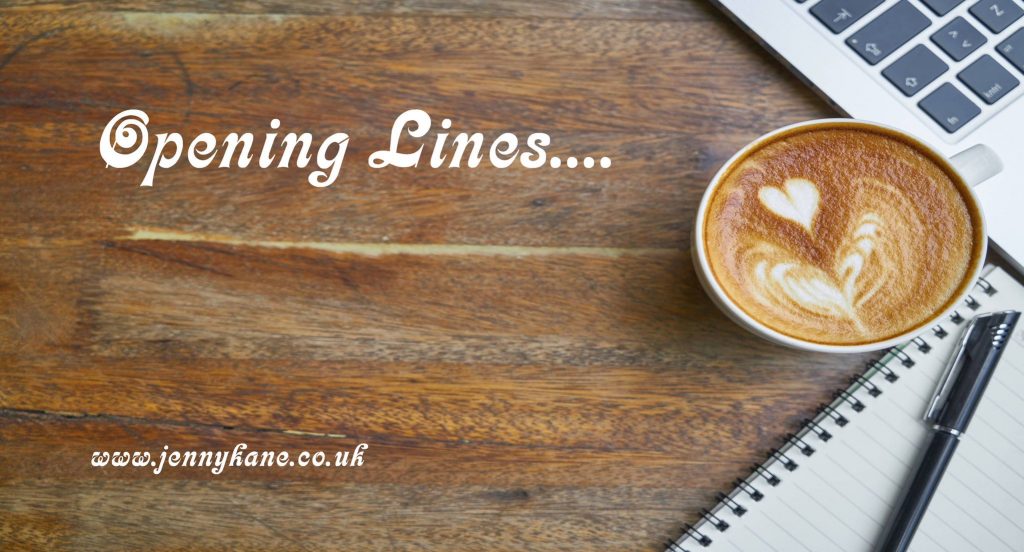 The Fairies of Therwen Wood is about Bluebell; the loveable, flawed but dynamic fairy, who fights evil, and grants wishes. Most of the time, she helps children with their problems like changing schools, problems with friends, being different etc without even using her magic. The Fairies of Therwen Wood is a modern fantasy adventure with a slice of steampunk.
I wrote the book as a first step into the world of fantasy for children on their fantasy journey towards J. K. Rowling and J. R. R. Tolkien. I attend many fantasy comic conventions as an adult fantasy author. They are huge family occasions, and I had many parents come and ask me if my books were suitable for children. Unfortunately, the language in my adult high fantasy books is too complicated for most children. Therefore, I decided to write a children's fantasy series, give them a book full of excitement that makes them want to read more and to take them into a magical land away from the stresses of their everyday life.
The Fairies of Therwen Wood stars Bluebell, who was my daughter's tooth fairy. As well as giving a pound per tooth, Bluebell also used to write my daughter a letter about her exciting adventures and her battles against the evil imps, who wanted to steal their magic dust. My daughter loved these tales and still remembers them today, so I decided to use Bluebell as my inspiration when writing my children's books.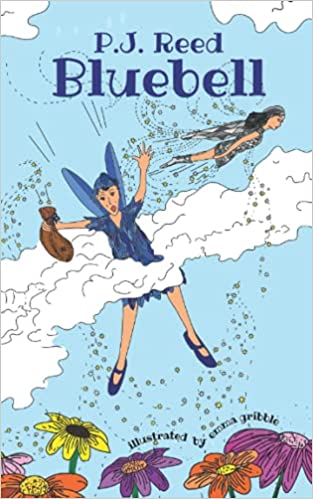 FIRST 500 WORDS –
Bluebell woke up and smiled. She was now one of the wish fairies of Therwen Wood.
Her job was to grant wishes to boys and girls. She hoped to be asked to grant some really good wishes, like visiting a chocolate factory, or meeting pirates in the Caribbean.
Bluebell frowned and crossed her fingers, as she wished her new job would go well. She did not want to get in trouble again.
Once in training, she had been sent to grant a wish for a little boy called Peter.
He had been a very good boy helping his mother look after his new baby sister, and it was his fifth birthday, so the Office of Wishes had decided to grant Peter a wish. Peter had wished for a dragon. So, Bluebell had made a green Irish dragon appear in his bedroom.
Unfortunately, the wish had not gone well. Peter had really wanted a pet lizard and not an actual, living dragon.
The dragon had roared once and then his green cheeks and tummy had turned fiery red.
The boy had screamed and dived underneath his bed.
Bluebell had screamed and hidden behind the plastic dinosaur on his window ledge, as a stream of fire came out of the surprised dragon's mouth. A large black hole appeared in Peter's brand new dinosaur curtains. He had cried and Bluebell had felt very bad.
Madame Primrose, Bluebell's wish teacher had appeared in Peter's bedroom, wearing a fluffy pink dress and a pair of fluffy pink slippers. Madame Primrose had sent the dragon back to its cave. Then, she had cast a memory spell on the little boy, so that he would forget all about the dragon.
Madame Primrose had shouted at Bluebell for being a silly fairy and granting bad wishes. Then she had vanished in a puff of pink smoke.
Bluebell shivered. Madame Primrose was a rather angry fairy teacher. The tip of her nose went bright red when she shouted, and it had gone even redder, when Bluebell had told her about it.
'I must remember not to grant any bad wishes today,' said Bluebell, as she lay in her conker shell bed. It was so warm and soft that she did not want to get up.
The sun shone through the windows of her little red and white spotted toadstool house. The flowers in the pots that lined her bedroom window opened their yellow petals, yawned, and danced in the sunlight. It was a lovely, hot, summery day.
Bluebell groaned and dragged herself out of bed. She could not be late. It was her first day as an official Therwen Wood wish fairy.
Bluebell went to her bathroom and touched the little white cloud which hung above the door. The cloud grew bigger and sparkled. Then the cloud started to rain. It was a lovely, warm, magical rain. Bluebell jumped under the cloud and the water ran over her.
On a shelf, under the bathroom window, was a row of…
BUY LINK – https://smile.amazon.co.uk/Bluebell-Fairies-Therwen-P-J-Reed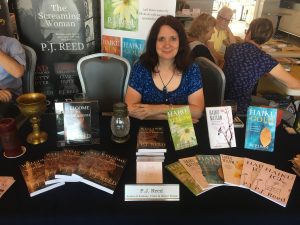 BIO
P.J. Reed
Writer of Warlocks. Destroyer of Worlds.
She is an award-winning, multi-genre author with books ranging from high fantasy, horror, to haiku. She writes the Richard Radcliffe Paranormal Investigations series and the Bad Decisions series. Reed is also the editor and chief paranormal investigator for the Exmoor Noir newsletter.
Finally, she has written a series of seasonal haiku collections – Haiku Yellow, Haiku Gold, Haiku Summer, and Haiku Ice as well as Flicker one sizzling senryu collection.
Reed lives in Devon, England with her two daughters, one rescue dog, and one feral cat called Sammy.
For more information about Reed visit one of her websites below but choose wisely!
The Dark Worlds  – https://pjreedwriting.wixsite.com/darkworlds
Poetry – https://pjreedwriting.wixsite.com/poetry
Fantasy – https://pjreedwriting.wixsite.com/fantasy
Twitter – https://twitter.com/PJReed_author
Facebook – https://www.facebook.com/P.J.ReedWriting
***
Many thanks for sharing the beginning of Bluebell's adventure with us today, Pam.
Happy reading everyone,
Jenny x