With the last stage of publishers edits just around the corner for Winter Fires at Mil Grange, I thought I'd go back to the beginning of the series, and introduce you to the main protagonist of Midsummer Dreams at Mill Grange – Thea Thomas.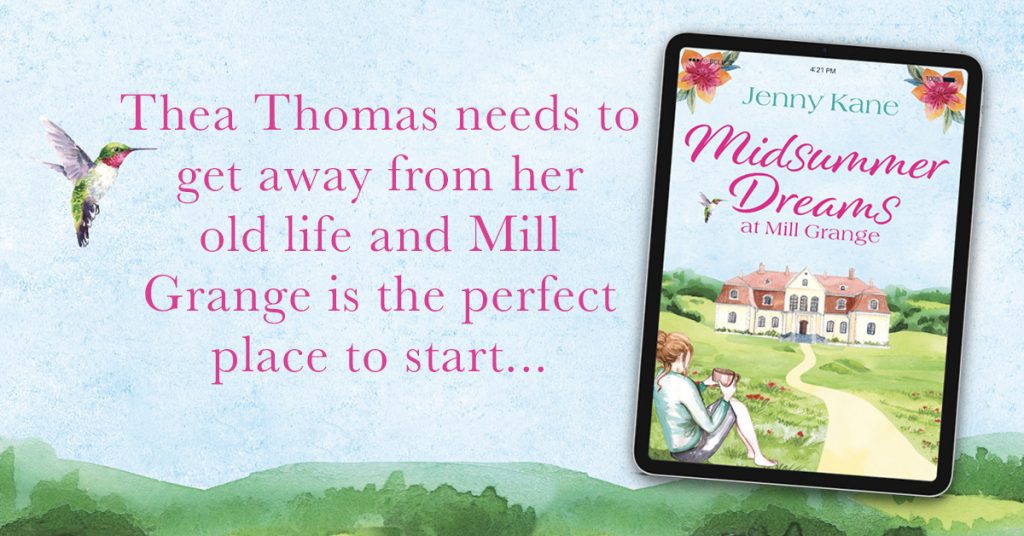 Thea Thomas is an archaeologist and historian, who – when the story opens- is working as an assistant curator at the world famous Roman Baths in Bath. But, as the blurb below explains, she feels the time to leave her job has come. Not just because she feels stuck in a rut, but because she is being pestered by rather persistent ex-boyfriend, and is keen to disappear to somewhere he'll never find her – preferably somewhere without Wi-Fi…
Blurb
A warm-hearted, feel-good romance from Jenny Kane, a Kindle #1 bestselling author.
Thea Thomas needs to get away from her old life… and the interfering ex who won't leave her alone. When she lands a job heading up the restoration of Mill Grange, a stunning Victorian manor in Devon, it feels like the perfect opportunity to start afresh.
What Thea didn't anticipate was how hostile the volunteer team, led by the formidable Mable Hastings, would be about accepting new leadership. And with the deadline looming before the grand opening, Thea is in desperate need of more volunteers.
A broadcast appeal on the local news attracts the interest of arrogant but undeniably attractive celebrity historian Shaun Cowlson, who wants to make a TV programme about the restoration. It's hard enough adding one more big personality to the mix – but then her ex turns up as one of the volunteers! What seemed like a dream come true is fast becoming a total disaster! Can Thea find a way to save the manor?
***
Let's take a look at Thea's character profile
Age: 32
Appearance: Short brown hair, brown eyes, tomboy manner of dress. More likely to be seen in a chunky jumper and jeans than a skirt and blouse. Thea does not own high hells – I doubt she has ever picked up a lipstick in her life.
Education: Studied archaeology at Durham University
Best friend: Tina Martin.  Thea met Tina at university, where they were both archaeology students. Tina now works for the Exmoor Heritage Trust, which owns Mill Grange. It is Tina who tells Thea about the opening for a Renovation Co-ordinator and Manager at Mill Grange.
Idiosyncrasies: Thea has a habit of talking to a statue of the Goddess Minerva (the Roman goddess of wisdom), that sits in the corner of her museum based office. The goddess is often her first call for advice – even before Tina.
Personality: Rarely seen without a smile, Thea is professionally confident, but privately shy. Thea's self esteem can easily be knocked – especially in pursuit of her quest to please everyone all the time. She dreads letting people down.
Favourite thing: Lemon cake. (Followed by cheese scones from Sybil's Tea Rooms.)
Love life: Fairly non-existent since university – with the exception of a recent relationship with John Sommers. A relationship that she thought was just for fun – John however, had other ideas.
Three months after Thea had ended their year long relationship, John turns up, out-of-the-blue at her lunchtime coffee stop in Bath, and informs her he has every intention of persuading her that they should still be together.
Despite her polite but firm refusal, John can't take no for an answer and begins a rather desperate, attention seeking campaign, which begins wear Thea down so much, that she decides to take the plunge and applies to work at Mill Grange – swapping her work as a Roman historian for the management of a Victorian manor that needs restoring in double quick time. For, after years of half hearted repair from a group of local volunteers, the Exmoor Trust have finally decided on a date for the house to be opened to the public.
As if having the house restored and safe for the public by that deadline wasn't challenge enough, Thea has to deal with volunteers who heartily dislike her interfering with their work. Especially Mabel – who has an odd whiff of vinegar about her.
And then, just to make matters worse, a celebrity archaeologist – Shaun Cowlson- wants to join the restoration team- a man Thea has every reason to dislike…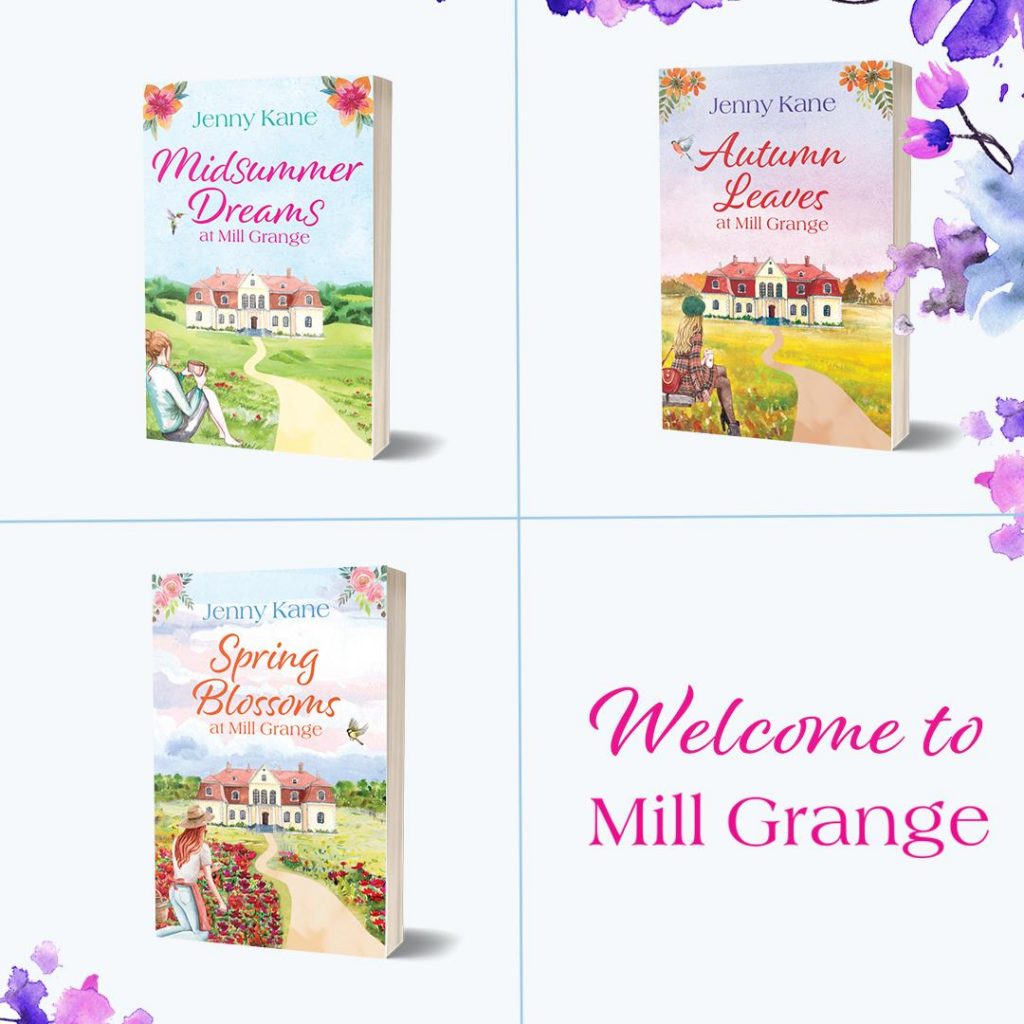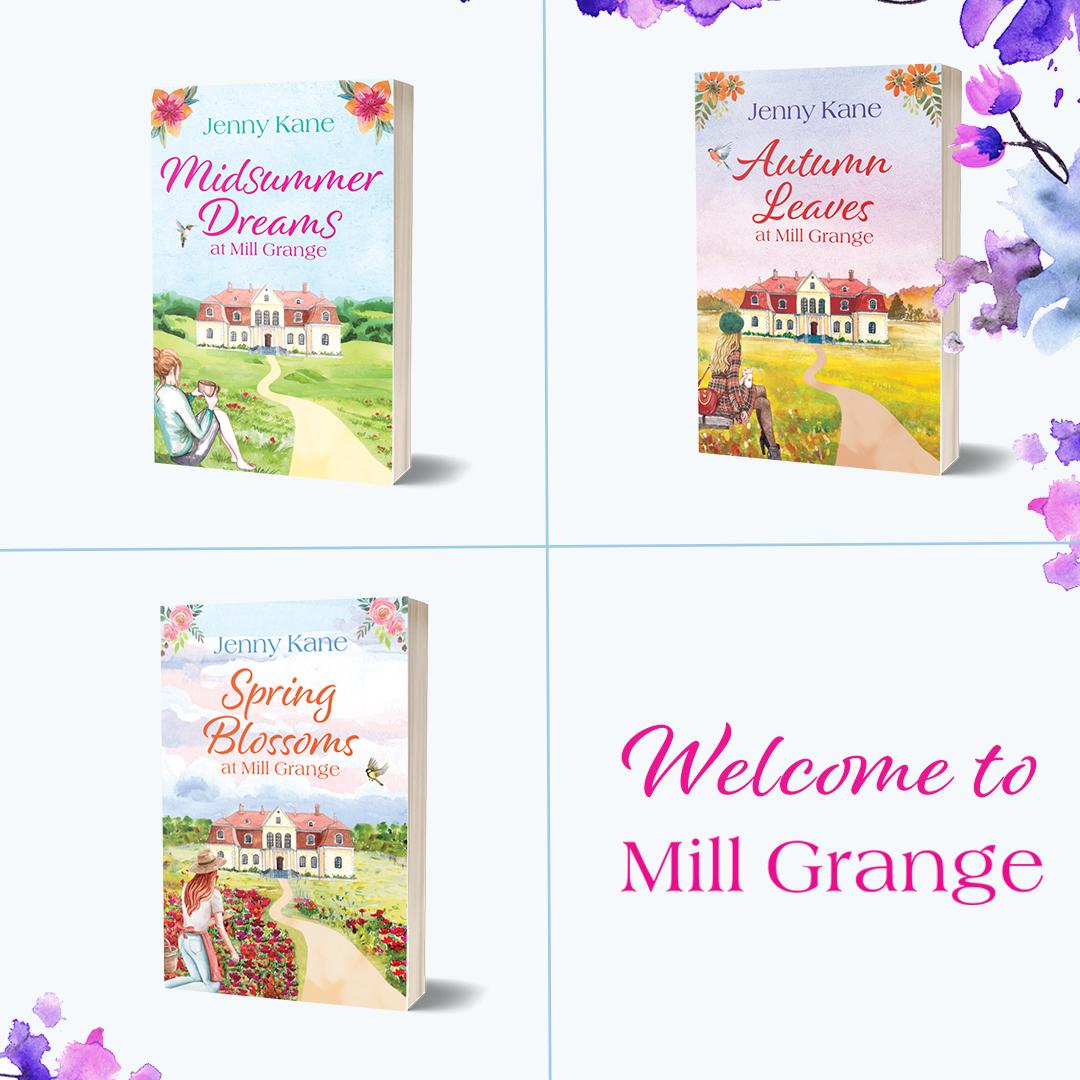 Thea, I'm delighted to say, continues her association with Mill Grange, and can be found in all three novels.
If you'd like to buy any of the Mill Grange novels, they are available as ebooks or as paperbacks from all good retailers, including…
Happy reading,
Jenny x