Opening Lines time is with us once again, and this week I'm delighted to welcome my friend and fellow author, Rachel Brimble, to share the first 500 words from her latest historical romance/saga,
A Very Modern Marriage.
Over to you, Rachel…
Hi Jenny!
Thank you for having me back on your blog and giving me the chance to share the Opening Lines of my latest release A Very Modern Marriage.
This is the final instalment in the Ladies of Carson Street trilogy (all the books can be read stand alone) and tells Octavia's story. She is one of the three women who live and work together in a brothel situated in the backstreets of the Victorian city of Bath.
In books 1 & 2 (A Widow's Vow & Trouble For The Leading Lady), we saw Louisa and Nancy struggling to find their true life purpose while facing the world with an unshakeable determination to survive. The same is now true of Octavia.
As her friends' lives change, Octavia realises hers must too and decides that drastic action is necessary…whatever that might mean!
BLURB:
He needs a wife…
Manchester industrialist William Rose was a poor lad from the slums who pulled himself up by his bootstraps, but in order to achieve his greatest ambitions he must become the epitome of Victorian respectability: a family man.
She has a plan…
But the only woman who's caught his eye is sophisticated beauty Octavia Marshall, one of the notorious ladies of Carson Street. Though she was once born to great wealth and privilege, she's hardly respectable, but she's determined to invest her hard-earned fortune in Mr Rose's mills and forge a new life as an entirely proper businesswoman.
They strike a deal that promises them both what they desire the most, but William's a fool if he thinks Octavia will be a conventional married woman, and she's very much mistaken if she thinks the lives they once led won't follow them wherever they go.
In the third instalment of Rachel Brimble's exciting Victorian saga series, The Ladies of Carson Street will open the doors on a thoroughly modern marriage – and William is about to get a lot more than he bargained for…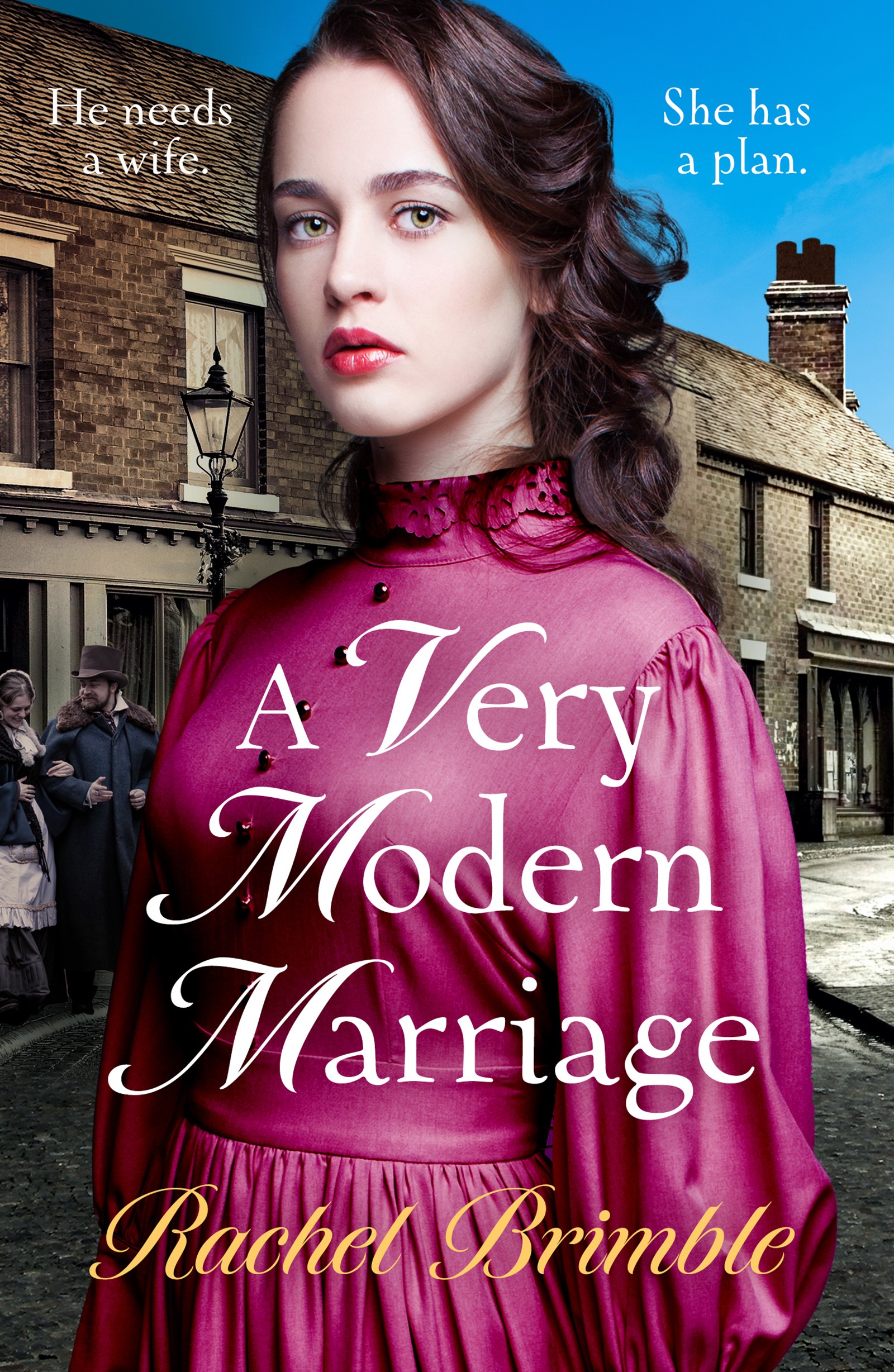 FIRST 500 WORDS
Chapter 1
Octavia Marshall blinked back tears as her newly married best friend stood alongside her husband outside the green arched door of Bath's town hall. As Nancy and Francis were showered in rose petals, Octavia's lips trembled under the strain of her forced smile, anxiety for her uncertain future tightening her chest.
She despised her selfishness. Nothing but her friends' happiness should be at the forefront of her mind today, but she could not stop fretting about what this wedding meant for the brothel on Carson Street – for her – now that Nancy, who had worked alongside her for so long, was respectably married.
The house meant everything to Octavia. Since her harsh separation from her father several years before, she had gone from being a privileged young girl living in a beautiful home, to homeless and hawking herself on the streets. Then Louisa Hill, the owner of the Carson Street house, had found her – saved her – and their home and workplace became Octavia's haven, her sanctuary – the people living with her there, her saving grace.
Now she feared if the brothel collapsed, she would too.
Why had she allowed herself to believe it would be her, Nancy and Louisa, side by side against the world for as long as they could work? Louisa had fallen in love with Jacob, their doorman and all-round protector, over a year before. And now Nancy was wed. Yet, the loss of Louisa's heart to Jacob had not affected Octavia as much as Nancy's falling in love with Francis. After all, as madam and owner of the house, it was inevitable Louisa would come to distance herself from the practicalities of the brothel in time.
But with Nancy's wedding came her permanent departure from the house and a ticking clock in Octavia's mind. It was only a matter of time before Louisa wanted to start a family and then the Carson Street house would close for good.
Taking a deep breath, Octavia tried her best to shake off her melancholy and walked closer to her friends. She pressed a firm kiss to Nancy's cheek. 'You look beautiful, darling. Absolutely beautiful.'
'Thank you.' Nancy's cheeks flushed with happiness and her auburn hair, speckled with white flower buds, gleamed beneath her ivory veil. 'I can't quite believe a good-time girl like me is actually married.'
'Married and expecting,' Octavia said, as she nodded towards Nancy's slightly curved stomach. 'All too soon there will be a tiny Nancy or Francis running around and then where will you be?'
Nancy laughed. 'As happy as a pig in sh—'
'Um, darling…' Francis raised his eyebrows. 'Shall we head to the White Hart before your happiness bursts forth in a barrage of unfettered expletives?'
'It's too late to start looking down your nose at me now, Francis Carlyle,' Nancy sniffed, her gaze soft with love even as she feigned a scowl at her new husband. 'Like it or lump it, I'm yours for the rest of our lives. Unfettered expletives and…'
***
You can buy your copy of A Very Modern Marriage here: https://geni.us/xa9ln5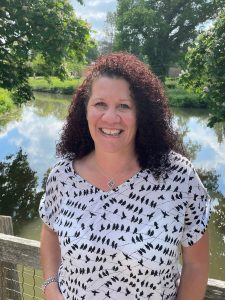 BIO:
Rachel lives in a small town near Bath, England. She is the author of over 25 published novels including the Ladies of Carson Street trilogy, the Shop Girl series (Aria Fiction) and the Templeton Cove Stories (Harlequin). In January 2022, she signed a contract with the Wild Rose Press for the first book in a brand new series set in past British Royal courts.
Rachel is a member of the Romantic Novelists Association as well as the Historical Novel Society and has thousands of social media followers all over the world.
To sign up for her newsletter (a guaranteed giveaway every month!), click here: https://bit.ly/3zyH7dt
Website: https://bit.ly/3wH7HQs
Twitter: https://bit.ly/3AQvK0A
Facebook: https://bit.ly/3i49GZ3
Instagram: https://bit.ly/3lTQZbF
Many thanks for your wonderful Opening Lines, Rachel,
Happy Reading,
Jenny x