I'm delighted to be welcoming Rachel Brimble back to my blog today, with the opening lines from her latest #historicalromance – Victoria and Violet.
Over to you Rachel…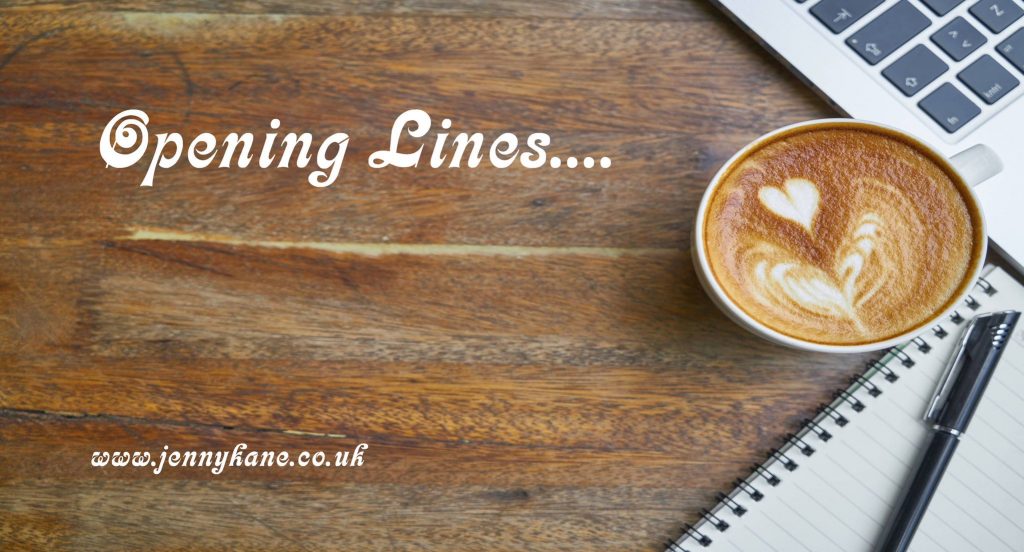 Hi, Jenny!
Thanks so much for having me here today – the following is the opening lines to my novel Victoria & Violet which released today! The book is an historical romance that revolves around the lives of personal housemaid to Queen Victoria, Violet Parker and assistant to Lord Melbourne, James Greene. Here are two people whose paths should have little to reason to cross, yet somehow, they do…over and over again. Love is in the air – so let the drama, intrigue and romance of Victoria's court begin!
BLURB
It should be a dream come true to serve the Queen of England…
When Violet Parker is told she will be Queen Victoria's personal housemaid, she cannot believe her good fortune. She finally has the chance to escape her overbearing mother, a servant to the Duchess of Kent.
Violet hopes to explore who she is and what the world has to offer without her mother's schemes overshadowing her every thought and action.
Then she meets James Greene, assistant to the queen's chief political adviser, Lord Melbourne. From entirely different backgrounds and social class, Violet and James should have neither need nor desire to speak to one another, yet through their service, their paths cross and their lives merge—as do their feelings.
Only Victoria's court is not always the place for romance, but rather secrets, scandals, and conspiracies…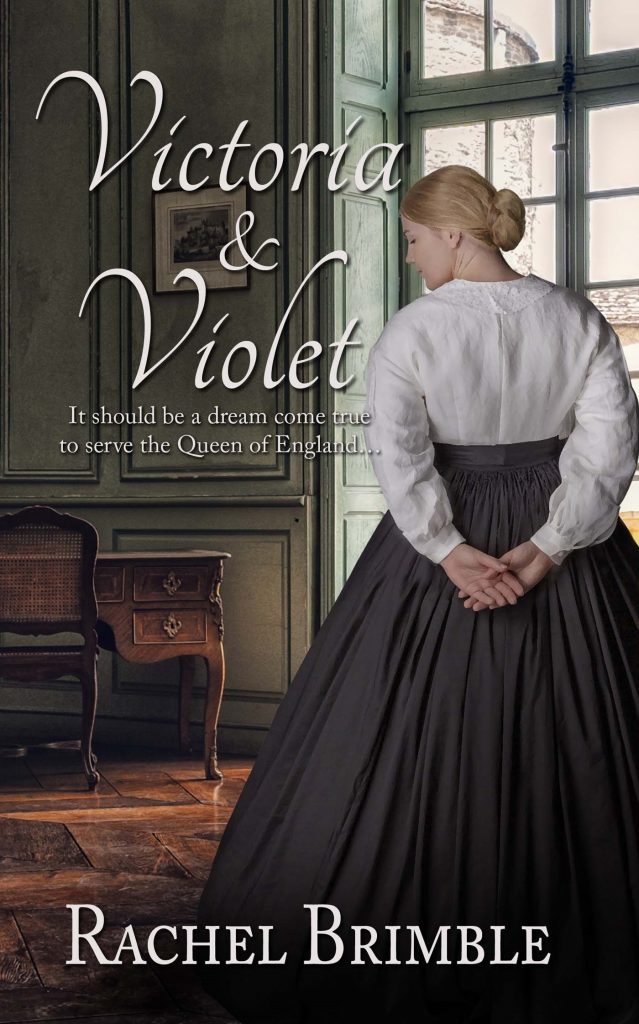 FIRST 500 WORDS
Windsor Castle, May 1839
"Violet, will you cease gawping at that painting and give me your full attention!"
Violet Parker inhaled a calming breath before reluctantly turning away from the magnificent portrait of Queen Victoria's paternal grandfather, Francis, Duke of Saxe-Coburg-Saalfeld.
She faced her mother—a woman possibly more hateful than the queen's mother, the Duchess of Kent, in whose bedchamber they now stood. "I'm sorry, Mama."
"So, you should be. Now…" Her mother walked behind the gold brocade sofa from where the duchess sat staring at Violet, her eyes wide with unwavering expectation, her mouth pinched. "After all the hours I have sacrificed and all the frustration I have endured training you to the utmost level of perfection," her mother said. "I think you are finally ready."
Violet stilled, her thoughts of pigment and brush strokes dissolving. "Ready?"
"To serve the queen, girl! Why do you think I have invested so much time schooling you in conduct, decorum and household skill?" Her mother's cheeks mottled, her icy-blue gaze growing impossibly colder. "I have secured you a place as the queen's personal housemaid. You will work under the authority of Baroness Lehzen, of course, but there is little I can do about that."
"I am to leave the duchess's household?" Violet looked between her mother and the duchess. "I had no idea."
Her mother curled her fingers over the top of the sofa. "That's because everything you learn is on a need-to-know basis. But yes, you will leave us and work solely for the queen."
Excitement knotted Violet's stomach as the sunlit room suddenly grew a little brighter, the stuffiness lifting enough that her breath flowed easier. Was she about to find herself free of her mother's long-reaching fingers? Able to work in peace at the other end of the vast castle? Maybe paint without ridicule?
She inhaled, the combined smell of soot and beeswax that hung heavy in the room not nearly as irritating to her lungs as usual. "Then I am deeply honored."
Her mother's eyes narrowed. "Do not make the mistake of surmising this as an opportunity to escape my watchful eye. This new placement by no means allows you freedom from your duties to me or the duchess."
Violet tightened her laced fingers and held her mother's glare. "If I am to work for the queen, how can I possibly serve both her and the duch—"
"Oh, you are such an infuriating girl at times!" Her mother rounded the sofa, the blonde tendrils lining her forehead quivering with the force of her annoyance as she marched toward Violet. She stopped barely inches away and pointed her bony finger in her daughter's face. "The only reason you will be there is to orchestrate a reunion between the queen and the duchess. You will become Victoria's confidante, her friend, and do everything in your power to recall her love and need for her mother. Do you understand?"
Violet's tentative whispers of elation at possible liberty popped like…
***
You can buy Victoria and Violet from – https://geni.us/u0GmS5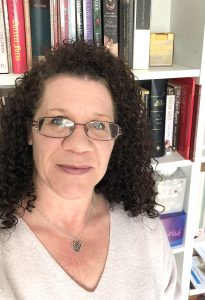 BIO
Rachel lives in a small town near Bath, England. She is the author of 29 novels including the Ladies of Carson Street trilogy, the Shop Girl series (Aria Fiction) and the Templeton Cove Stories (Harlequin). Her latest novel, Victoria & Violet is the first book in her new Royal Maids series with the Wild Rose Press and released 17th October 2022.
Rachel is a member of the Romantic Novelists Association as well as the Historical Novel Society and has thousands of social media followers all over the world.
To sign up for her newsletter (a guaranteed giveaway every month!), click here: https://bit.ly/3zyH7dt
Website: https://bit.ly/3wH7HQs
Twitter: https://bit.ly/3AQvK0A
Facebook: https://bit.ly/3i49GZ3
Instagram: https://bit.ly/3lTQZbF
Many thanks for visiting today, Rachel.
Happy reading everyone,
Jenny xx