It's launch day!!
Today, the ebook, audio and paperback versions of Frost Falls at The Potting Shed, have been released!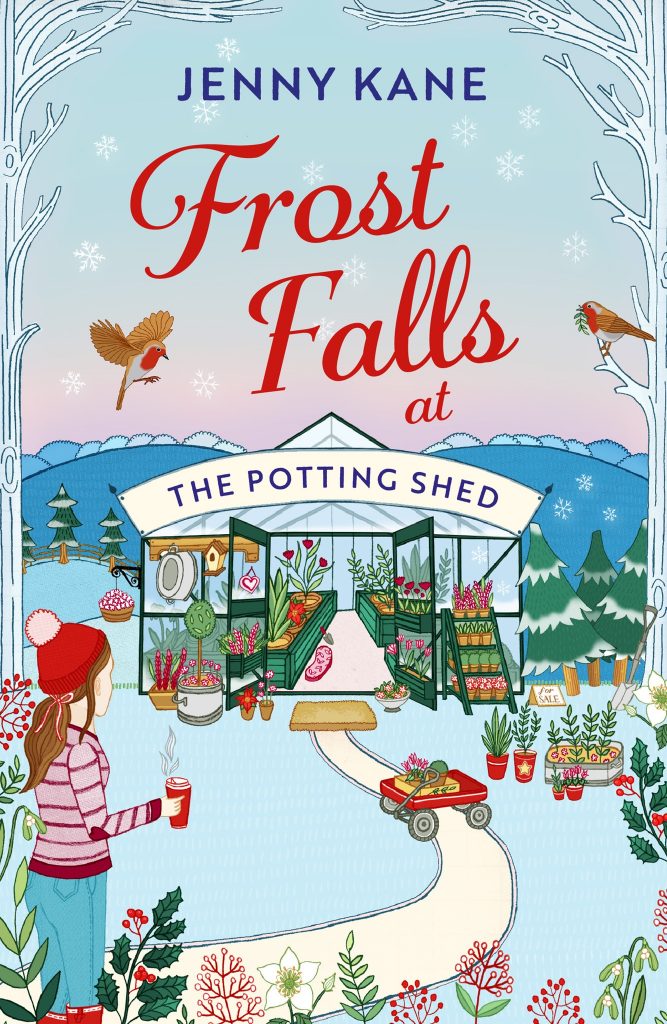 Blurb
It has always been Maddie Willand's dream to take over her father's plant nursery. But after his sudden death, she is devastated to discover that she might lose The Potting Shed forever.
Maddie's bossy older sister, Sabi, is joint owner of the nursery, and she's convinced that the best thing for both of them would be to sell up.
Determined to keep the business going, Maddie can't afford any distractions, but staying focused might be harder than she thinks. Especially when a major garden centre chain puts in an offer for the land – and her search for legal advice throws her into the path of attractive lawyer Ed…
As frost begins to fall over The Potting Shed, will Maddie find the strength to save her father's legacy and open herself up to new beginnings?
You can buy a copy of this novel from Amazon UK, Amazon US, Kobo, Nook, Waterstones and all good retailers.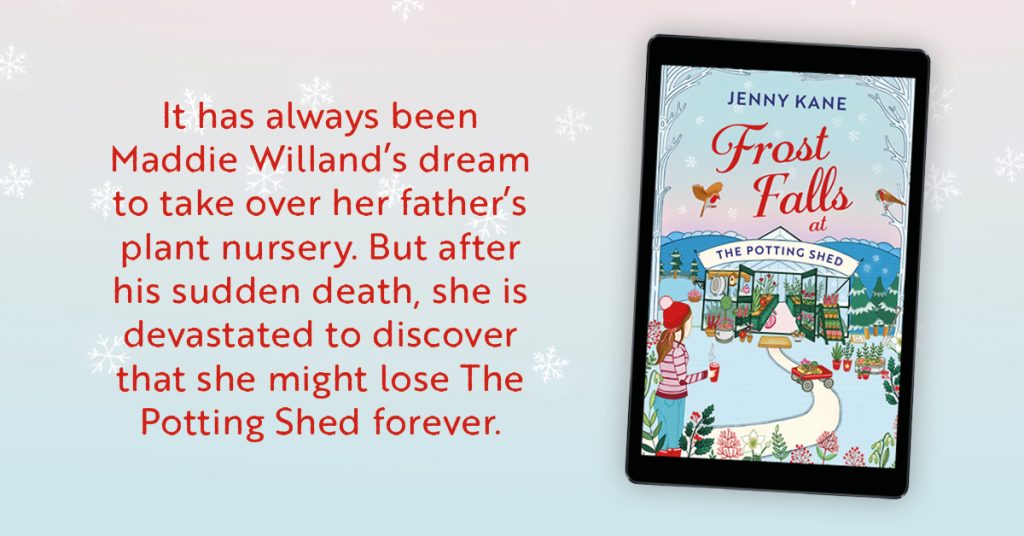 Thank you to everyone who has already purchased my latest novel. I truly hope you enjoy reading it as much as I enjoyed writing it.
Reviews
'Absolutely loved this book, couldn't put it down no matter how hard I tried.' NetGalley Reviewer.
'Goodness, how much do I adore this book?! Full of romance and friendship, and there is so much warmth threaded through the story… such a charming and feel-good story of love… A definite must read!' NetGalley Reviewer
'Adore this story! A true delight! Look forward to reading more of Ms. Kane's books." NetGalley Reviewer
'Grabbed me from the first chapter. I would have read it in one sitting if I had been able to… brilliantly done!" NetGalley Reviewer
'Adored this book…. A lovely read. Can't wait to read more in the series.' NetGalley Reviewer
'Absolutely delightful… captivating from start to finish… charming and witty… highly recommend this fun and quick holiday read!" NetGalley Reviewer
'Sweet mas!' NetGalley Reviewer
'Adorably, cozy read… a lovely wintery feel… ​​really looking forward to the second book in this series.' NetGalley Reviewer
'Sweet, fun story… great. A fast read for me!'  NetGalley Reviewer
'Amazing cast of characters… A brilliant start to a new series.' NetGalley Reviewer
Happy reading everyone,
Jenny x