Spring is the perfect time to read a feel good romance.
My latest novel, Spring Blossoms at Mill Grange, has been selected as one of six spring time novels to feature in Aria's 'Spring Romance' collection – all of which are on sale this month!!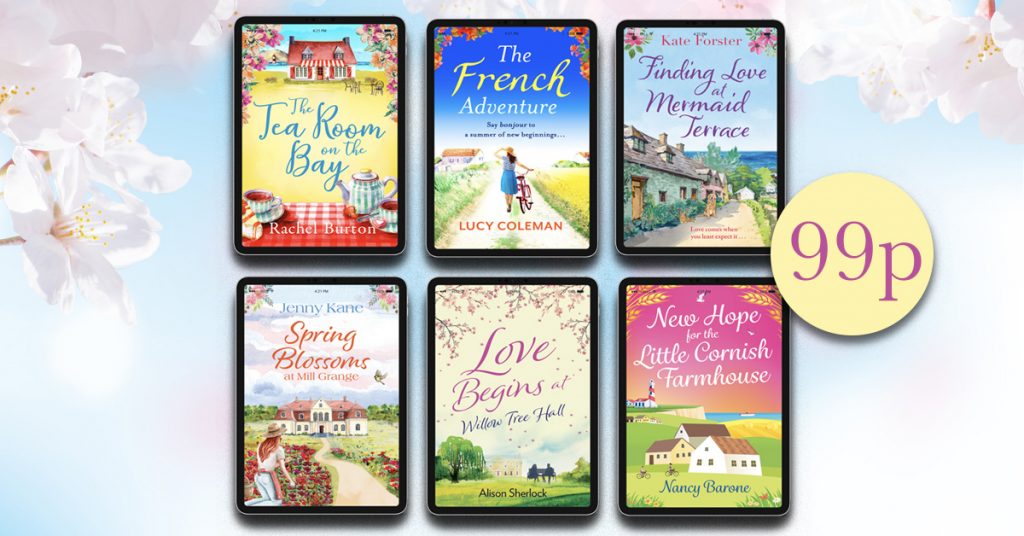 BLURB
Helen Rogers has been lying to herself over her feelings for Tom since the moment they met. And for good reason; not only are they colleagues, working together with the archaeology groups at Mill Grange, but her sabbatical is almost over and she'll soon have to return to Bath.
Tom Harris knows he's falling in love with Helen. How could he not? She's smart, kind and great with his son Dylan. But with his ex-wife suddenly offering him a chance to spend more time with Dylan, and the staff of Mill Grange about to host a wedding, everything else has to be put to one side. Even his feelings for a certain archaeologist.
As Helen's time at Mill Grange runs short, the two are forced to consider what matters most…
OUT NOW AS AN EBOOK
OUT ON 10TH JUNE AS A PAPERBACK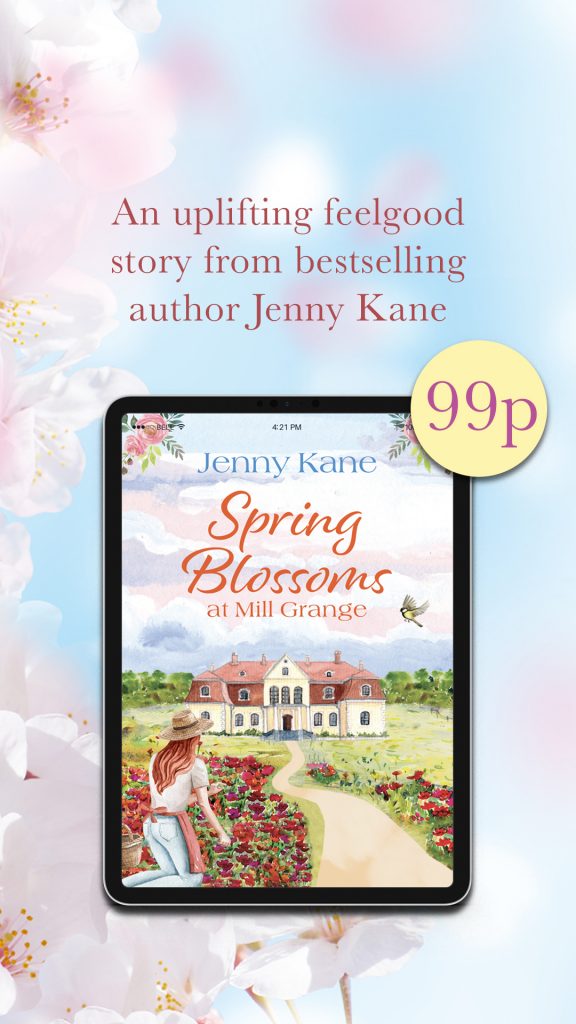 Here's a  mini taster from Spring Blossoms to whet your appetite…
… As Shaun's car drove away, Thea waving madly through the passenger window, Tina threaded her arm through Sam's.
'I know it's only for a couple of months, but it's going to feel strange without Thea here.'
'It will.' Sam kissed the top of his fiancée's head. 'And even though Shaun's only here on and off, I've got used to him being around too.' He smiled at Helen and Tom, who were propped against the side of the manor. 'You guys up for a quick staff meeting? I've got a couple of things I'd like to discuss before today's guests arrive.'
'I'll go and put the kettle on.' Helen pulled herself away from the wall. 'Where do you want to meet?'
'The walled garden.' Sam grinned mischievously as he turned to Tom. 'Would you mind helping me carry a couple of trestle tables over?'
'No problem.'
Tina tilted her head to one side. 'What are you up to, Samuel Philips?'
'You'll see.' He winked. 'Fancy bringing one of your delicious lemon cakes? Oh, and some apple slices for the chickens? Gertrude and Mavis would never forgive us if we entered their domain without treats.'…
BUY LINKS
I hope you enjoy a spring read – or 6 – this month,
Jenny xx