It's now two days since the very first Tiverton Literary Festival ended, and I'm still trying to comprehend just how much happened in just 5 days!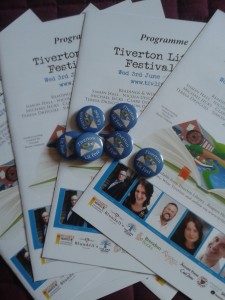 Yesterday I posted the first batch of photographs from the festival, today I thought I'd share a few more. See yesterdays post here.
The festival wasn't just about the listening to famous authors talk on panels, but also about getting as many children enjoying words as possible. There were a great number of events which were not open to the public, but involved our local schools. The fantastic Charlie Carroll was joined at Blundell's School, by primary school pupils from Heathcoat, St Johns and others, to take a Lend me Your Literacy workshop.
Writer and illustrator team, Chloe Uden and Matt Harvey caused happy havoc with their book, Beastie and the Boys, with the aid of a huge group of primary school children at St George's church. While at Tiverton High School, authors Alexandra Stoppford, Emily Barr, and international journalist, Alexander Sehmer all ran interactive workshops.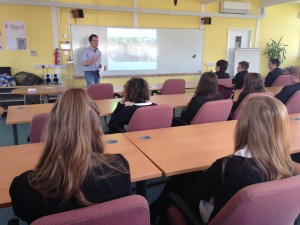 For a while we all had the luxury of a bookshop in the town's CreaTIV Hub on Fore Street, where books by all the authors involved were available for sale, thanks to Brendon Books in Taunton.
There were two great talks during the festival, one by city boy turned Exmoor smallholder, Simon Dawson, who was telling us all how to get mucky in middle age! I'll never forget how his wife hatches chicks….
We were also privileged enough to be joined by the countries most prolific crime series writer- the brilliant and hilarious Michael Jecks, who entertained us in The Oak Room for two delightful hours.
I could chatter away about the festival for hours- but I have a book to write! So, I'll leave you now with a few more photographs!
Once again, many thanks to everyone involved in the festival- role on next year, and Tiv Lit Fest 2!!!
Happy reading,
Jenny x