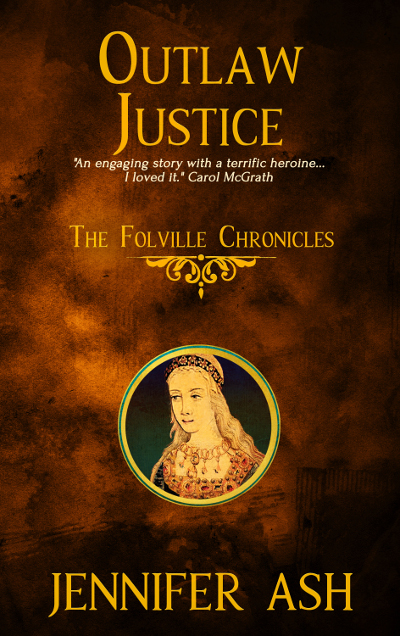 Book Four of The Folville Chronicles
England, 1331: Corrupt official, Sir Richard de Willoughby, has been appointed Justice of the Peace, with powers to hunt – and kill – those who oppose him. First on his list? The notorious Coterel brothers and their associates – the Folvilles…
The Folvilles must decide whether to flee into outlawry or take the law into their own hands – but is killing de Willoughby really the answer?
Robert de Folville is keen to dispose of the justice, but Robert's ingenious wife, Mathilda, has a plan… one that could potentially rid them of Willoughby and yet see them escape the hangman's noose. But these are tumultuous times and Mathilda must first put herself at great personal risk. Could the tale of a missing noblewoman, overheard by chance, be the key to solving a problem of life or death?
A gripping tale of real-life Robin Hoods, Outlaw Justice is the latest in the critically acclaimed 'The Folville Chronicles' series by Jennifer Ash.
Out now
You can buy it from – Amazon UK and Amazon.com    and all good bookshops 
REVIEWS
"…I loved it, perhaps even more than the other books in the series. The characters have grown and developed over the series – not just in terms of the reader's relationship with them, but also in themselves. They have matured and begun to think of the bigger picture beyond their own immediate circle and to act thoughtfully rather than relying on instinct alone. I messaged Jenny to say that I had to keep putting it down because it was just too tense, but then had to pick it up again because I needed to know what was going to happen…" R E Loten 
"The forth in this wonderful series by Melksham's Jennifer Ash. It made me feel as if I was there." Amazon UK