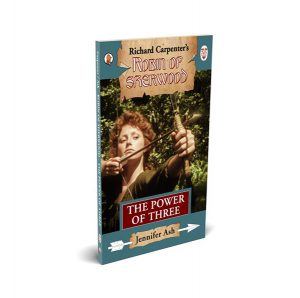 (Robin of Sherwood)

Why had Herne called Marion to his cavern and not Robin? And why was she afraid to tell him what the Lord of the Trees had shown her?
Forced to face his personal nightmares and his darkest secret, the Hooded Man needs his friends more than ever, but the outlaws are afraid… and no one knows who to trust.
To make matters worse, an old enemy is stalking Sherwood – but which one?
Available from: Spiteful Puppet