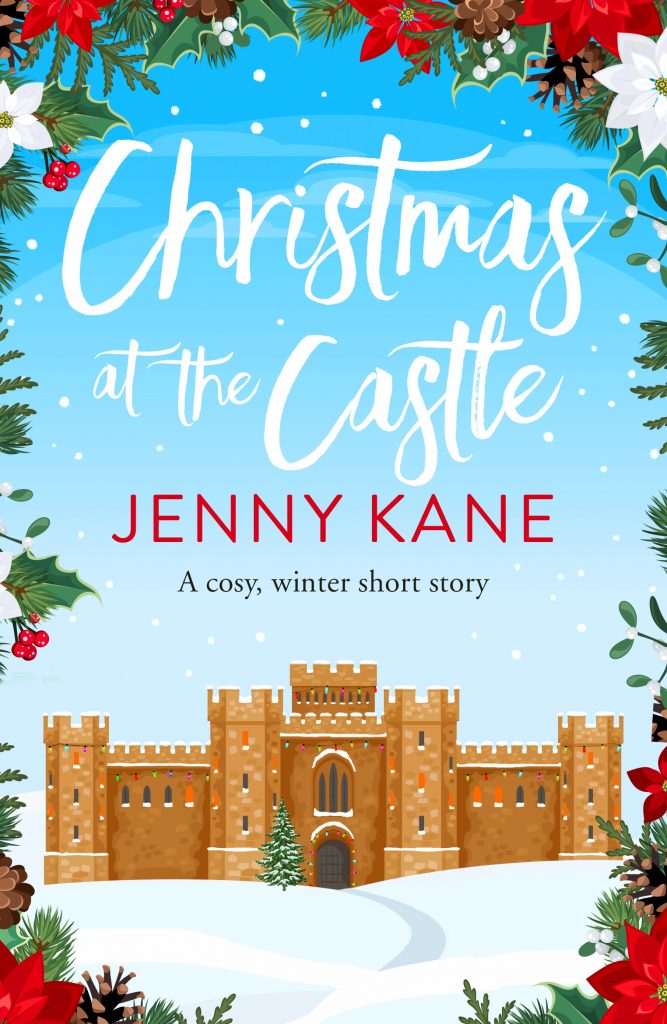 Christmas at the Castle is a seasonal treat from Jenny Kane, featuring much-loved characters from her bestselling novel Another Cup of Coffee.
When hotshot businesswoman Alice Warren is asked to organise a literary festival at beautiful Crathes Castle in Scotland, her 'work mode' persona means she can't say no – even though the person asking is her ex, Cameron Hunter.
Alice broke Cameron's heart and feels she owes him one – but her best friend Charlie isn't going to like it. Charlie – aka famous author Erin Spence – is happy to help Alice with the festival…until she finds out that Cameron's involved! Charlie suffered a bad case of unrequited love for Cameron, and she can't bear the thought of seeing him again.
Caught between her own insecurities and loyalty to her friend, Charlie gets fellow author Kit Lambert to take her place. Agreeing to leave her London comfort zone – and her favourite corner in Pickwicks Café – Kit steps in. She quickly finds herself not just helping out, but hosting a major literary event, while also trying to play fairy godmother – a task which quickly gets very complicated indeed…
Available from:
Amazon UK as an ebook
It is also available in the paperback- Jenny Kane's Christmas Collection
Reviews:
"More Christmas Romance with our friends, well Kit and Phil, from Pickwicks.
Kit is roped into helping at a literary festival being held at Crathes Castle in Aberdeenshire. When she arrives she finds two best friends torn apart by one man – the one man who happens to be back at the castle where they are trying to put on the festival.
Can Kit work her Pickwicks magic on Alice, Cameron and Charlie? Can she win over the reluctant locals?
So, I maybe a wee bitty biased about this book – it is set in my home County and 40 miles away and I have very fond memories of Banchory (Ban-curry). Kay has captured country life on the fringes of Aberdeen city perfectly." Goodreads
"A wonderful short story to fill your heart with warmth and really put you in the mood for Christmas. Two of my Jenny Kane favourites, Kit and Phil, make a very welcome appearance as well as the introduction of new, interesting characters that instantly worm their way into your heart. A literary festival in need of a boost, old feelings and problems resurfacing, blooming romances and the requirement of a fairy godmother and that's just a quick summary. This story is chock full of drama, romance and smile until you're silly goodness. I now have a new collection of characters that feel like friends – my Christmas card list just grew longer." Goodreads