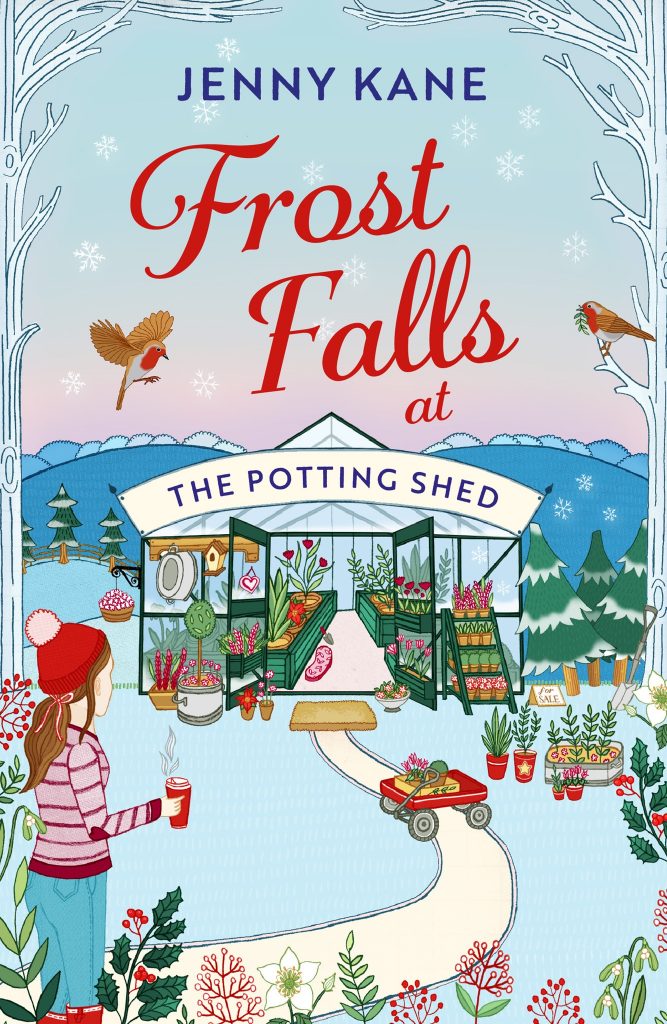 It has always been Maddie Willand's dream to take over her father's plant nursery. But after his sudden death, she is devastated to discover that she might lose The Potting Shed forever.
Maddie's bossy older sister, Sabi, is joint owner of the nursery, and she's convinced that the best thing for both of them would be to sell up.
Determined to keep the business going, Maddie can't afford any distractions, but staying focused might be harder than she thinks. Especially when a major garden centre chain puts in an offer for the land – and her search for legal advice throws her into the path of attractive lawyer Ed…
As frost begins to fall over The Potting Shed, will Maddie find the strength to save her father's legacy and open herself up to new beginnings?
Available from Amazon UK, Amazon US, Kobo, Nook and Waterstones as an ebook or paperback.
You can also buy the story in audio format: Amazon UK, Amazon US.
Reviews
'...It took me next to no time to get into 'Frost Falls At The Potting Shed'. In fact by the time I got to the end of the first page, I knew that I was going to become addicted to the story and that I would find it rather difficult to put the book to one side for any length of time. I was correct on both counts. Part of the attraction of the book was the fact that I had taken so well to the characters that I genuinely cared for them. I simply had to know how the story panned out and what that meant for the characters who seemed more like friends than characters in a book. This was one of those books that you could completely lose yourself in- I know I certainly did. I became so wrapped up int he story and in the lives of the characters that I lost all track of time and just how quickly I was getting through the book. All too quickly I reached the end of 'Frost Falls At The Potting Shed' and I had to say goodbye to Maddie, Ed and the rest of the characters. I found 'Frost Falls At The Potting Shed' to be a delight to read from start to finish. I have to say that the ending of the story left me feeling as though I had had a hug from a mug of hot chocolate – in other words, I was left feeling all warm and fuzzy inside.
'Frost Falls At The Potting Shed' is extremely well written. Jenny has one of those easy going writing styles that is easy to get used to and easy to get along with. In fact reading this book felt more like a chat between friends rather than reading a book. I hope that makes sense. Jenny certainly knows how to grab the reader's attention and draw them into what proves to be one heck of a story. Jenny clearly cares about her characters and this shines through in the very vivid and realistic way in which she describes them. She makes her characters seem just as real as you and I. I think that I identified with Maddie to a degree in that I know how it feels to suddenly lose a parent and the heartache that follows. I love the way in which Jenny makes the reader feel as though they are part of the story and at the heart of the action.
In short, I thoroughly enjoyed reading 'Frost Falls At The Potting Shed' and I would definitely recommend this book to other readers. I will certainly be reading more of Jenny's work in the future. The score on the Ginger Book Geek board is a very well deserved 5* out of 5*…. Ginger Book Geek
'Goodness, how much do I adore this book?! Full of romance and friendship, and there is so much warmth threaded through the story… such a charming and feel-good story of love… A definite must read!' NetGalley Reviewer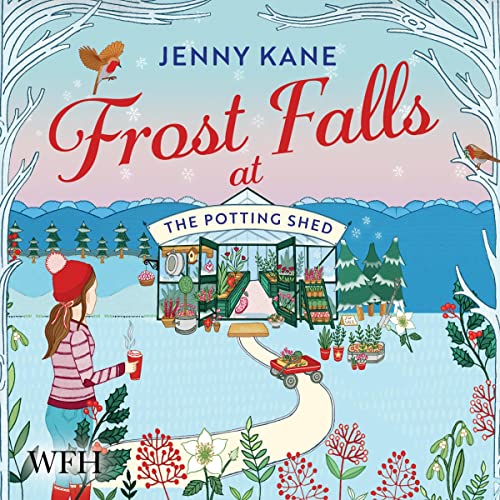 'Adore this story! A true delight! Look forward to reading more of Ms. Kane's books." NetGalley Reviewer
'Grabbed me from the first chapter. I would have read it in one sitting if I had been able to… brilliantly done!" NetGalley Reviewer
'Adored this book…. A lovely read. Can't wait to read more in the series.' NetGalley Reviewer
'Absolutely delightful… captivating from start to finish… charming and witty… highly recommend this fun and quick holiday read!" NetGalley Reviewer
'Sweet mas!' NetGalley Reviewer
'Adorably, cozy read… a lovely wintery feel… ​​really looking forward to the second book in this series.' NetGalley Reviewer,holiday read with moments to pull you in from the start. I felt so cozy reading this book wishing for Christ
'Sweet, fun story… great. A fast read for me!'  NetGalley Reviewer
'Amazing cast of characters… A brilliant start to a new series.' NetGalley Reviewer