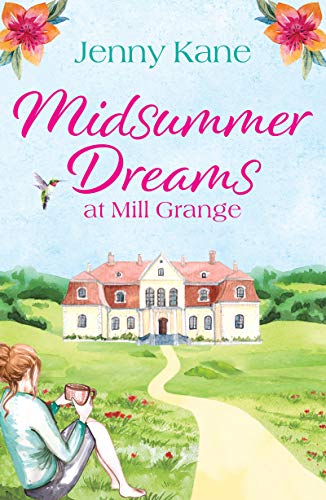 A warm-hearted, feel-good romance from Jenny Kane, a Kindle #1 bestselling author.
Thea Thomas needs to get away from her old life… and the interfering ex who won't leave her alone. When she lands a job heading up the restoration of Mill Grange, a stunning Victorian manor in Somerset, it feels like the perfect opportunity to start afresh.
What Thea didn't anticipate was how hostile the volunteer team, led by the formidable Mabel Hastings, would be about accepting new leadership. And with the deadline looming before the grand opening, Thea is in desperate need of more volunteers.
A broadcast appeal on the local news attracts the interest of arrogant but undeniably attractive celebrity historian Shaun Cowlson, who wants to make a TV programme about the restoration. It's hard enough adding one more big personality to the mix – but then her ex turns up as one of the volunteers! What seemed like a dream come true is fast becoming a total disaster! Can Thea find a way to save the manor?
Available as a paperback, audiobook and ebook from Nook, Kobo, as well as Amazon UK and Amazon US, Amazon.ca, Amazon.com.au, and Amazon.com.NZ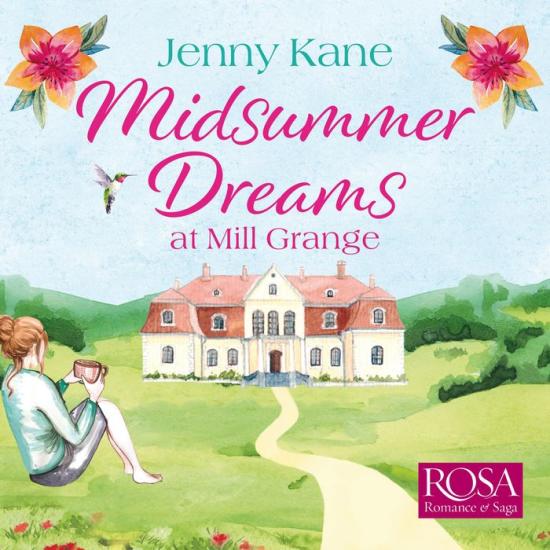 Reviews
'… I particularly liked the book's setting – Mill Grange is vividly drawn, the details of its renovation, the impending opening celebrations and the question mark over its future driving the overarching story. The surroundings of Exmoor are well used too – there's that really strong sense of place that I always look for and enjoy.
The romance elements are something I equally enjoyed – both romantic threads have their unexpected twists and turns, and both are entirely satisfying (and particularly heartwarming) in the way they're resolved.
But there's also a fair bit of well developed tension too – both over the future of Mill Grange and the dogged and determined pursuit by Thea's increasingly sinister ex. And there's one particular episode that had me on the edge of my seat, real danger particularly well handled and very well written.
And while I'm talking about the writing, I will mention how much I loved that too. The author has a style that's very easy to read, comfortable to relax and disappear into – this was perfect summer reading, and most definitely recommended…' Being Anne
'…This is a wonderful and engaging read that I could not put down. 
I really like the writing style of Jenny Kane it flows well, and she really has a way of drawing you into the story and keeping you hooked right up until the very end. 
I found all of the characters to be very relatable. Some have some major personal problems they are dealing with but none of the let that stop them from being involved in the restoration. I even grew to like the rather bossy Mabel who I believe has her heart in the right place. 
The more you get to know Thea the more you understand her wanting to get away from the relationship she had with Ian. She was fun to get to know and I really enjoyed reading about the relationship she has with her best friend Tina, who is also working at Mill Grange. 
Shaun Cowlson sounds simply delightful and the more you get to know him the more he sounds like a great guy. 
I really did not like Ian. It is clear he has issues within his life and he feels like Thea is the cause of them. 
The setting of the book sounds idyllic and definitely a place I would love to visit. 
'Another book that feels like a cuddle from Jenny.
Set against the romantic backdrop of Exmoor this book helps you escape for a few hours. We meet new friends working to restore one of Exmoor's treasures.
A lovely cast of characters had me rolling my eyes at their antics and cheering for a certain couple.
Looking forward to see what else is going to happen at Mill Grange.' Goodreads
'Thea Thomas needs to get away from her old life…and the interfering ex who won't leave her alone. When she lands a job heading up the restoration of Mill Grange, a stunning Victorian manor in Devon, it feels like the perfect opportunity to start afresh…
I hadn't realised when picking this book that it was set in the lovely Exmoor, not too far from where I live. The various mentions of local landmarks, from Tarr Steps to Cold Harbour Mill, just added to the warm feeling I got from reading this great story… My first #jennykane read but definitely not my last.'  Goodreads
'Thea, smart, focused, and an expert in her field, all she wants is to successfully complete her project … and to avoid a thorn in her past that keeps popping up. Fortunately, there are far worse places to soak up a challenge than Mill Grange. Author Jenny Krane expertly wraps Thea's problems around one of the most enchanting settings of the year, and it's fascinating as she taps into the nitty gritty and some of the challenges—especially the financial—that come with large scale restoration projects.
Of course, while the landscape provides plenty of fun and tension, the real heat stems from Thea herself. Krane has written her with such a vulnerability that, when she senses the first bit of tension on the horizon, there's genuine worry. Will the project finish on time? Will she get the volunteers on her side? How will she handle her ex? Thea has a headache around practically every corner. Even so, Krane balances everything out with plenty of levity. A cast of quirky cast, small town drama, and the potential spark of romance all blend together to keep things jaunty.
A total joy from beginning to end, Midsummer Dreams at Mill Grange, unlike the titular property, needs no renovation. It's downright sweet.' Netgalley
'A lovely book set in a beautiful stately home which you can imagine yourself there as you read.' Netgalley
'Very enjoyable. Being part of a small team dealing with a local restoration project and volunteers made this book all the more enjoyable.  I know I have met a few Mabel's in my life. As with all Jenny's books she easily captures your imagination and makes you feel like you are there getting stuck in.' Netgalley 
'…Anyone who knows me in real life will tell you how quick I read under normal circumstances, but when a book really grabs me, I get even quicker. Usually, this level of speed reading is reserved for the latter pages of thrillers by authors such as Linwood Barclay and Robert Goddard. However – much to my surprise – I found myself zooming through the second half of MDAMG. I felt the same level of excitement and anticipation as I usually get from slightly faster paced books and it made me wonder why. What was it about this book that had got me excited? It had all the usual features of a contemporary romance – couples who were clearly meant to be together, obstacles in the way, a villainous ex, coincidences galore and in many ways it was inevitable that all would end well, as in this genre, it always does! However, in spite of knowing this, the pages were turning quicker and quicker. I realised that it was because there was more depth to both the characters and the stories than you often find in RomComs. There was architecture, there was history, there was archaeology, there was even a fictionalised version of Time Team (which I love!) and the villain was someone I could perceive as a genuine threat. When the explanation of his behaviour finally came, it wasn't one I'd expected, but it made perfect sense….'  R E Loten