It's interview time! Today it's the lovely Sue Fortin in the hot seat. So why not pull up a chair and join us for a cuppa and a chat?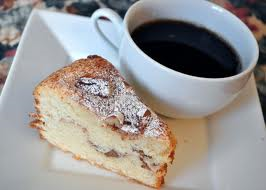 What inspired you to write your book?
I've always been interested in anything with a mystery and a touch of romance. This particular story started off as a contemporary romance when I was undertaking a creative writing course with the London School of Journalism. Margaret James was my tutor and I clearly remember her saying, it's all very nice but not much has happened. Not knowing how to fix it, I put it to one side and over the next four years revisited to see if I could make something happen. I'm not sure what clicked, but last year, something did and I knew what to do. It involved an enormous rewrite, but I definitely made something happen!
Do you model any of your characters after people you know? If so, do these people see themselves in your characters?
Not especially, the characters are usually a blend of people I know and my imagined acquaintances.
Which Point of View do you prefer to write in and why?
Up until this book I have written all my novels in the third person. This time, however, I have used the first person present. It just felt right for this particular character and as I experimented, the words seemed to flow very easily. I felt as if I really got to know my main character by writing this way.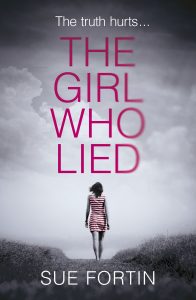 Do you prefer to plot your story or just go with the flow?
I'm a plotter. My novels are very much plot driven as I try to put in lots of twists and turns. I have to know where the story is going otherwise I would end up writing myself into a complete muddle. I have tried to write without plotting but it's rather scary!
What is your writing regime?
On an ideal day, I'd like to be at my desk by 9.30, having done the school run and had a swift tidy up at home – all the exciting things like loading the dishwasher and washing machine. My aim is to have a quick blast on social media. If I'm in the middle of writing, this really does have to be a quick blast, when I'm not under a deadline pressure, it's a more leisurely activity. I try to spend most of the day writing, up until about 2.30pm when I have to get ready for school pick up, cook the tea, help with homework etc. It doesn't always work that smoothly but I do try to stick to it.
Thanks so much for letting appear on your blog today, Jenny, it's been great answering your questions.
 ***
Links
Facebook Sue Fortin Author
Twitter www.twitter.com/suefortin1
Buy link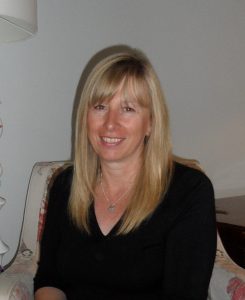 Bio
Published by Harper Collins' imprint Harper Impulse, Sue Fortin writes romance, mystery and suspense.
Sue's second novel, Closing In, became a best seller in 2014 reaching number one in the Kobo Romantic Suspense chart. Her originally self-published debut novel, United States of Love, was awarded the INDIE Brag Medallion and later when published by HarperImpulse was short-listed for the Joan Hessayon Award (2014). Sue was also short-listed for the Festival of Romance, New Talent Award (2013). Sue blogs regularly with the on-line writing group The Romaniacs.
Lover of cake, Dragonflies and France. Hater of calories, maths and snakes. Sue was born in Hertfordshire but had a nomadic childhood, moving often with her family, before eventually settling in West Sussex.
Sue is married with four children, all of whom patiently give her time to write but, when not behind the keyboard, she likes to spend her time with them, enjoying both the coast and the South Downs, between which they are nestled.
**
Many thanks for popping over to chat today Sue. Good luck with your ne novel.
Happy reading everyone,
Jenny x