This week I'm delighted to be bringing you the opening lines from Karen King's new novel, The Spanish Wedding Disaster. It sounds fabulous.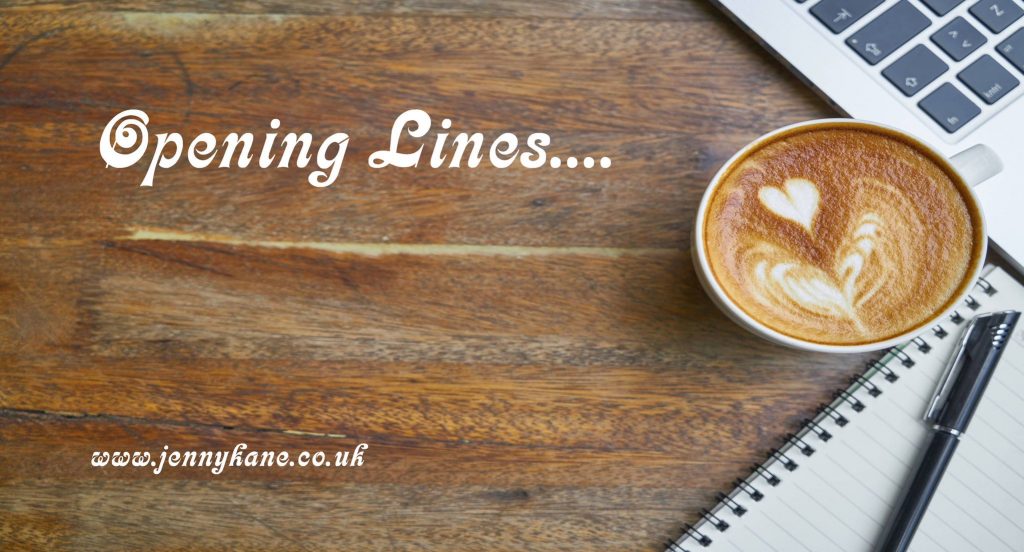 BLURB
Some people are romantics. Some aren't. When Sophie and Maddie are summoned to a mysterious, top-secret meeting by their best friend Kate's partner, and told that he's planning to whisk Kate away for a surprise wedding in Gibraltar, it's immediately clear that bubbly florist Sophie is a total romantic. And that freewheeling, purple-haired Maddie is not.
Soon, Maddie finds herself reluctantly organising venues, planners and ceremonies; trying not to think of her own memories of Andalucía, and those she's lost touch with there. Meanwhile Sophie's hoping this dreamy gesture might spur on her own boyfriend to similar plans . . . and absolutely not thinking at all about Kate's gorgeous brother-in-law-to-be.
But Kate's got no idea what's going on. And as the stress piles up and the group jet off to the sunny south, it seems it's not just Kate who might get a surprise in Spain – one that could change everything .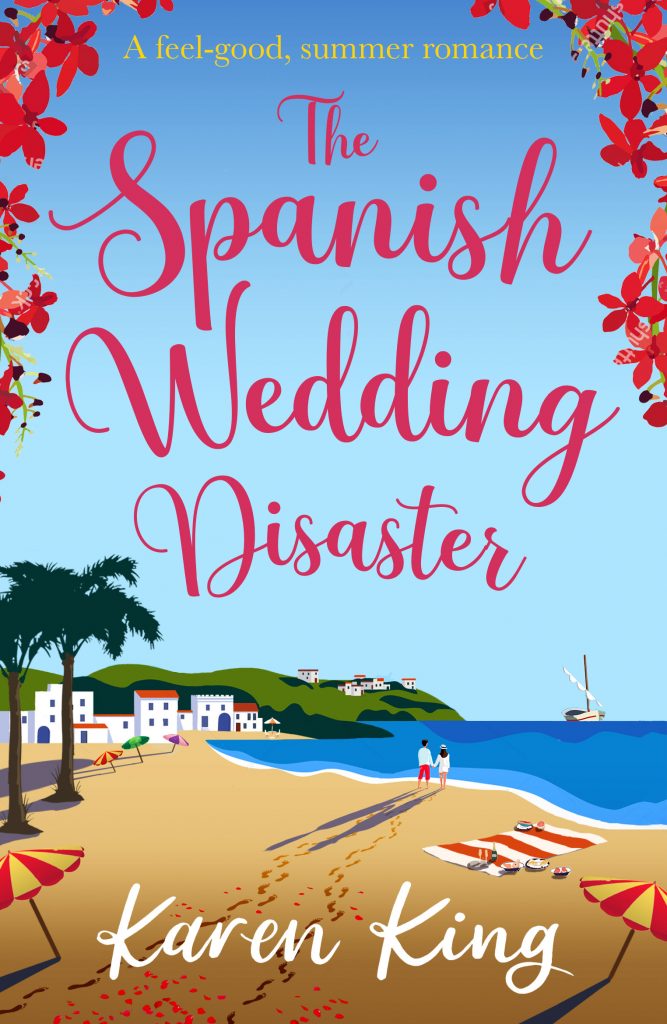 FIRST 500 WORDS
'Maddie!' Sophie shouted, as she spotted her best friend about to go into the café where they'd arranged to meet, recognising her instantly even though her shoulder-length hair was now bright purple rather than the luminous green it had been the last time they'd met. Sophie never knew what colour hair Maddie would turn up with, or what colour eyes for that matter. Her friend had glasses with a variety of frames and also often wore contact lenses, though not always the clear kind that showed her natural hazel eyes, but turquoise, honey, pearl ones –  and once she even turned up with tiger eyes.
Maddie turned at the sound of Sophie's voice, her hair blowing in the March wind as she moved to the side of the door and waited for Sophie to catch up.
Now she'd turned around, Sophie could see that she was wearing huge, red-framed glasses today. Only Maddie would be able to wear such a rainbow of colours – a three-quarter length blue, red and white striped coat over orange and black striped jeggings tucked into black Doc Martens boots decorated with hand-painted red roses – and pull it off. Sophie grinned and 'increased her pace, the wind biting her cheeks. It was bitterly cold today and she was glad of the warmth of the fur-trimmed hood of the cream parka she was wearing, over a thick pastel blue jumper, indigo jeans and black boots.
Maddie was shivering slightly, hands thrust deep into her coat pockets as she waited for Sophie to join her.
'It's so good to see you again. It's been ages!' Maddie wrapped Sophie in a big hug.
Whenever they met, no matter how long had elapsed, it always felt like they'd only seen each other yesterday, Sophie thought as she returned the hug. 'I know. I don't know where the time goes.'
'Let's go inside and have a quick catch-up while we wait for Steve.' Maddie pushed open the door of the café and scanned the room, her gaze resting on an empty table for four by the window. 'That's perfect.'
Sophie followed her, wondering what new tales Maddie had to tell. Her work as a publicist for a media agency meant a lot of travelling and meeting interesting people, whereas Sophie worked in a local florist, and while she loved the job it wasn't as exciting as Maddie's – something that Sophie was very pleased about. She preferred a quiet life. She was happy living with her boyfriend Glenn in their one-bedroomed flat in Worcester near the river, but she still enjoyed listening to Maddie's tales.
The café was waitress service, so they both pulled out a chair and sat down on one side of the rectangular black table, leaving room for Steve to sit opposite.
'I wish Kate was coming too, we haven't seen her for a while,' Sophie said, hanging her bag on the back of her chair. She left her coat on, still feeling a bit chilly even though the café…
***
Buy Link: http://smarturl.it/thespanishwedding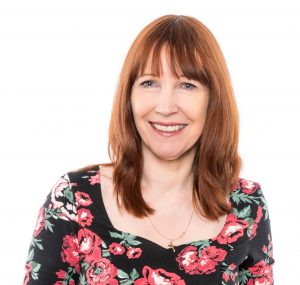 BIO
Karen King is a multi-published author of both adult and children's books. The Spanish Wedding Disaster is her twelfth published romantic novel. Her third psychological thriller The Mother In Law is out in July, and a fourth one in February 2023. She has also had 120 children's books, two young adult novels, and several short stories for women's magazines published. Her thrillers, The Perfect Stepmother and The Stranger in my Bed and her romantic novel The Cornish Hotel by the Sea became International Amazon bestsellers. Karen is a member of the Romantic Novelists' Association, the Society of Authors, the Crime Writers' Association and the Society of Women Writers and Journalists. Karen now lives in Spain where she loves to spend her non-writing time exploring the quaint local towns with her husband, Dave, when she isn't sunbathing or swimming in the pool, that is.
Many thanks for sharing your opening lines today, Karen.
Happy reading everyone,
Jenny x