Today, I am delighted to be able to share the cover for the fourth novel in my medieval crime/ mystery series,
The Folville Chronicles
Outlaw Justice
Continuing the story of Mathilda of Twyford- now Lady Mathilda de Folville – Outlaw Justice takes another peep at the seven Folville brothers, from Ashby Folville in Leicestershire- and weaves a story around their real life crimes and adventures.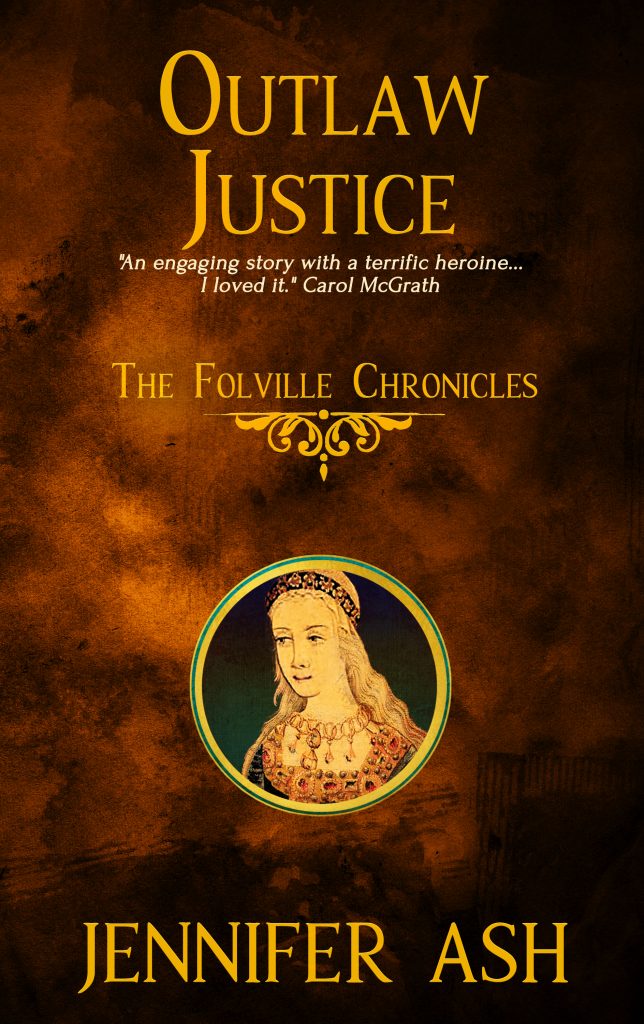 I hope you love the cover as much as I do. It fits so perfectly with the rest of the series!
I'm not going to give any spoilers… but here's the blurb to whet the appetite…
Blurb – Outlaw Justice
England, 1331: Corrupt official, Sir Richard de Willoughby, has been appointed Justice of the Peace, with powers to hunt – and kill – those who oppose him. First on his list? The notorious Coterel brothers and their associates – the Folvilles…
The Folvilles must decide whether to flee into outlawry or take the law into their own hands – but is killing de Willoughby really the answer?
Robert de Folville is keen to dispose of the justice, but Robert's ingenious wife, Mathilda, has a plan… one that could potentially rid them of Willoughby and yet see them escape the hangman's noose. But these are tumultuous times and Mathilda must first put herself at great personal risk. Could the tale of a missing noblewoman, overheard by chance, be the key to solving a problem of life or death?
A gripping tale of real-life Robin Hoods, Outlaw Justice is the latest in the critically acclaimed 'The Folville Chronicles' series by Jennifer Ash.
***
Following on from The Outlaw's Ransom, The Winter Outlaw and Edward's Outlaw – Outlaw Justice can be read as part of the series, or as a standalone novel.
Publication date will be announced soon!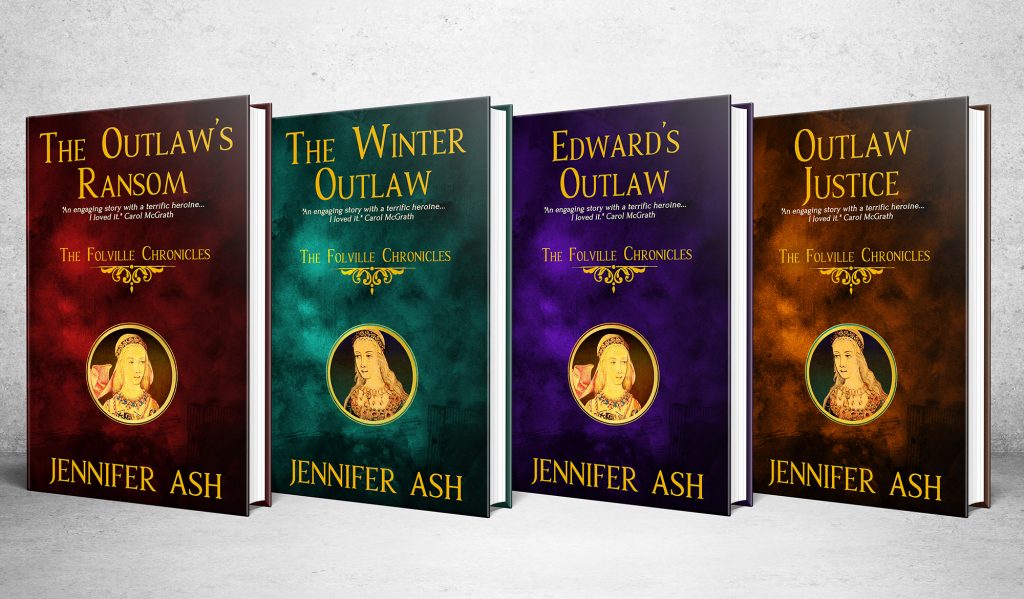 Happy reading,
Jenny xx