Welcoming my good friend, business partner, and all round lovely person, Alison Knight, to my place today.
Put your feet up and enjoy the 'Opening Lines' from her brand new novel- Mine.
Over to you Alison…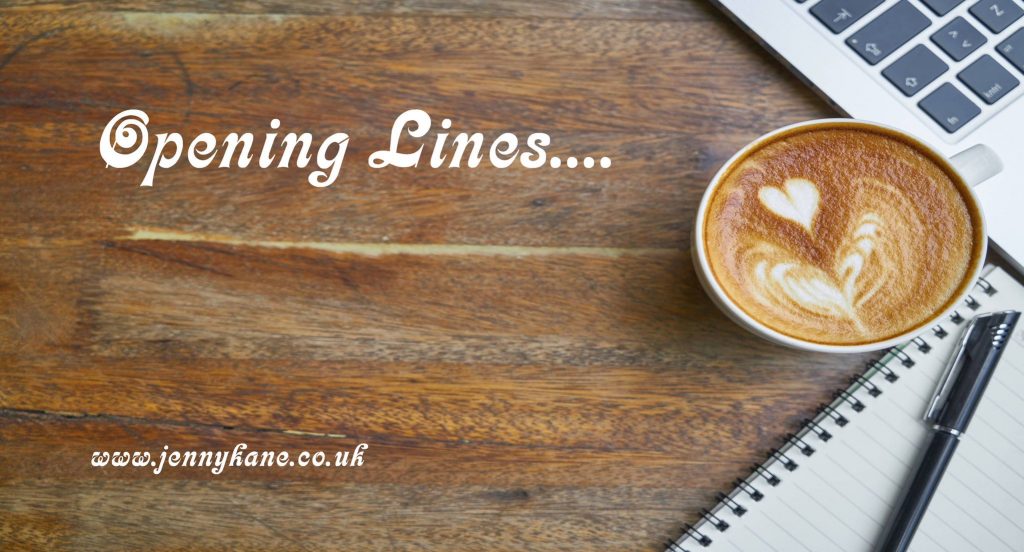 I'm delighted to be Jenny's guest today and to share with you the opening lines of my book, Mine, which was published by Darkstroke Books on the 25th November. This novel is very personal for me as it is based on real events in my family. I'm the only one left who can tell this story. It is set in London in the late 1960s and shows how ordinary people ended up in an extraordinary situation.
I wrote it as fiction rather than memoir because much of what really happened is lost. I therefore used memories, newspaper cuttings, court papers and knowledge of the culture of the time to piece together what might have happened.
This was the hardest thing I've ever written, but I also think it's my best work yet. I hope I've done the story justice and brought the people involved to life so that the younger generations of my family can get to know a bit more about the people involved. I can't say much more than that without giving away spoilers! All I can say is that writing Mine has given me the opportunity to understand things that I was too young to realise at the time. The people involved were victims of the prevailing attitudes of their times. If the same things happened in today's world, I believe the outcome might have been very different.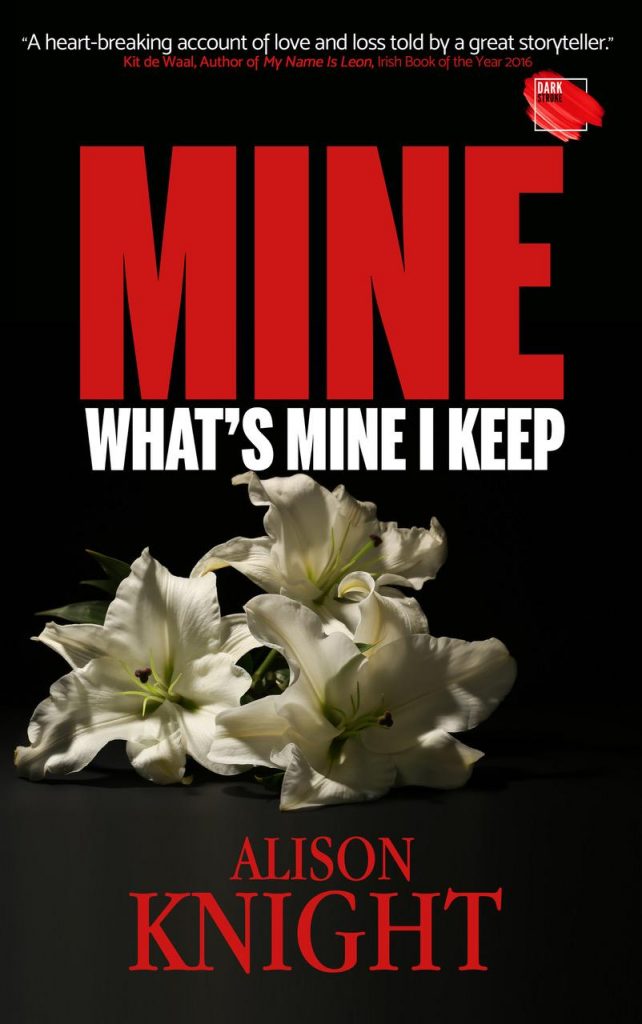 FIRST FIVE HUNDRED WORDS 
Bow Church, East London, October 1968
A jangling siren broke through into the quiet interior of the church, disturbing hushed conversations.
"What's all that noise?" asked Lily's mum. "It sounds like it's going to come through the flipping door."
Lily kept her attention on the stained-glass window behind the altar, watching as the soft autumn sunlight made the blues and yellows glow. She felt so alone in the midst of her extended family as they gathered for her youngest sister's wedding. Her husband Jack was driving the wedding car, so Lily sat beside her mother in the pew reserved for the close family of the bride.
"It's an ambulance," she said as its strident warning got louder and louder and then dwindled away as it sped past the building on its way to save some poor soul's life. "Or maybe a police car, I don't know. Either way, someone's in trouble."
She felt like rushing out of the church and chasing after it – to get them to take her away and lock her up in a ward or even a prison cell. Maybe then she might find some peace. Instead she had to stay where she was, acting as though everything was all right. But it wasn't. There was nowhere she could go to forget about what a mess her life had become – at home she was losing every battle and at work she was terrified everyone would find out what a bloody mess she'd made of everything. She was so ashamed. It wasn't supposed to be like this.
She hadn't been happy when her daughter Beverley had decided to hide at the back of the church with her three-month-old baby. If she had to come to the wedding at all, they ought to stick together, hold their heads up high and brazen it out. By hiding in the back, Beverley was accepting that her illegitimate child was something shameful. If she was determined to keep her, Lily told her, she should be prepared for the stares and the comments because they weren't going to go away. But she'd lost that battle with her daughter as well. She's mine, Bev had said, and I'm not giving her up. Now everyone would be whispering about how the teenager and her baby had been banished to the back of the church.
Anyone looking at Lily at this moment would think she was a model of calm. Pride wouldn't let her show just how spitting mad she was, but her hands shook as she smoothed out an imaginary crease in her new tailored dress, then fiddled with the carnation pinned to the matching jacket. Lily knew she looked good. She worked hard to make sure she always did. But she couldn't find any joy in it today. She took a deep breath, trying to dispel the huge knot of butterflies in her stomach.
She had a headache. It had been there for weeks, squeezing her temples, making her eyes hurt. From the back of the church she heard a …
***
BLURB- Mine by Alison Knight
"What's mine, I keep."
London, 1968.
Lily's dreams of a better life for her family are shattered when her teenage daughter refuses to give up her illegitimate child. It doesn't help that Lily's husband, Jack, takes their daughter's side.
Taking refuge in her work at a law firm in the City, Lily's growing feelings for her married boss soon provides a dangerous distraction.
Will Lily be able to resist temptation? Or will the decisions made by these ordinary people lead them down an extraordinary path that could destroy them all?
Mine – a powerful story of class, ambition and sexual politics.
Award-winning author of My Name is Leon, Kit de Waal, said this about Mine:
"A heart breaking account of love and loss told by a great storyteller. Alison takes you into the heart of the tragedy with compassion, wit and even humour. A beautiful story."
BUY LINK: mybook.to/mineknight
 ***
INVITATION TO AN ONLINE BOOK LAUNCH: On Saturday 28th November 2020, Alison will be joining four other authors for a joint event via Zoom called Darkstroke Defined: The five writers will talk about their new books, read extracts and answer questions. For your free ticket, go to: https://www.eventbrite.co.uk/e/darkstroke-defined-tickets-125793372363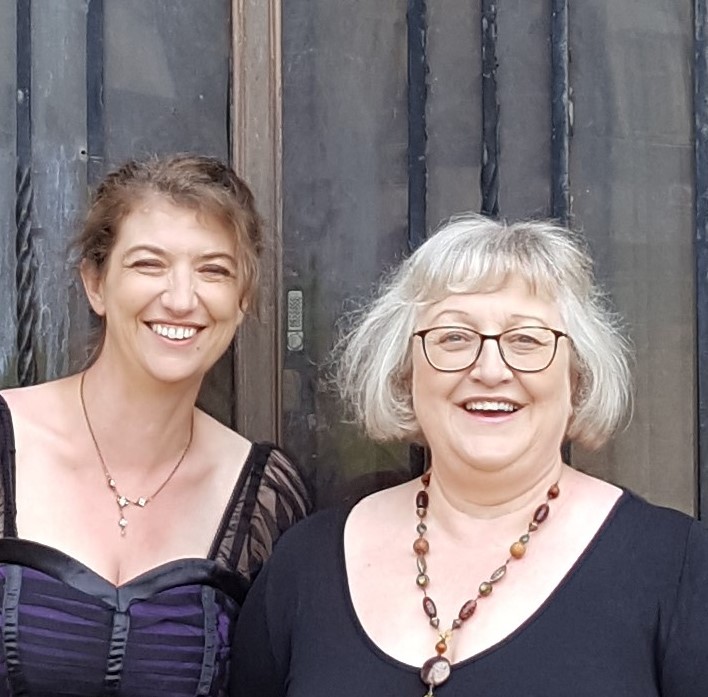 BIO-
Alison has been a legal executive, a registered childminder, a professional fund-raiser and a teacher. She has travelled the world – from spending a year as an exchange student in the US in the 1970s and trekking the Great Wall of China to celebrate her fortieth year and lots of other interesting places in between.
In her mid-forties, Alison went to university part-time and gained a first-class degree in Creative Writing at Bath Spa University and an MA in the same subject from Oxford Brookes University, both while still working full-time. Her first book was published a year after she completed her master's degree.
Mine, published by Darkstroke Books is a domestic drama set in 1960s London based on real events in her family. She is the only person who can tell this particular story. Exploring themes of class, ambition and sexual politics, Mine shows how ordinary people can make choices that lead them into extraordinary situations.
Alison co-manages Imagine Creative Writing with Jenny. She teaches creative and life-writing, runs workshops and retreats as well as working as a freelance editor. She is a member of the Society of Authors and the Romantic Novelists' Association.
She lives in Somerset, within sight of Glastonbury Tor.
SOCIAL MEDIA LINKS – ALISON KNIGHT
www.imaginecreativewriting.co.uk
www.darkstroke.com/dark-stroke/alison-knight/
www.facebook.com/alison.knight.942
@Alison_Knight59 on Twitter
Many congratulations on your new novel, Alison,
Happy reading everyone,
Jenny xx