Today I'm delighted to welcome my friend, and fabulous romance writer, Rachel Brimble, to my blog to talk about her new novel.
Over to you Rachel…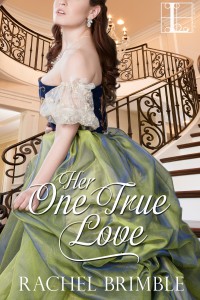 The Victorian era…why I love it
Her One True Love is my fourth Victorian romance with eKensington/Lyrical Press. I adore the Victorian era because so much more than the potential for romance inspires me from that time.
All my Victorian romances are set in and around the famous city of Bath, England––which is just a short thirty minute drive from where I live. During the late 19th century, there were many social, economical, industrial and even sexual changes happening. The first whispers of the women's revolution had begun to circulate…not that many men noticed until around 1903 when The Women's Social and Political Union was founded.
The leaders and supporters of the group began to cause a stir––marching and petitioning for their right to vote. This is marked as a hugely significant and respected time for women. Men had no choice but to sit up and take notice.
But the actual change in women and how they were viewed started years before the press and public were forced to listen to what they had to say.
The battle for young women to have a happy home, work and social life was a hard one and it is the dilemmas they faced that I love to explore. Each of us is faced with temptations (or decisions) every day and I, for one, am guilty of too often making the easy, expected, even socially acceptable, choices.
My books tend to be about the women who do the exact opposite. What better way to earn a living than to create a woman you would like to be? Someone whom you admire and want to see succeed in her chosen vocation, romance or spiritually satisfying path?
Her One True Love centres around Jane, whose story began in my third Victorian romance, What A Woman Desires. Even though both books can be read stand-alone, whenever Jane appeared on the page, I knew she deserved her own story.
Jane has been a dutiful daughter to her overbearing parents for many years, but when the story opens they have both passed and the family's estate is being ran by Jane's sister and her husband.
The time for Jane to finally break free is now. With a raw, unrequited heartbreak fuelling her need to leave her small village of Biddestone, Jane heads to Bath to seek her true destiny…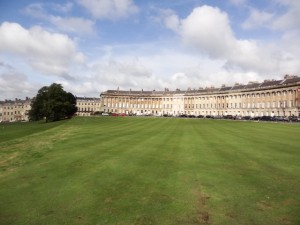 I love writing flawed, complex but ultimately, deeply emotional women striving for more. I hope you like to read about them too!
Her One True Love Blurb:
She Can't Forget Him…  Jane Charlotte Danes has loved the squire of her idyllic country town for as long as she can remember. He is good, kind, and alluring beyond words… and he chose to marry another. Tired of dwelling on her futile longings, Jane plans a move to Bath, where she dreams of a new beginning. But the man who has so imprisoned her heart is only a few steps behind… He Can't Let Her Go… Until now, Matthew Cleaves has endeavoured to meet the responsibilities of his position with dignity and good spirits–including his dutiful marriage. But when his wife leaves him for another man, Matthew is at last free to pursue his one true love. Only one vital question remains: will the captivating, stubborn, beautiful Jane allow him the challenge, and the pleasure, of winning her back?…
Buy Links:
http://www.amazon.co.uk/dp/B010JYVX66
http://www.barnesandnoble.com/w/her-one-true-love-rachel-brimble/1122226549?ean=9781601832771
https://store.kobobooks.com/en-us/ebook/her-one-true-love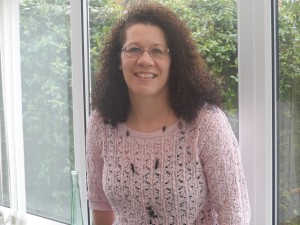 Bio:
Rachel lives with her husband and two teenage daughters in a small town near Bath in the UK. After having several novels published by small US presses, she secured agent representation in 2011. Since 2013, she has had five books published by Harlequin Superromance (Templeton Cove Stories) and recently signed a contract for three more. She also has four Victorian romances with eKensington/Lyrical Press.
Rachel is a member of the Romantic Novelists Association and Romance Writers of America, and was selected to mentor the Superromance finalist of So You Think You Can Write 2014 contest. When she isn't writing, you'll find Rachel with her head in a book or walking the beautiful English countryside with her family. Her dream place to live is Bourton-on-the-Water in South West England.
She likes nothing more than connecting and chatting with her readers and fellow romance writers. Rachel would love to hear from you!
Links:
Facebook Street Team – Rachel's Readers
***
Thanks Rachel- great blog. I love Bath!!
Happy reading,
Jenny x