It's time for another instalment of my blog series, 'My First Time'. Today I'm delighted to welcome Mggie Cammis to my site. Over to you Maggie…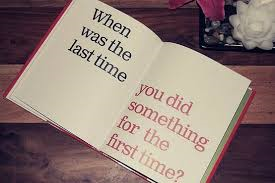 Can you remember writing the first story you actually wanted to write, rather than those you were forced to write at school? What was it about?
I have vague recollections of a torrid story concerning a stolen horse and a damsel in distress but to be honest, I can't remember writing many stories except for homework. I was far too busy reading. When the writing bug finally bit, I jumped straight in with a novel, which had an incestuous relationship at its heart. (I have no idea where that idea sprang from, but the characters just took up the story and ran with it.) Perhaps a little ambitious for a first attempt. It languished at the bottom of a drawer for years, too embarrassed to show its face.
What was your first official publication?
About ten years ago I entered a Writer's News competition for a personal memoir. Mine was about my experiences working as a teenager in a liquorice factory in the late 1960s. I was thrilled when it won! The article was later published in a local magazine and it's now available to read on my blog: The liquorice fields of Pontefract                                                                                                                       
My first published fiction was my novel 'No News is Good News', published by Accent Press. It's set in the exciting world of 24-hour rolling news, and concerns a young editor whose career is compromised by an intriguing storyline.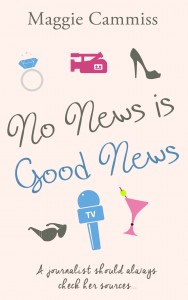 Eleanor was gearing up for marriage when her boyfriend Daniel rejected her without explanation and disappeared. Four years later, she has thrown herself into her hectic career as a TV news editor. She is happy and successful and has definitely moved on.
That is, until Daniel returns with a brand-new fiancée on his arm and Eleanor's golden chance turns to be not as shiny as she had first anticipated.
What affect did that have on your life?                
The competition win confirmed my suspicions – maybe I could write after all. The publication of the novel endorsed them.
Does your first published story reflect your current writing style?                                                                  
No. That first novel attempt was littered with purple prose! I've learned a lot in the intervening years and it's taken a lot of practice to find my own style.
What are you working on at the moment?
As well as the final edit of novel number 2 – working title 'Background Feature' – I'm well into the third, which is a complete departure, covering very different subject matter. It deals with some of the issues surrounding women of a certain age. My age. With added humour, of course.
***
Buy links to your first published story (if still available) and links to your latest book. http://maggiecammiss.com/non-fiction/the-licquorice-fields-of-pontefract/
http://www.amazon.co.uk/No-News-Good-Maggie-Cammiss/dp/1783757035/ref=sr_1_1?s=books&ie=UTF8&qid=1452605212&sr=1-1&keywords=no+news+is+good+news
https://www.accentpress.co.uk/maggie-cammiss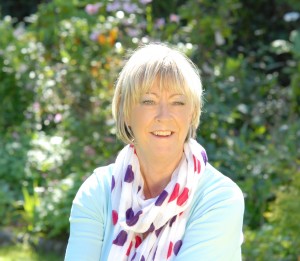 Author Bio and links
Always an avid reader, the first years of my working life were spent in public libraries. Later, I moved into film archives, and in 1989 joined Sky News when the channel first launched. At the end of 2005, after more than ten years as Head of the News Library, I left London with my partner – now my husband – to see what life outside the M25 had to offer. We settled in Norfolk, I joined the Cutting Edge Writers group and started to write seriously.
I came away from the hectic environment of a 24-hour rolling news channel with a gift: masses of background material for a novel. No News is Good News was published by Accent Press in December 2014. In 2012 I entered the NaNoWriMo challenge to write a novel in a month and succeeded with the first 50,000 words of a second novel, with a similar setting, which is now in its final edit. A third novel, with a different theme, is in progress. I also write short stories, some of which I read on local radio, and our writing group has just published an anthology of our work.
https://www.facebook.com/maggiecammisswriter/
https://twitter.com/maggiecammiss
 ***
Great interview! Thanks Maggie.
Happy reading,
Jenny x