As I approach my 50th birthday, I've decided to share 50 different thoughts, tips, snippets from my life – plus some general dos and don'ts, moans and groans – in list form.
I'm diving straight in today with –
5 THINGS THIS WRITER COULDN'T DO WITHOUT
Luck
This should never be underestimated. And while you can make your own luck to some extent, (by working hard and paying attention to the world around you so you are aware of the opportunities out there), pure chance can make a huge difference to life.
Of course – luck isn't always good, and I've had my fair share of bad luck – but often it's a positive thing.
My first piece of luck came when I was 3 days old – I was dying – there was nothing that could be done. My father – a truly wonderful man for so many reasons – wouldn't give up, and went from doctor to doctor, hospital to hospital, until he found someone willing to do something – anything – to try and save me. As luck would have it, a locum – fresh out of training – had heard of an experimental drug that might help me. To cut a long story short, he got hold of some and risked his whole career to administer it. If he hadn't I'd not be here. I have no idea who he was- but THANK YOU!

Anyway- to back to the writing…
My first piece of good luck in the writing world came at the very beginning of my career. Without it, I would not have become a writer.
As many regular readers of this blog will recall – I wrote my first short story, almost 18 years ago, on a serviette in a cafe. The need to write that day was a whim that came from nowhere- and to this day, I don't know where the idea for that (erotic) story came from.  At the tender age of 33, it was the first story I'd written since school. I only sent it off to a short story publisher to stop a friend from nagging me to do something with it. It didn't cross my mind that the story would be taken. But it was.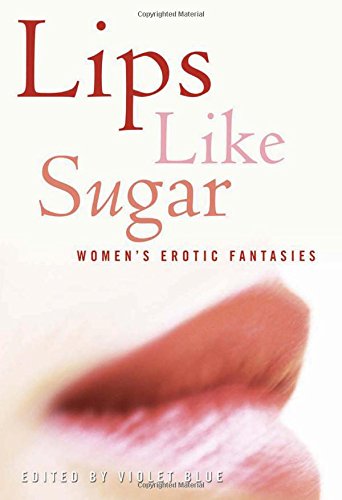 If another editor, rather than the fabulous Violet Blue, had read it, they might not have liked it – if I'd picked a different anthology to sub to, then it may not have got anywhere. I knew nothing of the business at all –  I'd employed the eenie-meenie-miney-mo technique when it came to picking who to send the story to.
Yet – luck was on my side – and suddenly, thanks to my story 'Jen and Tim' and Cleis Press, who published the very adult collection, Lips Like Sugar – I suddenly had a brand new – and very unexpected – hobby. Six months later, it had become a career.
Another example of luck came not long after the publication of my part crime/part romcom novel, Romancing Robin Hood. If it hadn't been picked up by a random Amazon advertising hit due to a mistake by my publishers, it wouldn't have been noticed by the team relaunching the 1980's TV series,  Robin of Sherwood  – they wouldn't have looked at the novel and discovered my fascination with the series  – and so wouldn't have invited me to their convention- and so I wouldn't have been asked to try to write for them.
One or two more miracles later, and now I'm their chief writer. (Thank you Barnaby Eaton-Jones, The Carpenter Estate and Spiteful Puppet)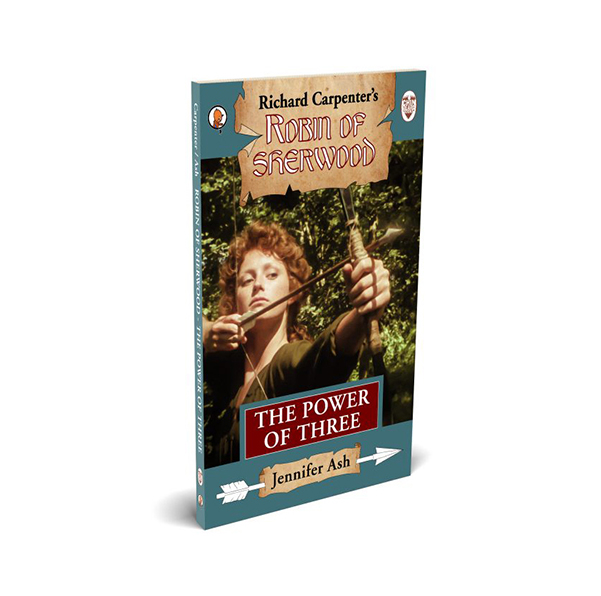 My family and friends
It's quite simple – I couldn't do this without my family and friends help, support and love.
The people I love are amazing. Enough said.
An insane, nonstop imagination
I've always had a nonstop imagination. Long before I had ideas about writing for a living, I was a day- dreamer.  This was a survival instinct thing throughout my childhood. I was forever working out escape scenarios from the bullies at school – and that developed into me working out every conceivable way anything could go wrong for the rest of my life! I generally know how to cope with problems when they arrive, because I've worried about them in advance.
This forever asking questions of every situation now serves me very well when I'm constructing plotlines. I use it to ask myself how every character would behave and every point of conflict would pan out.
I have so many ideas for novels, scripts and short stories, that there is a queue of stories awaiting my attention at all times – each clamouring for their turn to see the light. I dread the day my ideas dry up!
Coffee – black (Strong – none of this Mellow Birds cobblers)
My fuel. Without it I simply don't operate.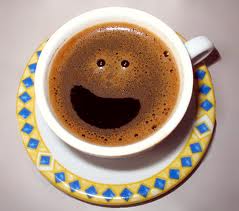 Readers
My lovely readers – THANK YOU ALL.
Without the people who take the time to read my stories, I'm simply a person who plays with words.
Over the last 17 (almost 18) years, I've developed a solid fan base/ readership for all three of my pen names – and I appreciate each and every one of them.
SO – that's the first list done! That means there are nine more to come!
You have been warned!
Jen xx