It's Day 5 of my Blowing the Dust Off series. Today we are in the company of the fabulous Rachel Brimble. She is taking a peck at her Victorian romance, The Temptation of Laura.
Go grab a cuppa, sit down, and enjoy…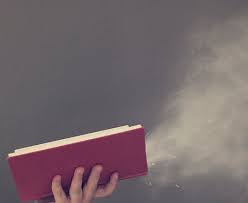 The Temptation of Laura…
Despite the title of my second Victorian romance, The Temptation of Laura is not so much about the temptation of Laura herself, but the temptations life throws at her, the hero and many of the secondary characters. Temptation is all around us and more often than not, that temptation could be perceived as opportunity. It's fear that holds us back from surrendering or resisting.
The book is set against the backdrop of Bath's theatre world during the late 19th century. There were many changes happening, socially, economically and sexually during this time. The first whispers of the women's revolution had begun to circulate…not that many men noticed until around 1903 when The Women's Social and Political Union was founded.
The leaders and supporters of the group began to cause a stir––marching and petitioning for their right to vote. This is marked as a hugely significant and rightly respected time for women at the time. Men had no choice but to sit up and take notice when so many women banded together and refused to be ignored.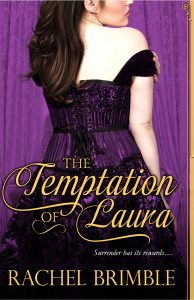 This leads me to the question of temptation…I love exploring this theme and all the imaginings it conjures. Each of us is faced with temptations (or decisions) every day and I, for one, am hugely guilty of making the easy, expected, even socially acceptable decision. My books tend to be about the women who do the exact opposite. What better way to earn a living than to create a woman you admire and want to see succeed in her chosen vocation, romance or spiritually satisfying path?
Laura's story began in book one of my Victorian series with eKensington when she appeared as a secondary character in The Seduction of Emily. It wasn't long before I knew she deserved a richer, more in-depth story of her own. As a prostitute struggling for a better life…a dreamer who longs to be onstage, I sensed Laura would be a joy to write and spend some time with over the course of 85,000 words. She didn't let me down J
Hope I've 'tempted' you to read the book!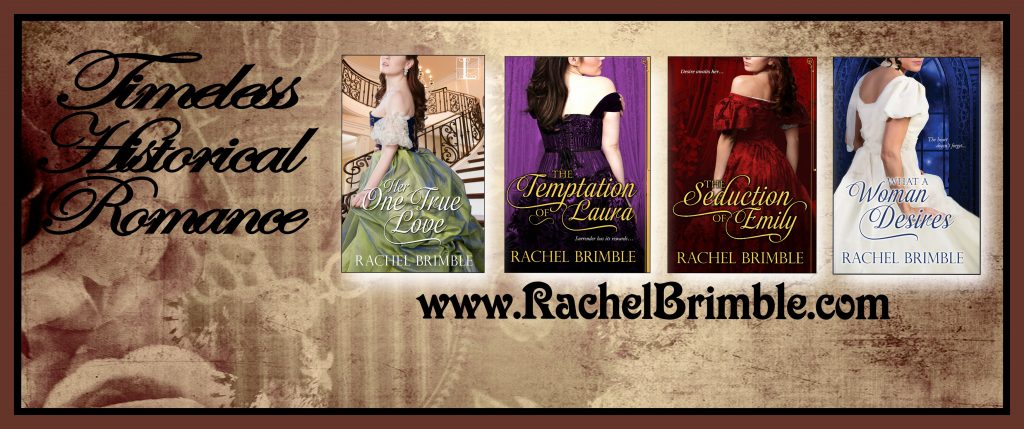 Here's the blurb & buy links:
Laura Robinson has always been dazzled by the glamour of the stage. But perhaps acting and selling one's favors are not so different—for Laura must feign pleasure with the men she beds to survive. Now, with her only friend at death's door and a ruthless pimp at her heels, escaping her occupation seems impossible. Hoping to attract a gentleman, she attends the theater. Yet the man Laura captivates is no customer, but a rising star and playwright…
Adam Lacey has been driven to distraction since the moment he saw Laura. She is his ideal leading lady come to irresistible life—and so much more. Certain they can make the perfect team on and off stage, he is determined to win her heart—and discover her story. But that is precisely what Laura fears. And she has no idea that Adam harbors shameful secrets of his own. Will the truth free them to love—or destroy all their dreams…?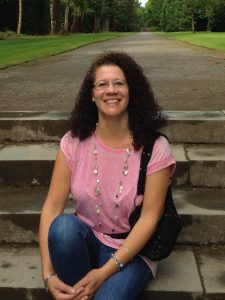 Bio:
Rachel lives with her husband and two teenage daughters in a small town near Bath in the UK. After having several novels published by small US presses, she secured agent representation in 2011. Since 2013, she has had seven books published by Harlequin Superromance (Templeton Cove Stories) and an eight coming in Feb 2018. She also has four Victorian romances with eKensington/Lyrical Press.
Rachel is a member of the Romantic Novelists Association and Romance Writers of America, and was selected to mentor the Superromance finalist of So You Think You Can Write 2014 contest. When she isn't writing, you'll find Rachel with her head in a book or walking the beautiful English countryside with her family. Her dream place to live is Bourton-on-the-Water in South West England.
She likes nothing more than connecting and chatting with her readers and fellow romance writers. Rachel would love to hear from you!
Links:
Facebook Street Team – Rachel's Readers
Amazon Author Page:
https://www.amazon.com/Rachel-Brimble/e/B007829ZRM/ref=sr_ntt_srch_lnk_1?qid=1490948101&sr=8-1
Goodreads:
https://www.goodreads.com/author/show/1806411.Rachel_Brimble
 Many thanks Rachel, fabulous stuff.
Don't forget to come back tomorrow to see what Jane Jackson is tempting us with.
Happy reading,
Jenny xx