It's Day 6 of my 'Blowing the Dust Off' series of blogs. Today the lovely Jane Jackson is reminding us about her excellent novel, Eye of the Wind.
Grab a cuppa and enjoy…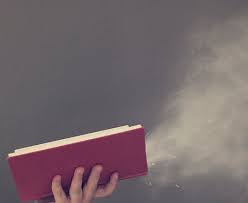 Thanks so much for inviting me onto your blog, Jenny.  Your brief was that guests should choose one of their books published at least two years ago.  I have chosen 'Eye of the Wind.' I'm passionate about the characters, story and background in every book I've written, but this one is a special favourite.  Why?  Because Melissa and Gabriel have no choice but to keep secrets, from their families and each other.  As the attraction between them grows, this creates enormous tension which is tough for them, but makes a gripping story.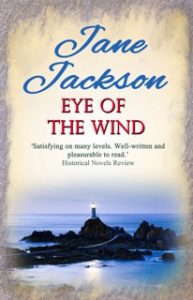 As a professional writer for over four decades with thirty-two books published, I've learned a lot about my craft. A strong plot is important. But for me character comes first.  The characters drive the story and if they don't grab and hold your interest, you're not likely to read on. There are so many new books published every week all begging for your attention.
One thing I learned to do (and passed on to my students when I was teaching the craft of novel writing) was give main character/s something to hide, something to protect, and something to overcome.  This gave them greater depth, made them more real, while adding tension and conflict to the story.  Something else I learned as a people-watcher –not nosiness but vital research – is that the reason someone gives for choosing a particular course of action might seem reasonable and logical. But that's never the full story. Look deeper and you'll see that there's more behind it, a pay-off that gives them something they want and feel they don't have.
e.g.  Jo buys a lottery ticket every week and tells her family all the things she would do for them if she won. Taken at face value Jo's reason for doing the lottery is so she can be generous. But her underlying motive is to control her family by making them grateful to her.  And this is because she feels unappreciated, taken for granted.  I'm not suggesting that every time you meet someone you should second-guess their actions and behaviour, but occasionally looking a bit deeper can give you some terrific ideas for aspects of character.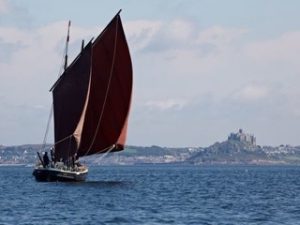 Writers are often asked where they get their ideas from, what inspires them.  Mine come from where I live – a creek-side village close to the third largest natural harbour in the world.  Cornwall is an island within an island and has a long and varied history. When copper mining was at its height, tiny Gwennap parish was the wealthiest area in the world.  The Packet Service based in Falmouth carried mail all over the globe and brought back bullion from British-owned sugar, coffee and tobacco plantations.  News of victory against the French at Trafalgar, and the death of Admiral Lord Nelson, was carried ashore at Fish Strand Quay in Falmouth by Lt Lapenotiere, who hired a post chaise to take him to London.  The first trials of nitro-glycerine, invented by Alfred Nobel, took place at Falmouth docks.  William Bickford, a leather currier living in Truro, invented the first safety fuse for use in Cornish mines and quarries.  These backgrounds, and more, have featured in my books.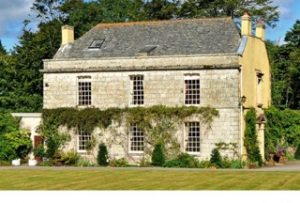 I hope you enjoy this excerpt from 'Eye of the Wind.'
Her gaze was clear and candid, and a tiny frown puckered her forehead. 'You sound different.'
He smiled briefly. 'Not used to talking.'
'No, I don't mean your voice: I mean your mode of speech.'
He bent his head, clenching his teeth as tension cramped his gut. In France, speaking only Breton, his disguise a matter of life and death, it had been easy to remain in character. But here in his home county and with her… Looking up he shrugged. 'You're right, miss. I used to work closely with the master and I wanted to better myself. Picked up his way of talking. No offence intended.'
'No, no, I didn't mean – it was not a criticism, Gabriel, merely an observation. But one I should not have made.'  Embarrassment had smothered her suspicion.
Torn between relief at avoiding potential danger and anger at his carelessness, he deliberately steered the conversation away from the past.  'May I wish you well for tomorrow?'
She drew a deep breath then blurted, 'I'll be glad when it's over.'
'No need to be nervous. You know what you're doing.'
'I hope so.' It was heartfelt, anxious. After a moment she admitted, 'My uncles don't share your confidence.'
'You know why, don't you?'  He saw concern cloud her face. 'You are attempting something men believe can – should – only be done by another man.' One corner of his mouth lifted in brief irony. 'This is a severe threat to their dignity.'
She was silent then tossed her head. 'If their dignity is so fragile it must rest on very shaky foundations.'
'It does,' he confided. 'And that is a secret all men would prefer to remain hidden.'
'Her eyes widened. 'Really?  No, you are not serious.'
'Indeed I am.'
Seeing his rueful smile, she gasped and blushed, covering her mouth with her fingertips. 'You should not say such things.'
'Perhaps. But there will be occasions when you find that knowledge helpful.'
Watching her visible struggle as she recollected herself and withdrew from his unexpected and startling candour he realized that, despite being out in society, she had not acquired the usual veneer of arch sophistication he would have expected in a young woman of her background. And found himself fiercely glad.
She cleared her throat. 'About – about the wood…'
It was a deliberate if reluctant retreat from an intimacy he should have resisted. Gabriel knew he must let her go. He turned away and set the basket on the ground.  'Why don't you take a day or two to think about it, miss?'
'But what you said – about the other trees being more valuable. Would they really raise a lot of money quickly?'
Watching her blush deepen and her lashes flutter down as she realized how much her question revealed, Gabriel wondered just how desperate a financial crisis her father had left her to deal with.  Picking up the last stone he began tying it onto a corner of the canvas, careful not to look at her.
'They would, miss. And with proper management these woods will still be generating income a hundred years from now.'
'Truly?' She sounded stunned. 'Thank you, Gabriel. Thank you very much.'
His hands grew still as he watched her walk quickly away up the path, her long stride peculiarly graceful, self-consciousness forgotten now she had so many more important matters to occupy her.
That evening after washing himself and his filthy shirt, he shaved carefully. With no mirror he had to work by touch alone. It took a long time, and he did not dare go too close to the wound on his throat. But the honey had done its work and healing had begun. Smearing a fresh cloth with the sweet-smelling salve he bound up his throat once more. Passing a hand over his almost-smooth jaw when he had finished, he smiled. No doubt Berryman would shudder at his efforts. But not only did he feel cleaner than he had for months, he also felt ridiculously proud.
When the men assembled at midday, the overnight rain was just a memory. The sun shone from a sky the colour of cornflowers dotted with thistledown clouds. Word that Francis Tregonning was dead and his wife ill had spread like flames in a gale. All were anxious about the yard and their jobs.
Melissa rode into the yard on Samson. Wearing her black habit and a small beaver hat with narrow rolled brim over her upswept hair, she was very pale but appeared calm as she dismounted. Standing near the back, his arms folded, Gabriel watched her fasten the rein to an iron ring, her fingers trembling. Remaining here was sheer madness. If he cared now in just this short time…Was he not in enough peril?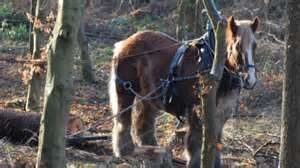 'Eye of the Wind'   by Jane Jackson. Accent Press 2013. £1.99.
Kindle link:  http://amzn.to/2qiGcOw
Paperback available from third party sellers.
Reviews:  'A first-class historical novel … coupled with a gripping story-line.'    Western Morning News.
'Satisfying on many levels, well-written and pleasurable to read.'   Historical Novels Review.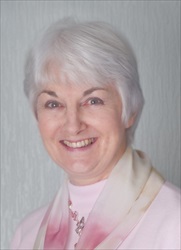 Author bio:  Jane Jackson's first book was published in 1976. She wrote fourteen romances for Harlequin, ten romantic historical novels, and will soon complete the eighth of her Polvellan Cornish Mysteries writing as Rachel Ennis. She has been shortlisted for five major awards.
She taught the craft of novel writing for twenty years and was delighted and privileged to see eleven former students become professional novelists.  Happily married to a Cornishman, with children and grandchildren, she has lived in Cornwall all her life finding inspiration for her books in the county's scenery, history and people.  Her hobbies are reading, coastal walks, baking, vintage vehicle rallies – and reading.
www.facebook.com/PolvellanCornishMysteries
Twitter: @JJacksonAuthor
***
Thanks every so much Jane. Great blog!
Come back tomorrow to discover which book Alison Rose is blowing the dust off.
Happy reading,
Jenny xxx