PRESS RELEASE AND BOOK LAUNCH!!!!
Another Cup of Coffee
Jenny Kane
Published by Accent Press Ltd, (September 18 2014, price £7.99 (paperback ISBN 9781783751129. eBook ISBN 9781909840874
FROM BONDAGE TO BARISTAS
After a decade of writing successful erotica, mum-of-two Jenny Kane has turned her from kink to coffee to launch her first women's fiction novel.
Another Cup of Coffee tells the story of a successful businesswoman Amy Crane, who is forced to face her broken-hearted past when a mysterious mixtape lands on her doormat.
Set around coffee shops, where Amy and her friends used to meet, Another Cup of Coffee is partly-inspired by Jenny's own relationship with her local coffee shops, where she has spent many hours with her laptop writing her raunchy reads. Her first erotic stories were published in 2004 under the name Kay Jaybee earning her a reputation as the 'Queen of Kink' with such novels as The Perfect Submissive trilogy.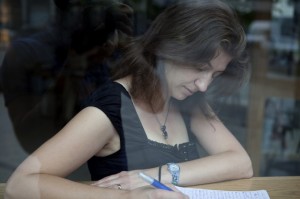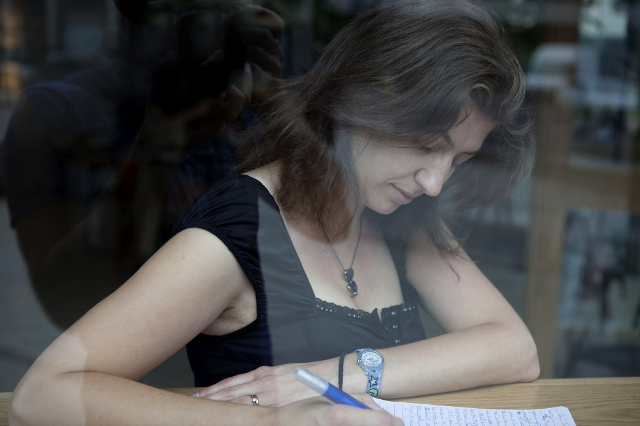 But last year Jenny felt it was time for a change of style and secured a book deal with award-winning publishers Accent Press, who were impressed with her style of writing. Another Cup of Coffee was released in eBook earlier this year and will be launched in paperback on September 18. Her second novel Romancing Robin Hood is also due out in eBook in September.
Jenny explains: 'Another Cup of Coffee was inspired by a decision that I didn't make when I was an archaeology student many years ago. For 13 years the plot for this story bubbled away at the back of my mind, but somehow there was never time to actually write it down.
'I was very nervous as I wasn't sure if I could write mainstream fiction as well as stories of spanking and domination, and knowing I'd have to build up a new readership all over again was daunting, but I'm very glad I took the gamble. I have had lots of positive feedback from readers, although it has been noted by many that one of the characters, Kit, spends all her time in a café writing erotica!'
Jenny will be returning to her favourite coffee shop Costa Coffee, Bampton Street, Tiverton, Devon to launch Another Cup of Coffee on 29th September 2014, from 10.30am to 4pm.
For review copies and interviews, please contact Alison Stokes, Media and Publicity Manager, Accent Press Ltd. Tel: 01443 800353 or email: alison@accentpress.co.uk
About the author: Despite a background in history and archaeology, Jenny juggles her writing with her work for a Distance Learning Company. She lives with her husband and two children, but spends a large part of her time in local coffee shops. Jenny's sequel to Another Cup of Coffee, Another Cup of Christmas, is available as an ebook, and her second full length novel, Romancing Robin Hood, will be released later this year. As Kay Jaybee, she has written over 90 stories including The Perfect Submissive Trilogy (The Perfect Submissive, The Retreat, Knowing Her Place, Xcite 2011-14. www.jennykane.co.uk