If you've ever been curious as to why my current set of romcoms on Exmoor – or why the consumption of scones is such a feature – then why not come along to listen to my talk at the Crediton Literary Festival.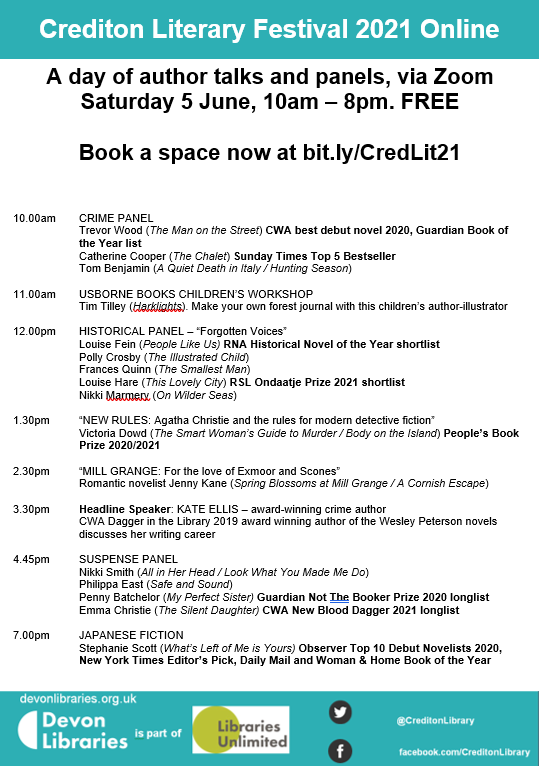 This FREE event is available via Zoom – but you must book a ticket to attend.
The line up for the whole day is fabulous.
See you there!
Jenny xx