A brand new Robin of Sherwood story is available to download from Spiteful Puppet!
Fitzwarren's Well is a full cast (acted not narrated) audio story, staring Judi Trott as Marion.
Fancy a trailer care of the Radio Times? (Yes! The Radio Times!!!) Here you go –https://www.radiotimes.com/news/tv/2020-07-01/robin-of-sherwood-classic-tv-series-returns-for-new-story-recorded-in-lockdown/?fbclid=IwAR1AvsHxbXospBSUlL0WKsGLoJChdh_Jx4obcSkArUfNU2cXytGoxmlZD8g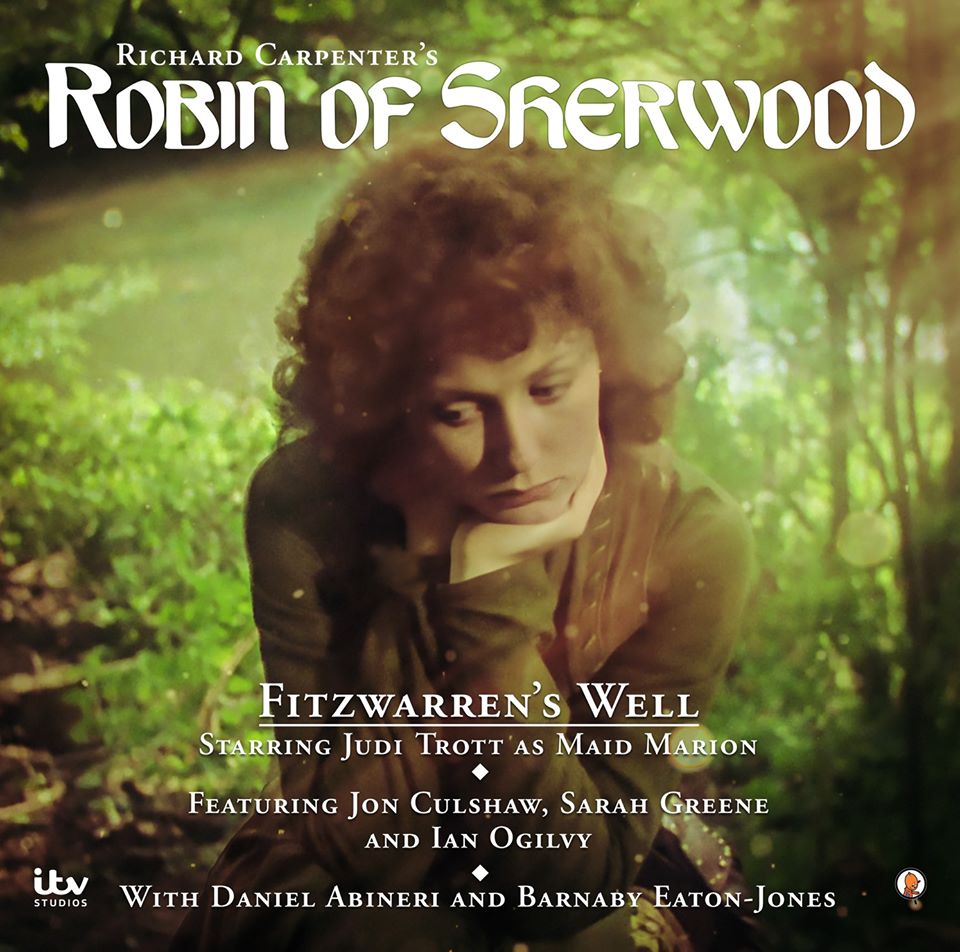 Here's the blurb-
Will Scarlet is regretting buying new boots as he walks home from Lichfield, desperate to get back to Sherwood. A worried Marion intercepts him with terrible news of a sickness that has laid low the rest of the outlaws.
A journey to the Lady of the Well is their one hope.
But the Lady will only help those she deems worthy… and someone is busy convincing her that they are not.
***
Richard Carpenter's ROBIN OF SHERWOOD
'FITZWARREN'S WELL'
By Jennifer Ash
Starring JUDI TROTT as Maid Marion
Featuring JON CULSHAW, SARAH GREENE and IAN OGILVY
With DANIEL ABINERI and BARNABY EATON-JONES
(Set during Series Three, between 'Rutterkin' and 'The Time of the Wolf')
Artwork: Anthony Lamb
Sound Design: Joseph Fox
Soundtrack: Arpeggio Creative
Produced & Directed by Barnaby Eaton-Jones
Television series Robin Of Sherwood © HTV/Goldcrest Films & Television 1983. Created by Richard Carpenter, with grateful thanks to his Estate.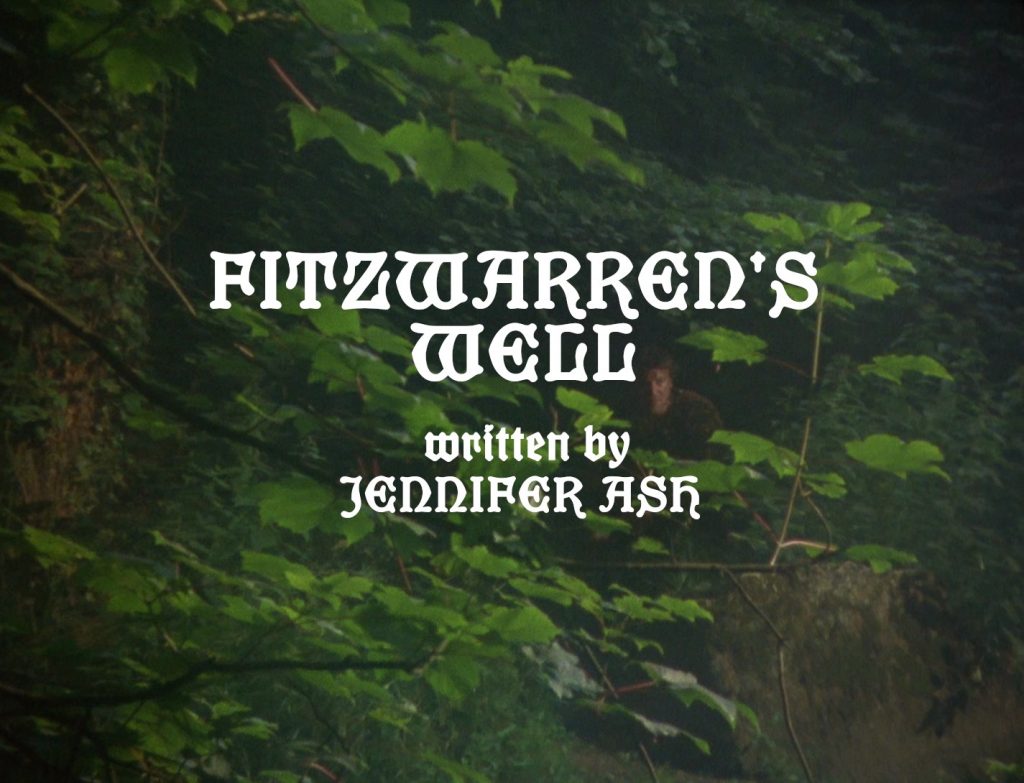 Once upon a time a 14 year old girl fell in love with a story. The Robin Hood story.
Almost 34 years later, that same girl has – by some miracle – found herself writing for Spiteful Puppet – the power behind the new Robin of Sherwood audios and books – and adding, in a very small way, to that same story.
It is such a joy! Not only do I get to write lines for characters from my favourite television show – I also get to write for incredible guest stars.
The story of Fitzwarren's Well evolved from an idea that Barnaby Eaton Jones – Spiteful Puppet's producer, script editor, budget juggler, and actor – had not long after lockdown was imposed.
He wanted a tale that reflected – but did not copy – our current socially isolated situation.
The story was to involve two of Robin Hood's outlaws (Marion and Will Scarlet), and two extra characters with whom they could interact – in this case Herne and a man called Fitzwarren. Obviously, we are in lockdown, so only actors with their own audio equipment could be involved in this production.
You will notice from the cast list above however, that rather than having a cast of four, we have a cast of six. This is because, when I was writing the story I accidentally invented the 'Lady of the Well' – and once I'd got her in my head, I couldn't shift her.
Barnaby- being a forgiving sort- magically found the brilliant Sarah Greene (of Blue Peter fame) to provide the Lady of the Well's voice. It has to be said, she plays the role to perfection.
At this point, I thought I'd finished writing the story – but then I received a phone call saying that the fantastic Mr Ian Ogilvy- on hearing that there was an opportunity to bring Lord Edgar of Huntingdon back for a cameo – offered his services. And so, there I was, suddenly writing lines for another of my acting heroes.
The result was Fitzwarren's Well – of which I'll say no more, for fear of spoiling the story.
You can buy your copy of Fitzwarren's Well for download from Spiteful Puppet – here.
Happy listening,
Jennifer xx