I love a story set over the festive season, so when I discovered that the first in #ThePottingShed #series was to be published in time for Christmas, it was the only excuse I needed to include a festive celebration within the novel.
While Frost Falls at The Potting Shed doesn't cover Christmas Day itself, it does include the run up to Christmas, and all that entails when running a plant growing business.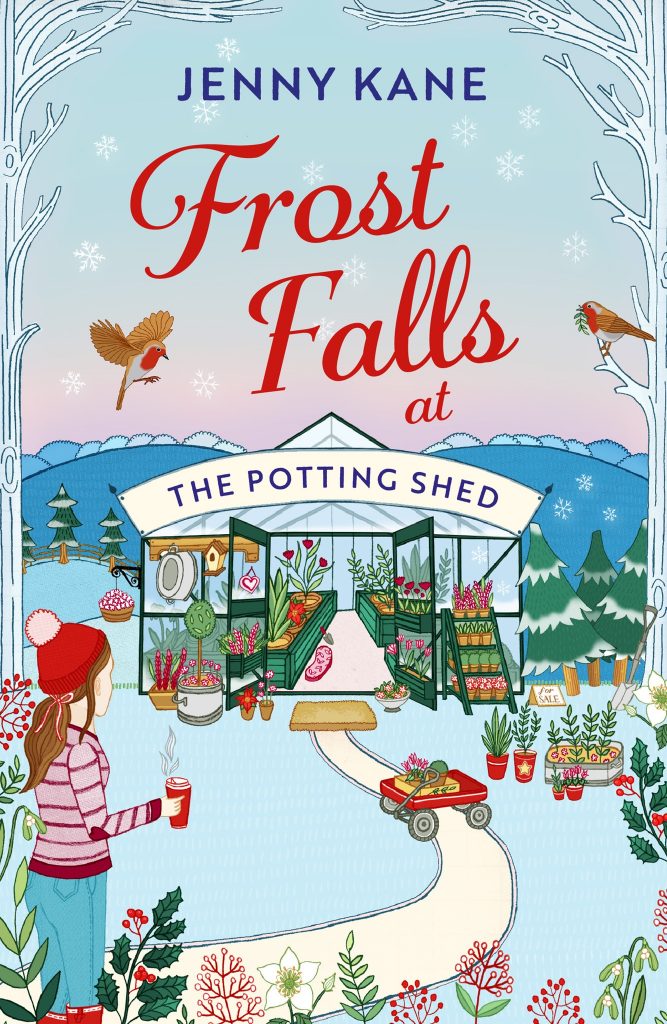 Blurb
It has always been Maddie Willand's dream to take over her father's plant nursery. But after his sudden death, she is devastated to discover that she might lose The Potting Shed forever.
Maddie's bossy older sister, Sabi, is joint owner of the nursery, and she's convinced that the best thing for both of them would be to sell up.
Determined to keep the business going, Maddie can't afford any distractions, but staying focused might be harder than she thinks. Especially when a major garden centre chain puts in an offer for the land – and her search for legal advice throws her into the path of attractive lawyer Ed…
As frost begins to fall over The Potting Shed, will Maddie find the strength to save her father's legacy and open herself up to new beginnings?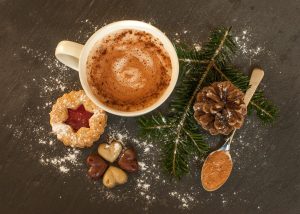 Here's a little snippet of The Potting Shed at Christmas time.
It's morning – Maddie is thinking back to the evening before, when she and her sister, Sabi, decorated their small shop…
By the time they'd left it, the shop smelt like Christmas. Packets of star-shaped ginger biscuits lay next to a basket of cinnamon sticks. Next to these, a trug of locally made Christmas puddings — which Maddie hadn't realised Petra had ordered — waited for their big moment on the festive dinner table. On the opposite side of the shop, an old fire bucket was filled with logs, around which Jake had placed small sacks of firewood to buy.
Mini olive trees, resplendent in silver and gold terracotta pots, lined the far wall, beneath the seed racks – all of which had been restocked – the lowest rung dedicated to seeds for children. A string had been hung across the ceiling, on which were draped individually designed Christmas cards showing every festive scene imaginable, from jolly snowmen to biblical nativities.
'All that's missing are wreaths and garlands.' Sabi linked arms with her sister. 'And I flatly refused to let Petra order any of those. I'd have made some if I had time, but sadly…'
Maddie laughed. 'If you'd managed to knock up some wreaths and garlands as well as a grotto, and sort the market, I'd have started to think some sort of magic was at work here.'
'Well,' Sabi grinned, 'I've never been averse to a Christmas miracle.'
'It might take a miracle to make our money back on this, Sab. I hadn't realised you and Petra had ordered in so much stock.' Maddie rearranged a coil of tinsel that had escaped from its basket by the door.
'It might, or it might be fine.'
With the memory of her sister's optimism echoing in her ears, Maddie decided to head straight to the shop once she was up, in the hope that the festive atmosphere they'd created would bolster her mood for the day ahead.
Opening her curtains, she offered up muttered thanks. The rain had stopped, and a weak sun was highlighting a light frost that hung across the nursery. Maddie shuddered at the drop in the external temperature, wrapping her arms around her pyjamaed chest, and couldn't help but admire the glisten of silver that tipped the Christmas trees and the gravelled paths….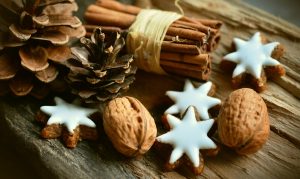 You can buy a copy of Frost Falls at The Potting Shed from Amazon UK, Amazon US, Kobo, Nook, Waterstones and all good retailers. It is available as a paperback, ebook or as an audiobook.
***
Happy reading everyone,
Jenny x