I'm thrilled to be welcoming my fellow Accent author, friend, and RNA Chapter member, Alison Rose to my blog today!
Over to Alison…
Hi Jenny,
Thanks for inviting me to your blog. I've followed a very long path to get here!
It all began years ago when my husband bought me an Amstrad Word-Processor – yes, it was THAT long ago!
"You read so many books," he said. "Why don't you write your own?"
"I'll be published by the time I'm thirty," I declared.
Well, I think God must have had wax in his ears that day, because he misheard me. Either that, or he thought I needed to learn the art of patience. It took thirty years.
I haven't wasted the time. I've learned my craft, through courses, workshops, and writers' groups. I've tried lots of different genres and styles of writing, and eventually found a voice – or rather voices, as I now write contemporary women's fiction as Alison Rose, and YA adventures as Alison Knight.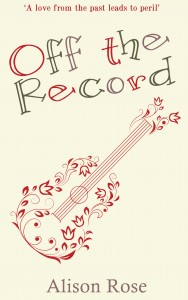 My first book, Off the Record, was published by Accent Press in December 2014:
"Journalist Kate Armstrong has always known that music icon Johnson Brand's platinum-selling first album was written about his break-up with her mother, Alexandra. When Kate's boss sends her out to interview the star himself, her life is turned upside down when her resemblance to Alexandra prompts Johnson to seek out her mother and renew their relationship.
Kate suddenly has a lot on her plate – coming to terms with Alexandra and Johnson's rekindling relationship, as well as keeping the two of them out of the public eye, all the while trying to resist the advances of Johnson's playboy son, Paul. She thinks she has everything under control, until a threatening figure from the band's past rears its ugly head. Will love tear them all apart … again?"
Available at: http://www.accentpress.co.uk/Book/13662/Off-the-Record and http://www.amazon.co.uk/Off-Record-Alison-Rose/dp/1783752491/ref=sr_1_1?s=books&ie=UTF8&qid=1425213920&sr=1-1&keywords=off+the+record+alison+rose
Another romance, as yet untitled, is due out from Accent Press in June, followed by the first in a series of YA time-slip adventures in early 2016.
I'm currently working on a novel based in 1960s London, and have lots of ideas for further books – thirty years' worth!
I can't describe how thrilling it is to be a published author. But that's only a part of the story. I've been so lucky to find many special friends in writing groups, classes and organisations like the Romantic Novelists' Association. They encourage and inspire me, and never let me give up on my dream.
So, if there's a message in this post today, it's: if you want to achieve something, keep going and never give up. Work hard, and learn from every experience, and one day you'll get there. It might take longer than you expect, but it will be worth it in the end. Oh, and when you do get there, give a hand to others on their way and tell them not to give up!
Alison
https://www.facebook.com/AlisonRoseAuthor?ref=hl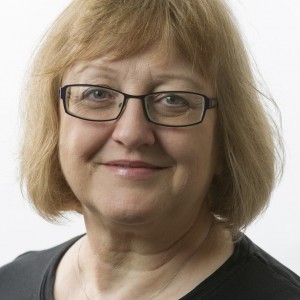 Biography
Alison was born in London, and now lives in rural Wiltshire with her husband and their crazy Jack Russell terrier. She has two grown-up children and one and a half grandchildren (number two is due in May 2015!).
She has been a lawyer, a registered child-minder, and a professional fund-raiser, and currently works for an international development charity as a legacy officer. She lived in the US for a year as a teenager, and has travelled to China, Israel, Egypt, Thailand, and Honduras – where she picked up a very nasty bug which laid her low for a couple of months after she got home.
At the age of forty-five, Alison became a part-time student while continuing to work full-time, and now has a first class degree in Creative Writing from Bath Spa University and a masters in the same subject from Oxford Brookes University. Now she's trying to learn Spanish in advance of her next holiday, and researching London in the 1880s for her next YA time-slip adventure.
She's a member of the Society of Authors, The Romantic Novelists' Association, and the Oxford Narrative Group.
***
Brilliant post Alison. Many thanks for blogging with me today.
Happy reading,
Jenny x