I'm delighted to welcome fellow Accent Press author, Kristen Bailey, to my blog today to talkie foodie-ness…
Over to you Kristen…
Given my novel, Souper Mum, runs with a foodie theme, I was recently asked by a magazine about whether I have a 'food ethos.' I wasn't really sure how to answer as I'm not sure I fit into any specific foodie category.  I was vegetarian for a week back in my teens until I realised I quite liked bacon.  And steak.  I went through a university phase of only eating pasta with stir-in sauces, and pregnant phases of only eating anything salt and vinegar flavoured.  But since then, I'd say I'm your classic omnivore.  A bit of everything in moderation, right? (She says, eating her fifty-fifth Malted Milk of the day).
As a household with four little people, we eat organic (if it's on offer) and I'll admit we eat all those bad things that people tell us to avoid: the gluten, the sugar, the chicken nuggets and the E-numbers.  But we like berries and nuts and healthier shit too.  My youngest once ate five clementines in a row at Christmas. I won't talk about the resulting nappies. We preach variety. The little ones don't mind a bit of sushi but also like an oven chip.  I am pretty sure my kids could correctly identify broccoli in a vegetable line-up.  Hell, sometimes they may even eat it too.  I have my limits in what I'll bring into my house: I draw the line at complete cooked breakfasts in a tin, ham shaped like a bear's face and rocket. I'm sorry, we are iceberg people.  One food issue divides this household and that is mushrooms. I think they're great. They make my husband break into a cold sweat and if he sees me eating them, he questions the very foundations of our relationship.  Of course, everything is also counterbalanced against my cooking skills and the wildly varying tastes of the littlies – one of whom recently decided he doesn't like cheese (Seriously? Are we related?)  So, is that an ethos? I'd like to see Channel 4 do a cookbook that links that altogether if possible.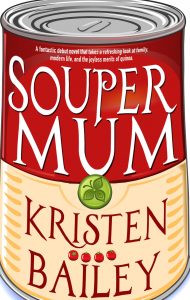 It's not an ethos shared by all.  You usually find this out on play dates when a parent gives you a strange look for suggesting we 'just grab some Happy Meals,' or at children's parties where you're stared down for offering around Haribo.  I know it's an ethos not shared by half the chefs on my televisions these days either.  Remember when cooking shows used to be Delia cooking in her conservatory?  She'd turn out a lovely looking Victoria sponge, resplendent in a thick layer of cream, scarlet jam and a dusting of icing sugar. She was kindly and polite.  Well now TV chefs use newfangled ingredients like coconut oil, agave and pomegranates. They leap around their kitchens and tell me I can't put sugar or flour or dairy in my cakes:  three foods that possibly keep me alive and sane.  These chefs seem to have crossed a line into my living room too. I'll be sitting there eating my family bag of Maltesers and they'll point their fingers and judge me.  They tell me what I'm eating isn't good enough.  Bring back Delia, I say.
So I wrote Souper Mum in the hope that there were other people out there like me who had a similar approach to food.   Jools Campbell is my Souper Mum: a mum-of-four who likes a fish finger sandwich (all similarities to me are not coincidental at all…) and she gets in about 3.5 a day.  Jools' story is one of food but also motherhood and celebrity.  In a world of pedant chefs and food fads, Jools tells you it's OK to step back from the kale (it tastes bitter and gets stuck in your teeth anyway…) and opt for the food ethos that makes you ruddy happy, or at least still involves whole packets of economy biscuits…..
***
Souper Mum is the story of Jools Campbell, a stay-at-home mother of four, who becomes an unlikely foodie hero when she stands up to a pompous celebrity chef, Tommy McCoy on a reality show.  Armed with fish fingers and a severely limited cooking repertoire, we watch as she becomes a reluctant celebrity and learns some important life lessons about love, family and the joyless merits of quinoa.
To buy Souper Mum, click on this link:
https://www.amazon.co.uk/Souper-Mum-Kristen-Bailey/dp/1786150689/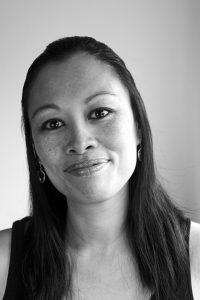 BIO
Mother-of-four, gin-drinker, binge-watcher, receipt hoarder, hapless dog owner, enthusiastic but terrible cook.  Kristen lives in Fleet, Hampshire and has had short fiction published in several publications. The sequel Second Helpings will be published in November.
She also writes a blog about being a modern mother.  That and more can be found at her website: www.kristenbaileywrites.com
You can also find her on:
Twitter @baileyforce6 and Facebook www.facebook.com/kristenbaileywrites
***
Many thanks Kristen for such a fab blog,
Happy reading,
Jenny x