For the next three weeks, I'll be featuring my 'Another Cup of….' festive novellas on the 'Opening Lines' blog spot.
Today, I'm starting with the first 500 words from Another Cup of Christmas.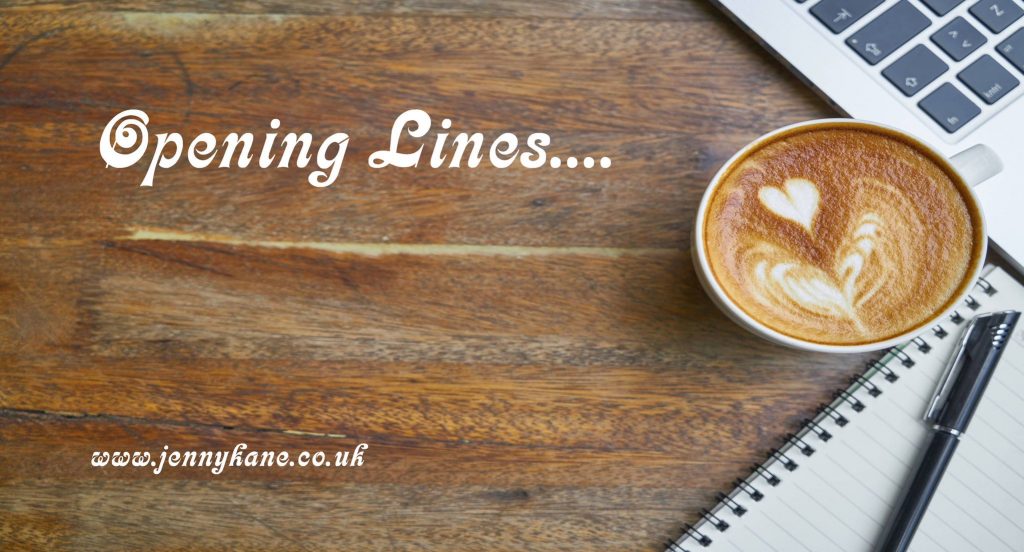 Blurb
Five years ago the staff of Pickwicks Cafe in Richmond were thrown into turmoil when their cook and part-owner, Scott, had a terrible accident. With help from his friends, his wife Peggy, and the staff at the local hospital, he made an amazing recovery. Now Pickwicks is preparing to host a special Christmas fundraiser for the hospital department that looked after Scott.
Pickwicks' waitress Megan has been liaising with the ward's administrator, Nick, as all the staff who helped Scott's recovery are invited. As the problems of organising the fundraiser take up more and more of their busy lives, Megan and Nick contact each other more frequently, and their emails and phone calls start to develop from the practical into the flirty.
But can you actually fall for someone you've never met?
As the fundraiser draws closer, Megan is beginning to think that she had imagined all the virtual flirting between herself and Nick – he promised to arrange to meet her for real, but he hasn't done so. Now he's bringing someone with him to the fundraiser, and they're just bound to be everything Megan feels she isn't …
Join the characters of Jenny Kane's wonderful debut Another Cup of Coffee once again for a heart-warming festive read!
Readers love Jenny Kane:
'A lovely heart-warming tale set at Christmas and a perfect short read for in front of a blazing fire and a cup of coffee (or hot chocolate!)'
'A great read in the run up to Christmas, highly recommended'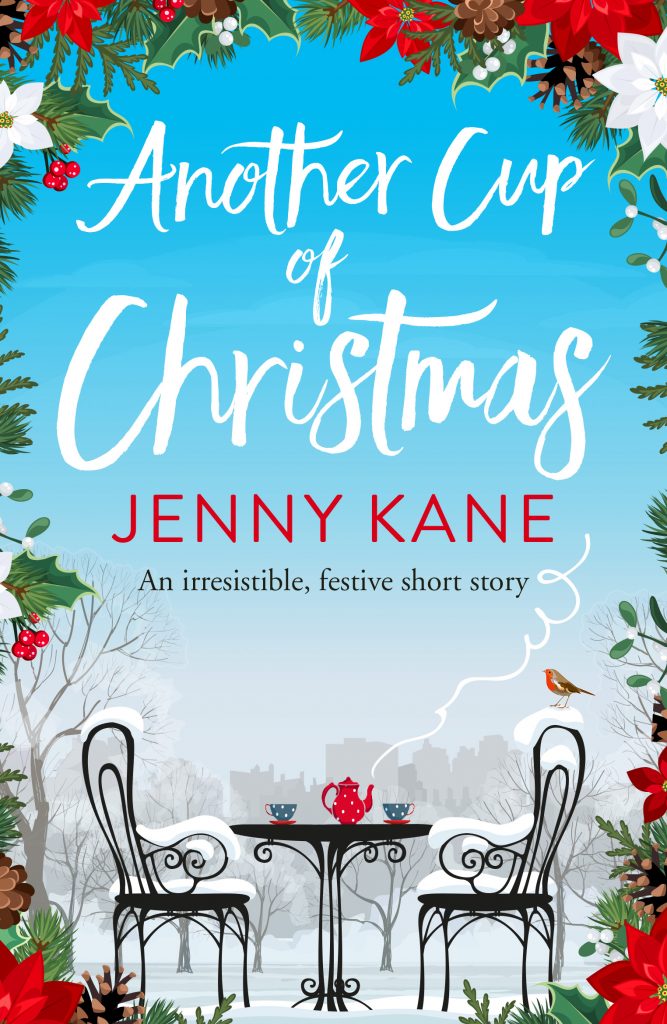 FIRST 500 WORDS
Chapter One
December 4th 2012
Having politely escaped her third 'So what are you doing for Christmas?' conversation of the day, Megan Johnson was retreating back to the counter when she spotted Pickwicks' most regular customer sit up from her work and brush a stray red hair from her eyes.
    Knowing it had been at least half an hour since Kit's caffeine addiction had been attended to, the waitress swiped up the percolator jug and headed in her direction.
    Without bothering to ask if it was required, Megan poured the steaming liquid with practised care, before taking advantage of the lull in Christmas shopping trade, and sitting down opposite her friend. 'Going OK?'
    Swivelling the laptop round to face Megan, Kit rubbed the back of her neck, 'I'm sure I've missed something. What do you think?'
Pickwicks Festive Fundraiser!
Spoil Yourself With An Afternoon of Pickwicks' Finest Festive Fare.
In Aid of the Royal Free Hospital's Spinal Ward.
Saturday 22nd December from 2pm.
Deluxe Buffet And Fundraising Fun!
Tickets are ONLY £25 per person
Don't miss out!
Book your place at Pickwicks Coffee Shop, Richmond – NOW!!
    Megan scanned the poster. 'Oh, that's fabulous! I thought you were writing your latest novel.'
    'To tell you the truth, that's exactly what I should be doing, but Peggy asked me to do some publicity for the fundraiser and I thought I'd better get on with it. Time seems to be dissolving. It'll be the 22nd before we know it.'
    'I know what you mean.' Megan started to collect the dishes left by a couple who'd just vacated a nearby table.  'The next three weeks are going to fly by.'
    'Two and a half weeks!'
    'Oh, hell! Really?'
    'That's why I want to get these done; otherwise everyone will be too booked up with their own celebrations to have time to come.' Gesturing towards the kitchen, Kit asked, 'How's Scott doing out there, or shouldn't I ask?'
    Megan's permanent smile widened further across her lightly freckled face. 'He's amazing. I have no idea how he does it. The temperature in that kitchen is tropical, and yet Scott's still beaming that massive toothy grin of his. I'm seriously beginning to think he is physically unable to stop cooking! Surely he must have pre-prepared as much as he can for the fundraiser by now?'
     Kit nodded. 'He probably has, but Peggy is getting paranoid there won't be enough food.' Glancing around, checking that Megan wasn't needed by a customer for a moment, Kit pointed to a fresh pile of abandoned cups. 'If I clear those, will you have a proper read of the poster? I'm sure I've missed something obvious but I can't put my finger on it?'
    Kit was already standing up and taking a tray from Megan's hands before the waitress said, 'On one condition.'
    'Which is?'
    'I can check my emails? I'm supposed to be liaising with the hospital about this for Peggy, but we've been so busy over the last few days I…'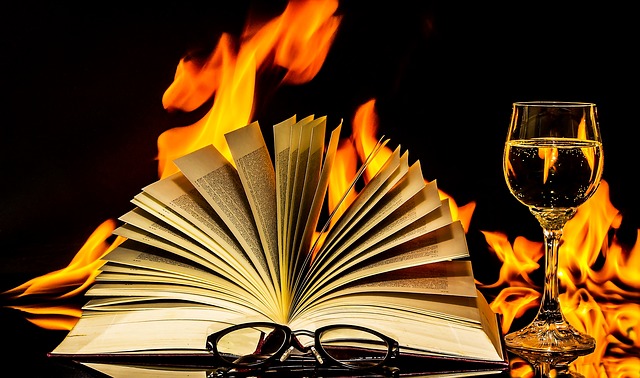 If you'd like to read on, Another Cup of Christmas, is available from all good e-book retailers, and as part of the Jenny Kane's Christmas Collection.
mybook.to/AnotherCupofChristmas
(You don't need to have read Another Cup of Coffee to enjoy my festive stories.)
You can her me read a little from Another Cup of Christmas here- https://www.facebook.com/coffeetimesessions/videos/381433993174274
Come back next week, for the first 500 words from Christmas in the Cotswolds.
Happy reading,
Jenny xx