I'm pleased to welcome Marie Laval to my site today, to talk about capturing the senses within her fabulous novel, A Spell in Provence.
Over to you Marie…
LITTLE TIME BUBBLES
As writers we know how important it is to use the five senses – sight, smell, taste, touch and sound – to bring scenes and characters to life and immerse the reader in the story. The sense of smell is, I think, the most magical, powerful and nostalgic of all senses. A fleeting, ephemeral scent can make us travel back in time and bring people and emotions back to life – if only for a few seconds. It can make us smile or cry, it can be soothing or reopen old wounds. There are scents many of us can identify and relate to. A writer uses scents to give the reader a more intense feel for a particular place, time or scene. Some smells may be a little 'cliché' but still work. The smell of burning leaves reminds us of autumn. Orange peel, cinnamon and clove take us back to winter and Christmas, and freshly-cut grass evokes spring and summer. As for flowers and plants, many readers will know the scent of roses, lilac, wisteria, lilies, to name but a few. A scene describing a walk in the countryside will feel more real if it includes scents, for example woods carpeted with wild garlic and bluebells or with damp, rotten leaves; a deep forest of fir trees with pine needles on the ground; the scent of grass and earth after a spring shower.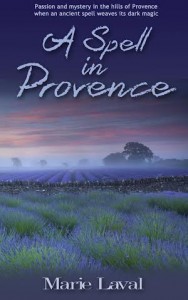 In A SPELL IN PROVENCE, my contemporary romantic suspense published by Áccent Press, Amy Carter buys an old farmhouse with a garden overgrown with wild flowers, rosemary, thyme and lavender – scents we all associate with Provence and the south of France. The scent of pine from the nearby cedar forest changes from fresh and invigorating at the start of the story to dark and overpowering as Bellefontaine's mystery deepens. To help make characters unique and bring them to life we often give them a unique fragrance. I do confess to a predilection for sandalwood for my heroes, and vanilla, rose, jasmine or orange blossom for my heroines. In A SPELL IN PROVENCE, Amy Carter is very liberal in her use of Bourbon Vanilla bubble bath. In DANCING FOR THE DEVIL, my historical romance to be released by Áccent Press in June, my heroine loves orange blossom cologne because it reminds her of her village in the Sahara. I always have these fragrances at hand when I write to remind myself of the characters I have created.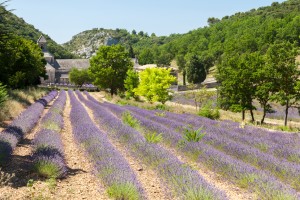 Other distinctive scents can also help define a character's habits and personality, for example tobacco, cigarette and cigar smoke which cling to their clothes, or the smell of brandy, whisky or mint pastilles which lingers on their breath. And let's not forget leather… Perfumes can be associated with happy, traumatic or painful memories and the emotions some trigger are so personal they can be difficult to capture and communicate. To this day I cannot be near a woman wearing Guerlain's Shalimar without thinking of my mother because it was her favourite perfume. Food smells are incredibly evocative too. Freshly baked bread, tomato and garlic sauce, or freshly baked fruit tarts, especially apricots (we had an apricot tree in the garden), will always remind me of childhood and home. If I close my eyes, I can almost hear my mother sing in the kitchen. So fragrances can be like little time bubbles or time machines allowing us to revisit places and moments in time, whether we want it or not.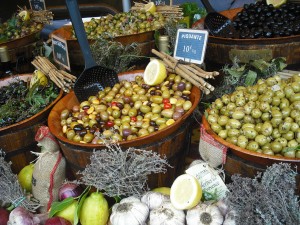 A SPELL IN PROVENCE Blurb
With few roots in England and having just lost her job, Amy Carter decides to give up on home and start a new life in France, spending her redundancy package turning an overgrown Provençal farmhouse, Bellefontaine, into a successful hotel. Though she has big plans for her new home, none of them involves falling in love – least of all with Fabien Coste, the handsome but arrogant owner of a nearby château.  As romance blossoms, eerie and strange happenings in Bellefontaine hint at a dark mystery of the Provençal countryside which dates back many centuries and holds an entanglement between the ladies of Bellefontaine and the ducs de Coste at its centre. As Amy works to unravel the mystery, she begins to wonder if it may not just be her heart at risk, but her life too.
You can find A SPELL IN PROVENCE on Amazon
http://www.amazon.co.uk/Spell-Provence-Marie-Laval-ebook/dp/B00RVQO8RM/ref=sr_1_10?s=digital-text&ie=UTF8&qid=1421344692&sr=1-10&keywords=accent+press
and
http://www.amazon.com/A-Spell-Provence-Marie-Laval-ebook/dp/B00RVQO8RM
You can also buy it in print at
http://www.accentpress.co.uk/Book/13421/A-Spell-in-Provence.html
****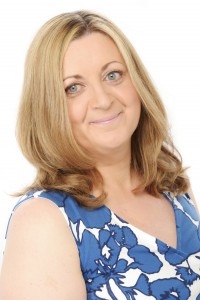 Marie Laval Bio
Originally from Lyon in France, Marie studied History and Law at university there before moving to Lancashire in England where she worked in a variety of jobs, from PA in a busy university department to teacher of French in schools and colleges. Writing, however, was always her passion, and she spends what little free time she has dreaming and making up stories. Her historical romances ANGEL HEART and THE LION'S EMBRACE are published by MuseItUp Publishing. A SPELL IN PROVENCE is her first contemporary romance. It is published by Áccent Press.
***
Many thanks for writing us such a great blog Marie. Good luck with A Spell in Provence.
Happy reading,
Jenny xx