I'm delighted to welcome Cheryl Rees-Price to my place today to talk about her new novel, Frozen Minds. Just what is it about murder anyway…
Over to you Cheryl…
Recently I was asked to give a talk in my local library. Having worried that no one would turn up I was relieved when a bunch of people sat around the table seemingly interested to hear about my writing process. As I progressed through the talk I noticed a few eyes light up when I arrived at the subject of the murder weapon. I now had the room's full attention as I displayed my reference book of poisons and weapons.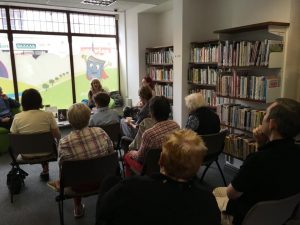 Following the talk the discussion soon turned to true crime and particularly a murder which occurred locally some 40 years ago. Some of my guests had a clear memory of the event. They remembered the shock and speculation that ran through the village. This turned to other murders that had occurred in various locations in wales, then followed a list of favourite crime authors. The age range of my audience varied but all agreed that they liked a good 'whodunit' or 'thriller.' This got me thinking about our general fascination with murder. Why do we find murder a source of entertainment?
We are surrounded by crime, true or fictional, on TV, in books, and newspapers. Most evenings you can turn on your television and find a detective series or true crime documentary. Have we become de-sensitised to murder? Or have we always had some morbid curiosity when it comes to crime?  If we look back a few hundred years it was not much different. I read recently of stage production which puts all 74 of Shakespeare's death scenes in one sitting. Imagine 74 in one evening! That certainly gives Midsomer some competition.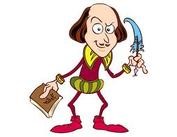 The Victorians were also known to be obsessed with crime and death, broadsheets were full of the gruesome details of Jack the ripper and then there was public executions, reportedly souvenirs such as copies of the death speech were sold.
So is it our sense of justice that draws us into world of murder? A need to see the perpetrator get caught and punished. This isn't always the case in true crime. There are reportedly some 564 unsolved murders across the UK in the past ten years. That should be enough to make us stop and think, am I safe? Perhaps reading the details helps us get some perspective, we can make judgements on the victim, locality and circumstances to calculate the risks to our own lives.
When watching a crime drama or reading a crime book we can do so in a safe environment. We are in no danger and we can play along being detective, taking in the clues and guessing the final outcome. We can escape reality, and get a dose of adrenalin. We satisfy our inquisitive nature, being given full details from crime scene to arrest and a glimpse into the killers mind.  All this is done as we drink tea with our feet up on the sofa.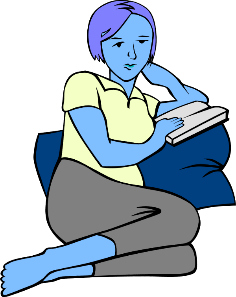 Whatever our reasons for enjoying a good crime story we still expect our happy ending. One where the killer is caught and locked up securely. Then we can feel safe as we curl up with a book on a cold winter's night and seek our next thrill.
***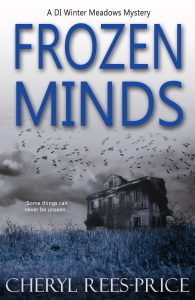 FROZEN MINDS
When a man is found murdered at Bethesda House, a home for adults with learning difficulties, local people start to accuse the home's residents of being behind the killing. The victim was a manager at the home, and seemingly a respectable and well-liked family man. DI Winter Meadows knows there's more to the case than meets the eye. As he and his team investigate, Meadows discovers a culture of fear at the home – and some unscrupulous dealings going on between the staff. Does the answer to the case lie in the relationships between the staff and the residents – or is there something even more sinister afoot?
Links
***
Bio
Cheryl Rees-Price was born in Cardiff and moved as a Young child to a small ex-mining village on the edge of the Black Mountains, South Wales, where she still lives with her husband, daughters and two cats.  After leaving school she worked as a legal clerk for several years before leaving to raise her two daughters.
Cheryl returned to education, studying philosophy, sociology and accountancy whilst working as a part time book keeper. She now works as a finance director for a company that delivers project management and accounting services.
In her spare time Cheryl indulges in her passion for writing, the success of writing plays for local performances gave her the confidence to write her first novel. Her other hobbies include walking and gardening which free her mind to develop plots and create colourful characters.
***
Many thanks for a great blog Cheryl,
Happy reading everyone,
Jenny x