I'm delighted to welcome Lorna Peel to my site today as part of her blog tour to celebrate the release of her latest work, Only You.
Over to you Lorna…
Writing Genealogy Fiction
Genealogy is the fastest growing hobby in the United Kingdom and North America. So I find it surprising that there aren't more novels with a family history theme to appeal to this vast and ever-expanding market. Is it because people have a preconceived idea in their heads that all genealogists are nerds and geeks and only want to interact with dead people? I hope not, because in the many libraries and archives I have undertaken research in, I have seen genealogists, both amateur and professional, of all ages and from all walks of life. So the clichéd image of the nerdy genealogist is something I want to try and do away with.
I have always enjoyed reading thrillers and mysteries, but I didn't want to write a predictable police procedural. A novel featuring a genealogist, or someone who teaches family history evening classes in Jane Hollinger's case, is a great way of offering a new perspective on romantic fiction as it combines mystery with history. It also gave me the chance to write about what I know.
Just as in police detective work, researching family histories involves interviews, collecting evidence, following clues, piecing together puzzles and finding missing links. To keep this vital part of the story accurate, I drew on my experience researching my own varied family history. Only You will appeal to romantics, genealogists and mystery fans, combining the obsessions of this compelling hobby with a dark, outwardly impenetrable mystery in a unique way.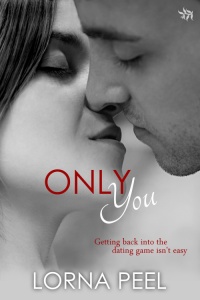 Excerpt:
The phone rang and she jumped. The number displayed was unfamiliar and she closed her eyes, hoping that it wasn't yet another double-glazing salesperson.
"Hello?"
"Jane Hollinger?" a male voice asked.
"Yes."
"This is Robert Armstrong. I hope you don't mind, I found the number for your old genealogy research service in an old Yellow Pages."
Mind? Her heart began to thump. "Er, no, not at all."
"It's just that I actually did start on my family tree and I've come across something a bit weird."
"Weird?"
"Yeah, I found the birth, marriage, and death indexes on the net and it looks as though I had a twin brother I knew nothing about."
"Are you sure?" She managed to sound calm.
"Positive. There was another name on the list above mine, a Michael David Armstrong. My full name is Robert David Armstrong, so I thought it was a bit weird and I ordered the birth certificate."
"You've known nothing about a twin at all?"
"Nothing. No one's ever said that I was a twin. It says nothing about me being a twin on my birth certificate."
"Did you check the death indexes? Maybe he died soon after he was born?"
"No, I haven't had time yet. What do you think? Strange, eh?"
"It is strange," she admitted. "I think you should have a chat with your parents."
There was a long silence and she began to squirm. She took the phone into the kitchen and sat down at the table.
"My parents and I don't see eye-to-eye, actually. They didn't want me to become an actor. We haven't spoken in years."
Blimey, how did he manage to keep that out of the press? "Oh, I see. Well, what about grandparents? Aunts, uncles?"
"I was close to my maternal grandparents, but they're both dead now." She heard a wry laugh. "I'm not making this very easy for you, am I?"
He could say that again. "Well, the first thing you should do is to try and see whether Michael David Armstrong is still alive."
"Yes. But if he is, he could be anywhere."
"I know. I'm more used to tracing dead people!" she laughed.
"You think I should make contact and speak to my parents?"
"That's not for me to say."
"You get on with your parents?" he asked.
"Yes, very well. Do you have any other brothers or sisters?"
"No, I don't, that's why this is so weird. I had no idea I had a twin brother."
"Search forward in the General Register Office death indexes when you've time."
"Yes, I will. Look, thanks, Jane."
"No problem."
"Mitch Burns is well and truly dead now, by the way," he continued.
"I won't say I'm sorry to hear that!"
"I thought not. Look, can I buy you a drink sometime as a thank you?"
"There's no need," she heard herself tell him and pulled an agonised face. "You bought me the lovely roses."
"I heard Diana tell Dave they were probably stolen." He laughed. "Mitch Burns was a bastard and probably would have stolen them. From a cemetery, I'd say!"
"Why play someone like that?" Her curiosity got the better of her.
"To see if I could. And to make sure that I'm not typecast. I'd hate to be offered the same type of roles all the time."
"So the sex-mad genealogist is next?"
"Yes. In a couple of weeks. Which might give me enough time to try and solve the mystery of the missing twin."
"Look, about that drink…" she began.
"I've got you curious now, haven't I?" He chuckled. "I can gather all my stuff together and meet you in The Crown sometime?"
"Yes." It came out as a squeak. She quickly covered the mouthpiece and cleared her throat. "When would suit you?"
"Tomorrow? I can't do Tuesday because I have an interview with a journalist."
"Tomorrow's fine. Eight o'clock?"
"Eight o'clock it is. I'll see you then."
She ended the call and put the handset down on the table. She had almost talked herself out of a drink with Robert Armstrong. "You stupid, stupid cow."
****
Blurb:
Jane Hollinger is the wrong side of thirty, divorced and struggling to pay the mortgage her cheating ex left her with. As a qualified genealogist, teaching family history evening classes is a way for her to make ends meet. But she begins to wonder if it's such a good idea when a late enroller for the class is a little… odd. "Badly-blond Bloke" both scares and intrigues Jane, and when she discovers he is her all-time favourite actor and huge crush, Robert Armstrong, she's stunned. Even more stunning to Jane is the fact that Robert is interested in her romantically. He's everything she ever dreamed of, and more, but can she overcome her fear of living in the public eye to be with the man she loves?
http://www.tirgearrpublishing.com/authors/Peel_Lorna/only-you.htm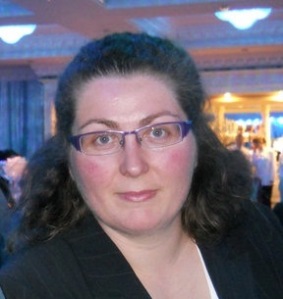 About me:
Lorna Peel is an author of contemporary and historical romantic fiction. She has had work published in three Irish magazines – historical articles on The Stone of Scone in 'Ireland's Own', on The Irish Potato Famine in the 'Leitrim Guardian', and Lucy's Lesson, a contemporary short story in 'Woman's Way'. Lorna was born in England and lived in North Wales until her family moved to Ireland to become farmers, which is a book in itself! She lives in rural Ireland, where she write, researches her family history, and grows fruit and vegetables. She also keeps chickens (and a Guinea Hen who now thinks she's a chicken!).
http://www.facebook.com/LornaPeelAuthor
http://pinterest.com/lornapeel
http://www.goodreads.com/LornaPeel
Thank you for featuring me on your blog, Jenny!
***

Thanks again for coming by Lorna! Don't miss any of the other stops on Lorna's tour – http://www.writermarketing.co.uk/prpromotion/blog-tours/currently-on-tour/lorna-peel
Happy reading,
Jenny xx