I'm delighted to welcome Helena Fairfax to my blog today, to talk about her brand new book, A Year of Lights and Shadows.
Over to you Helena…
This time of year, when the nights are drawing in and the days seem to be eternally shrouded in gloomy mist, is traditionally full of mystery, mischief, and trickery. I live in Yorkshire, and the tradition of "Trick or Treat," which takes place on Hallowe'en, is more treats than tricks in our part of the world. Hallowe'en is for children in cute fancy dress, and if we've run out of sweets to give them, we don't really expect the "trick" to follow; at most, just a look of disappointment.
Mischief Night in Yorkshire is different. It takes place on 4th November, the night before Bonfire Night, and it's a time for proper mischief. Householders can wake up in the morning to find broken eggs on their car windscreens, treacle on the gate handle, and flour down the garden path. For mischievous teenagers, it's a night of fun. For everyone else, it's a right royal pain…!
A season of tricks and deception is the perfect time to release A Year of Light and Shadows –  a collection of two romantic suspense novellas and a short story in which trickery and deception play a major role. I can't give away too many of the twists without spoiling the plots but I can say that the stories revolve around the fictional country of Montverrier – a principality so tiny that the inhabitants have come to rely on sly cunning rather than brute strength. My heroine, Lizzie, begins to realise that the people of Montverrier are a force to be reckoned with…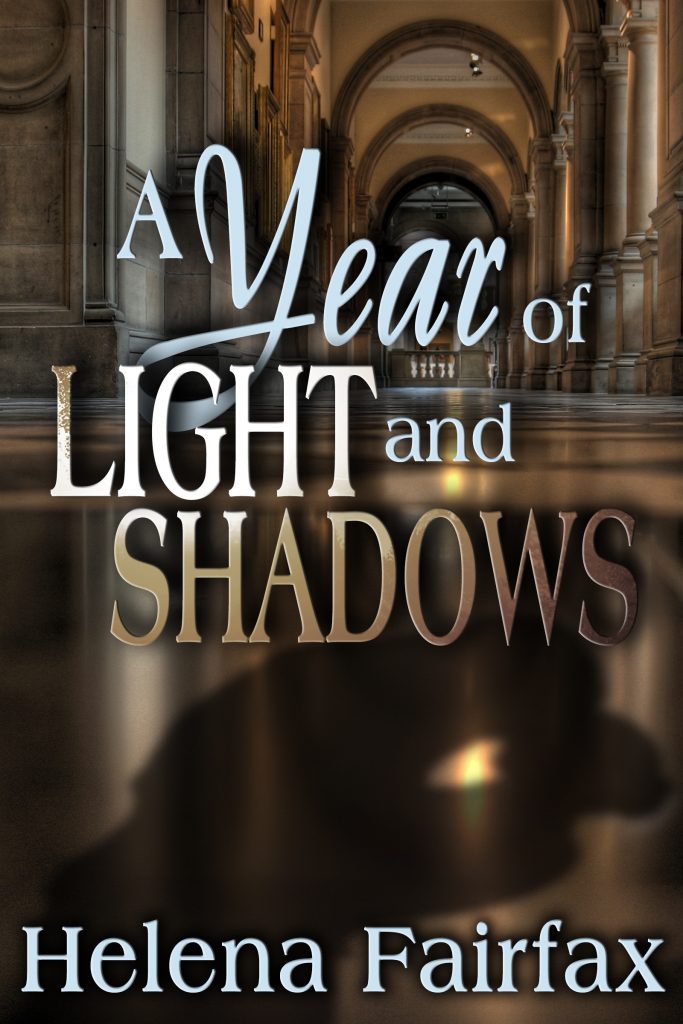 Here is the blurb to the anthology:
A Year of Light and Shadows contains three romantic mysteries in one volume.
Palace of Deception
From the heat of the Mediterranean….
When the Princess of Montverrier goes missing, Lizzie Smith takes on the acting job of her life. Alone and surrounded by intrigue in the Royal Palace, she relies on her quiet bodyguard, Léon. But who is he really protecting? Lizzie…or the Princess?
The Scottish Diamond
To the heart of Scotland…
Home in Scotland, Lizzie begins rehearsals for Macbeth, and finds danger stalking her through the streets of Edinburgh. She turns to her former bodyguard, Léon, for help – and discovers a secret he'd do anything not to reveal…
A Question by Torchlight
A story of mystery and romance…
The approach of Hogmanay in Edinburgh means a new year and new resolutions. Lizzie and Léon have put their year of danger behind them. But something is still troubling Léon, and Lizzie fears the worst…
***
BUY LINKS: A Year of Light and Shadows is available on pre-order on Amazon: http://mybook.to/lightandshadows
and on Kobo https://store.kobobooks.com/en-us/ebook/a-year-of-light-and-shadows
and other major e-retailers. The print version is coming soon!
* * *
Social Links
If you'd like to get in touch, or find out more about my books, writing, and photos of my settings or the Yorkshire moors where I live, please follow my newsletter by subscribing here: http://eepurl.com/bRQtsT
All new subscribers to my newsletter will receive a FREE copy of Palace of Deception – the first book in the collection A Year of Light and Shadows
You can also visit me on my website at www.helenafairfax.com, or on Facebook https://www.facebook.com/HelenaFairfax/, or Twitter https://twitter.com/HelenaFairfax
***
Author Biography Helena Fairfax writes engaging contemporary romances with sympathetic heroines and heroes she's secretly in love with. Her novels have been shortlisted for several awards, including the Exeter Novel Prize, the Global Ebook Awards, the I Heart Indie Awards, and the UK's Romantic Novelists' Association New Writers' Scheme Award. Helena is a British author who was born in Uganda and came to England as a child. She's grown used to the cold now, and these days she lives in an old Victorian mill town in the north of England, right next door to the windswept Yorkshire moors. She walks this romantic landscape every day with her rescue dog, finding it the perfect place to dream up her heroes and her happy endings.
* * *
Do you have a Mischief Night in your part of the world? Or any other local traditions? If you have any comments at all, I'd love to hear from you!
 Thanks very much for having me today, Jenny. It's been fun revisiting the devious inhabitants of Montverrier!
***
Huge thanks for such a great blog Helena,
Happy reading,
Jenny x